Makes 4 Large Burgers
INGREDIENTS:
2 pounds of ground beef
4 Dutch Farms Large Eggs fried to desired doneness
8 strips of crisp cooked Dutch Farms Bacon
4 slices each Dutch Farms Cheddar, Mozzarella and Monterey Jack slices
4 leaves of iceberg lettuce
1 thinly sliced sweet onion
2 thinly sliced tomatoes
12 pickle slices
4 toasted pretzel bun rolls
salt and pepper to taste
condiments for serving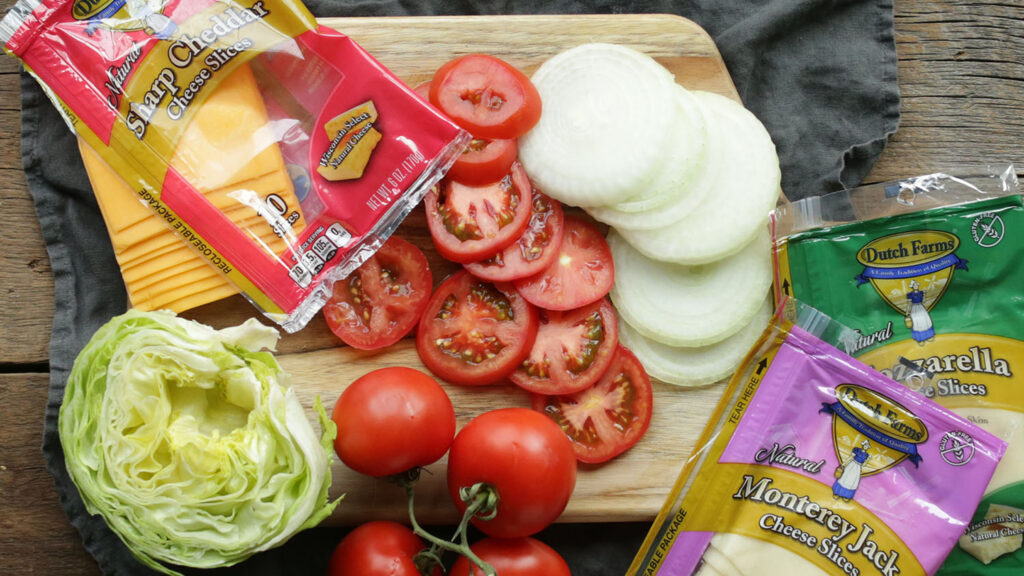 DIRECTIONS:
Preheat the grill to high heat.
Form 4 large burger patties and season them heavily with salt and pepper on each side.
Place the burgers on the grill and cook for 5 to 6 minutes on each side or until there are dark grill marks and the desired internal temperature has been achieved.
Once they are cooked, set them off to the side of the grill and place on each of the 3 slices of cheese and close the grill door for 2 to 3 minutes to melt.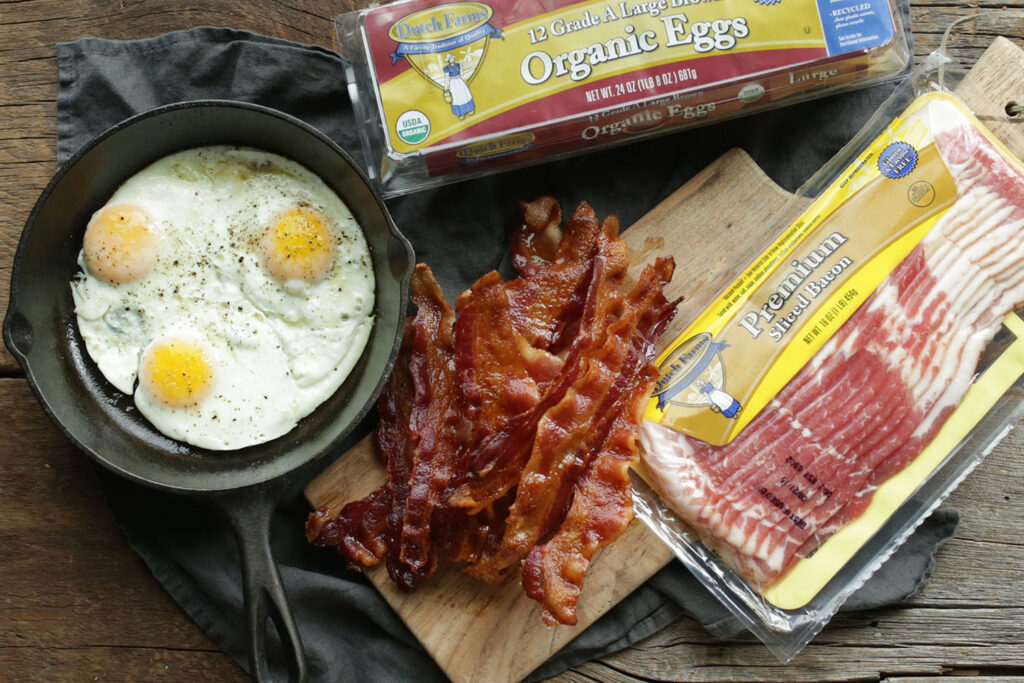 To Serve: Lay down a leaf of lettuce on the bottom toasted pretzel roll bun and then add on the cheese burger, fried egg, crisp bacon strips, onion, sliced tomatoes and toasted pretzel bun top.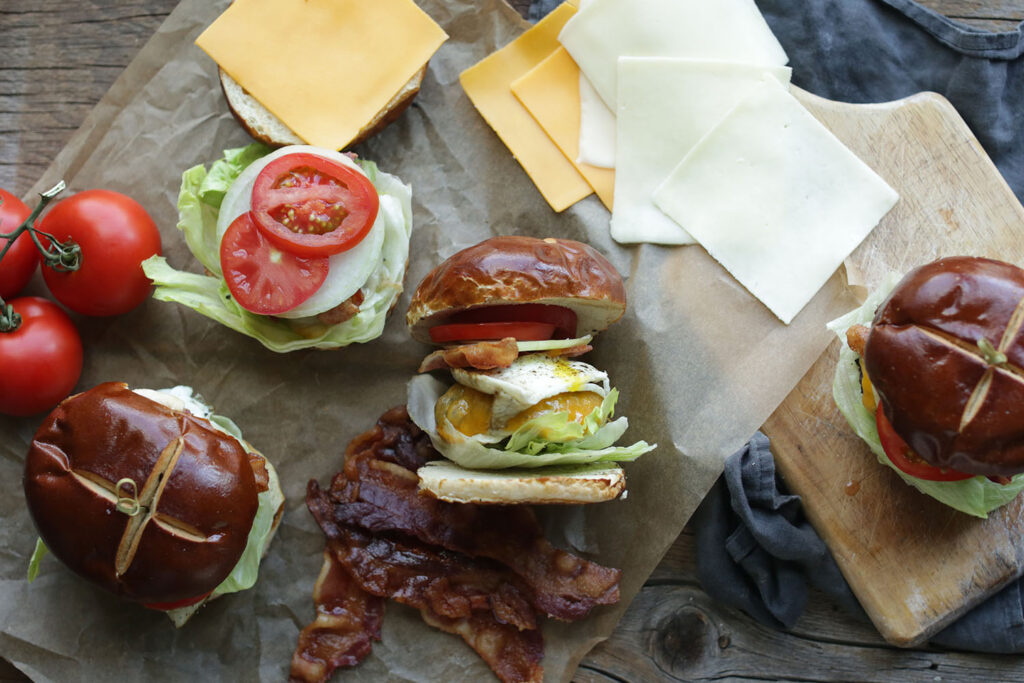 ENJOY!