Makes 6 BLTs
INGREDIENTS FOR MAYONNAISE:
1 cup of mayonnaise
1/2 cup of Dutch Farms Shredded Parmesan cheese
2 teaspoons of white wine vinegar
1/4 cup of chopped fresh basil
Kosher salt and fresh cracked pepper to taste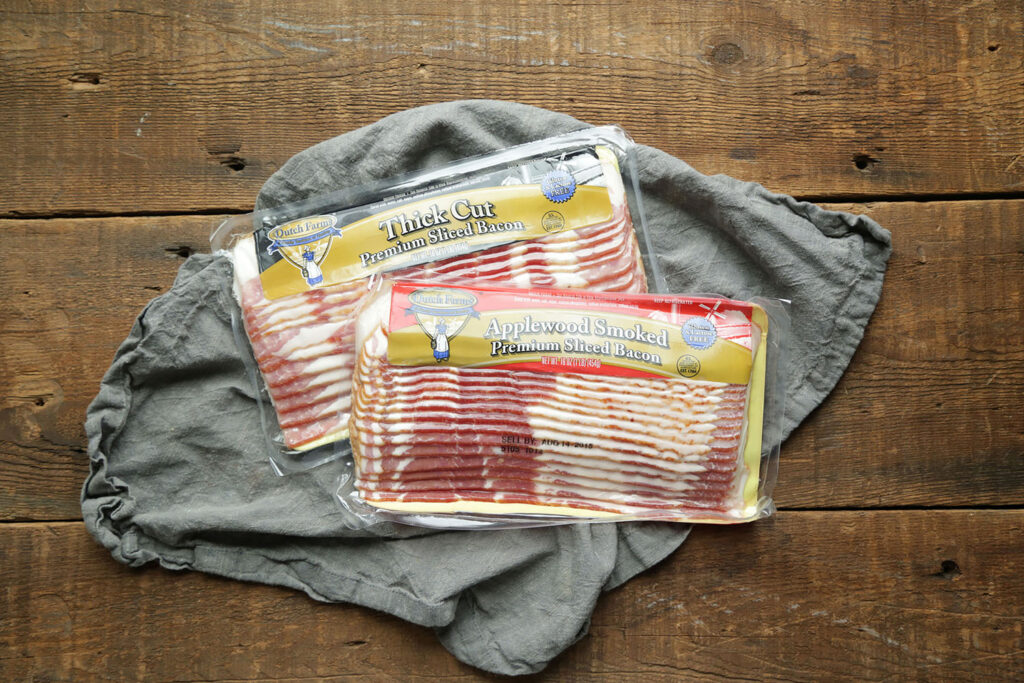 INGREDIENTS FOR BLT:
1 package of cooked and crispy Dutch Farms Apple Wood Smoked Bacon
1 package of cooked and crispy Dutch Farms Thick Cut Bacon
12 leaves of green leaf lettuce
6 thinly sliced assorted heirloom tomatoes
18 pieces of Texas toast
1/2 cup of melted Dutch Farms unsalted butter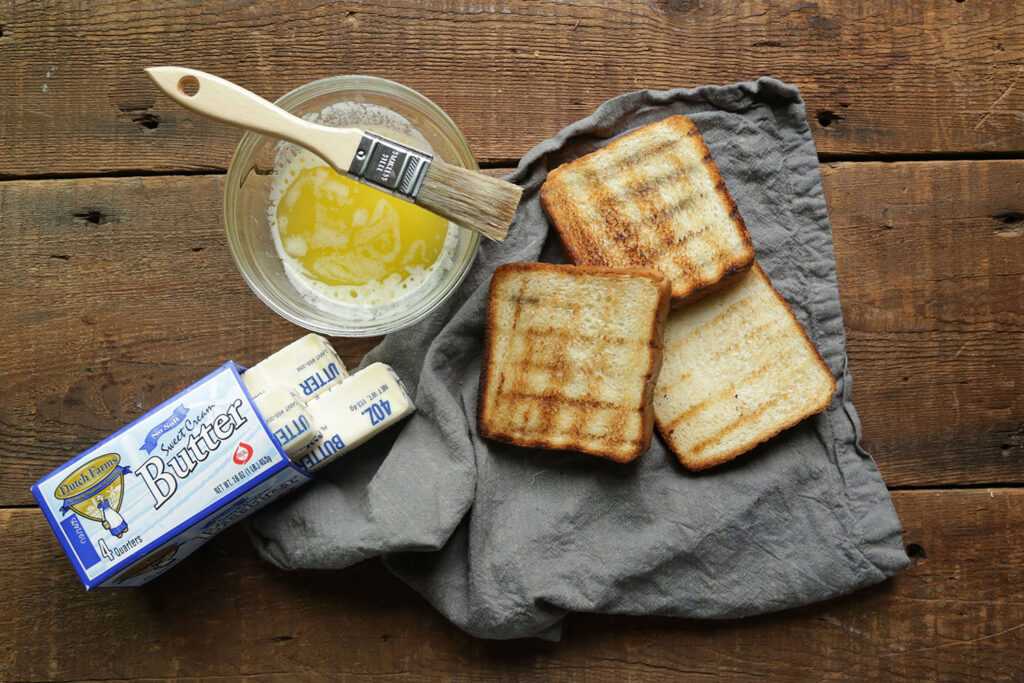 DIRECTIONS:
Preheat the grill to medium heat
Mayonnaise: Whisk together all of the ingredients in a medium sized bowl until combined and set aside, and keep cool.
Brush both sides of all of the Texas toast with the melted Dutch Farms unsalted butter and toast the bread on the medium heated grill on both sides until lightly browned and crispy.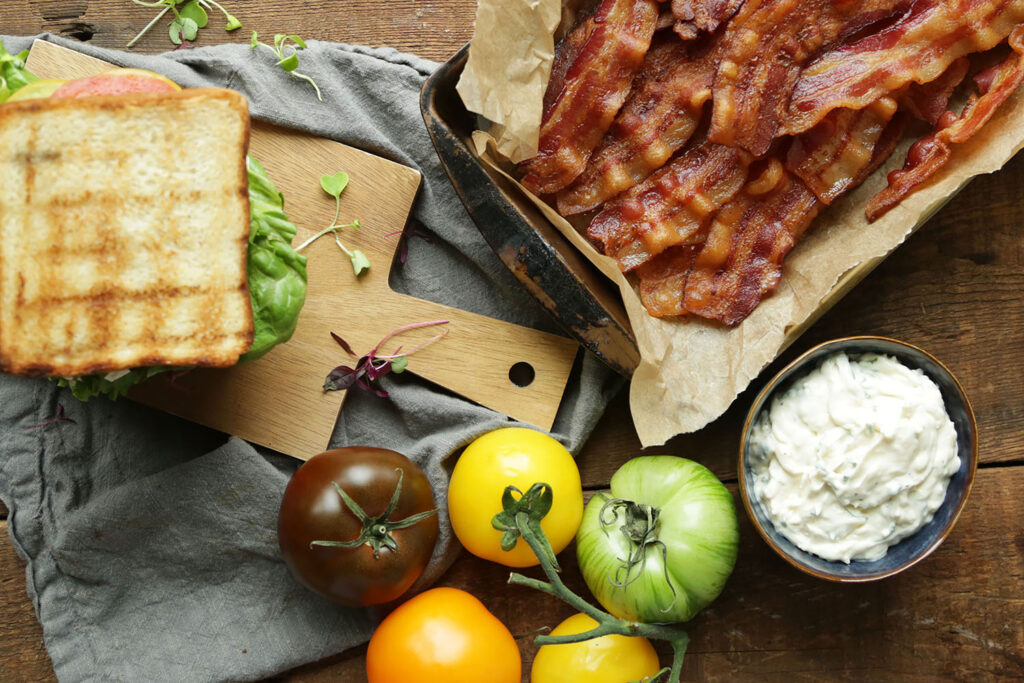 To Plate: Lay down a piece of toasted bread and spread on a small amount of the mayonnaise followed with 1 piece of green leaf lettuce, 1/2 of the sliced tomatoes and 4 strips of crispy Dutch Farms thick cut bacon cut in half. Repeat this process one more time and add it to the top and finish with 1 piece of crispy Texas toast.