Servings: 3
Ingredients
4 strips of Dutch Farms bacon
1/2 small diced green bell pepper
1/2 small diced red bell pepper
1/2 small diced russet potato
1 small diced russet potato
1 tablespoon of Dutch Farms unsalted butter
3 large Dutch Farms eggs
3 tablespoons of Dutch Farms Cheddar or Monterey Jack cheese or a combination of both sliced green onions for garnish
Kosher salt and cracked pepper to taste
Directions:
Preheat the oven to broil – high.
In a cast iron skillet on medium high heat, cook the bacon until crispy. Once crispy, remove it and roughly chop it up and set aside.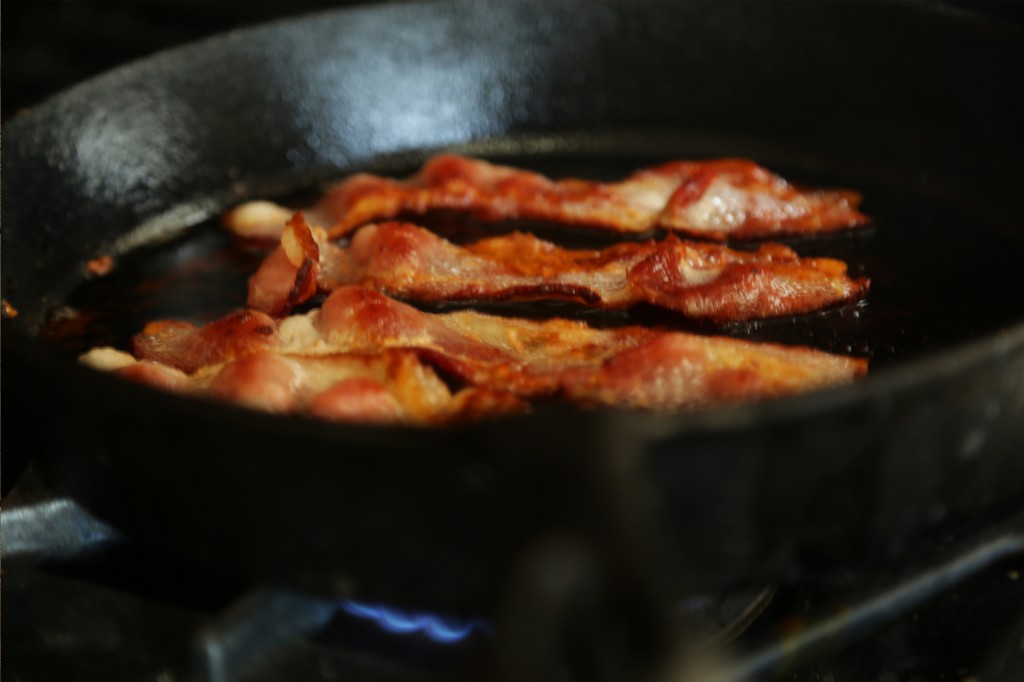 Next, add to the pan with rendered bacon fat bell peppers, onion and potatoes and cook while continuing to stir for 5 to 7 minutes or until the potatoes and peppers begin to brown
Once they are brown season with salt and pepper, add back in ½ of the chopped back, butter and stir.
After stirring, add in 3 raw eggs right on top of the potatoes, season with salt and pepper add to the broiler on the middle shelf and cook until the eggs are to the desired amount of doneness (3 to 4 minutes for sunny side up).
Once the eggs are cooked, remove them from the oven and garnish with cheese, the rest of the chopped bacon and green onions. Enjoy!