Serves 4 to 5
STEAK INGREDIENTS:
½ teaspoon each garlic powder, onion powder, cumin and chili powder
¾ teaspoon of salt
1 pound of flank or skirt steak
1 tablespoon of olive oil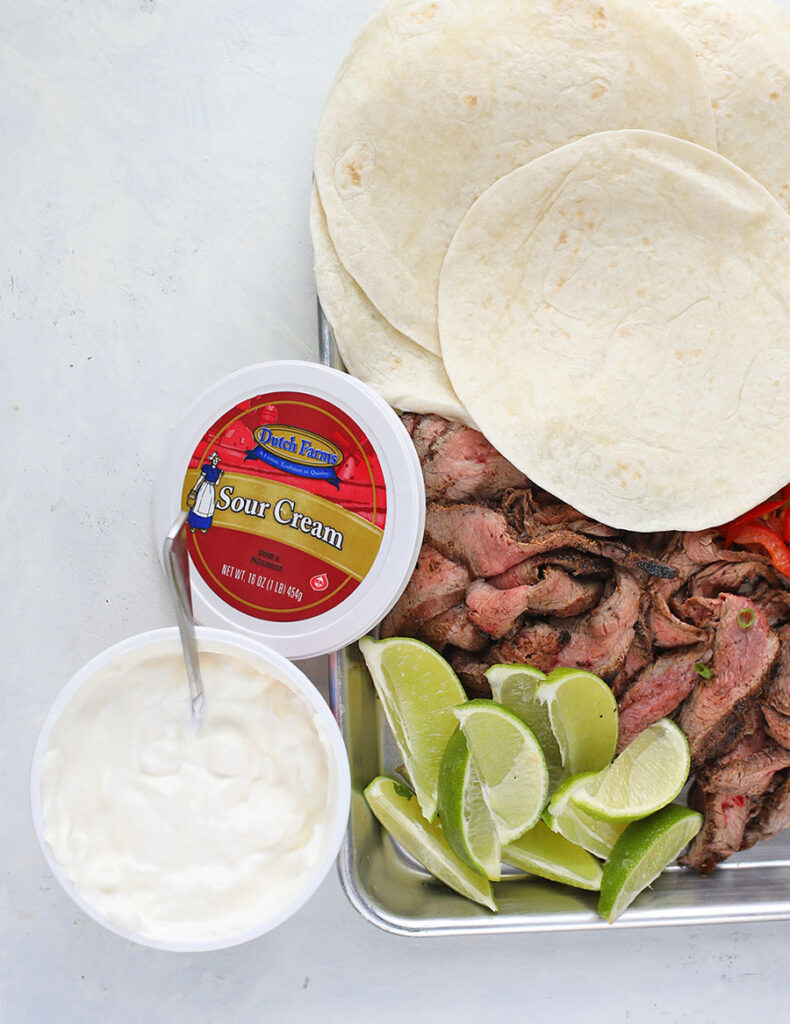 TOPPING INGREDIENTS:
2 each – seeded and thinly sliced red and green bell peppers
1 peeled and thinly sliced yellow onion
6 quartered tomatoes
2 tablespoons of olive oil
2 peeled and seeded avocados
Dutch Farms Shredded Mexican Cheese Blend
Dutch Farms Sour Cream
lime wedges, cilantro and sliced green onions for garnish
12 flour tortillas
salt and pepper to taste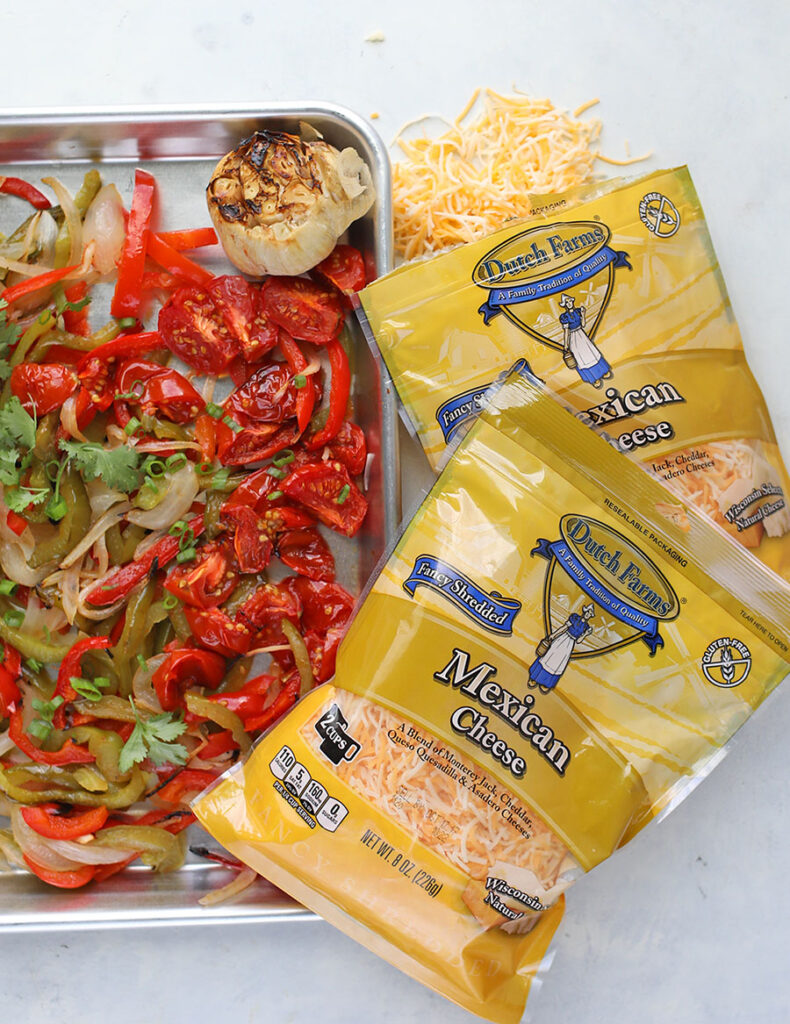 DIRECTIONS:
Preheat the oven to 450° and the grill to high heat (450° to 550°).
Steak: In a small bowl mix together the spices and salt until combined.
Next, coat the steak on both sides with the olive oil and then coat it on all sides with the spice blend. Note: there may be some of the spice blend leftover.
Place the steak on the hot grill and cook for 2 to 4 minutes per side for a medium-rare internal temperature or until grill marks are formed and the desired internal temperature is achieved. Rest the steak for 2 to 3 minutes before thinly slicing it against the grain.
Coat the peppers, onions and tomatoes in olive oil and salt and pepper and spread out on a sheet tray. Cook in the oven at 450° for 18 to 20 minutes or until the vegetables are lightly browned and tender.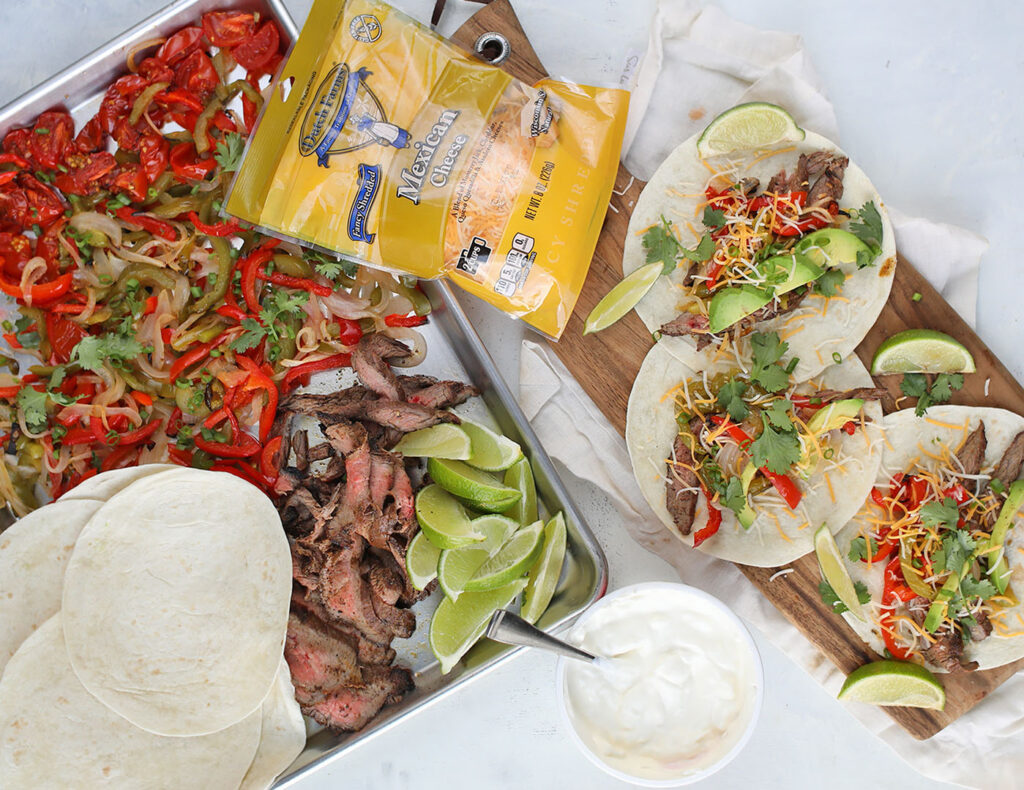 To Plate: Place a small amount of the sliced steak and roasted peppers and onions on a flour tortilla. Top off with sliced avocado, shredded cheese, sour cream, and garnishes.
Serve hot!