Makes: One 2-layer cake
CAKE INGREDIENTS:
4 cups of all-purpose flour
4 teaspoons of ground ginger
1 tablespoon of ground cinnamon
¾ teaspoon of ground cloves
1 teaspoon of baking soda
1 cup of warm milk
1 1/2 cup of Dutch Farms unsalted butter
1 1/2 cup of packed light brown sugar
½ cup of dark mild flavored molasses
2 Dutch Farm eggs
2 cups of finely chopped pecans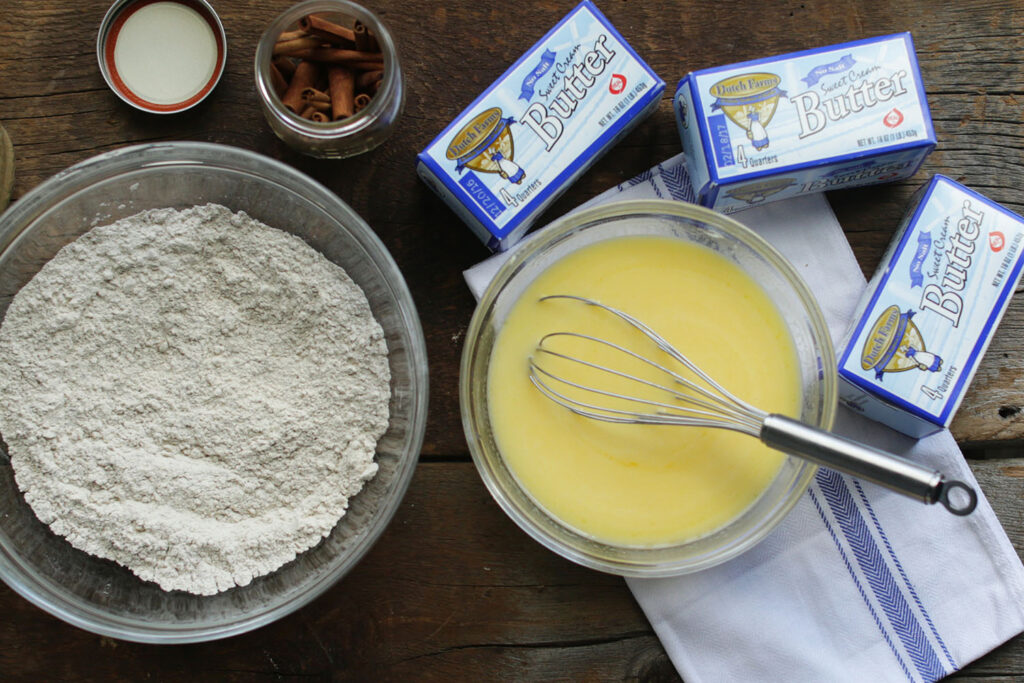 BUTTER CREAM INGREDIENTS:
1 cup of Dutch Farms unsalted butter
8 ounces of Dutch Farms cream cheese
2 cups of powdered sugar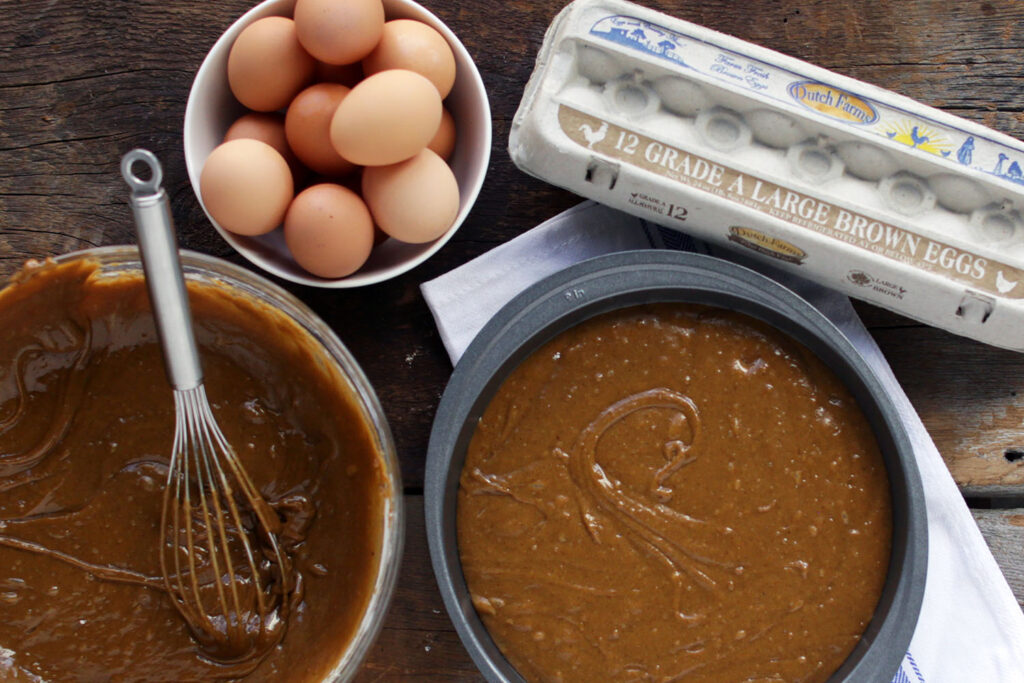 DIRECTIONS:
Preheat the oven to 325°.
In a large bowl whisk together the flour, ginger, cinnamon, cloves and baking soda and set aside.
Next, heat the milk in a microwave safe bowl for 2 minutes and :30 seconds and then whisk in the butter until it's melted.
Add the brown sugar, molasses and eggs and whisk until combined.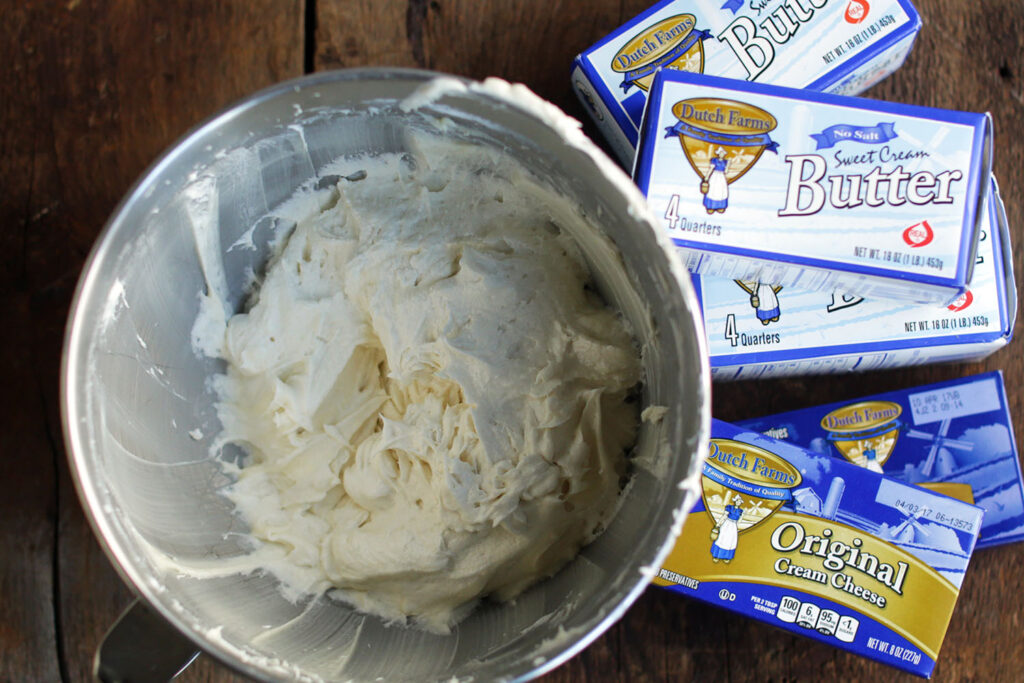 Pour the wet ingredient mixture into the dry ingredient mixture and mix until combined.
Evenly transfer the batter into two 9" greased cake pans and bake in the oven at 325° for 25 to 30 minutes or until it is firm in the center.
Cool completely.
In a standing mixer with the paddle attachment on high speed whip the butter and cream cheese until it becomes light and fluffy, about 5 minutes.
Next, add in the powdered sugar and whip on low speed until combined and then turn it to high speed and whip for 3 minutes.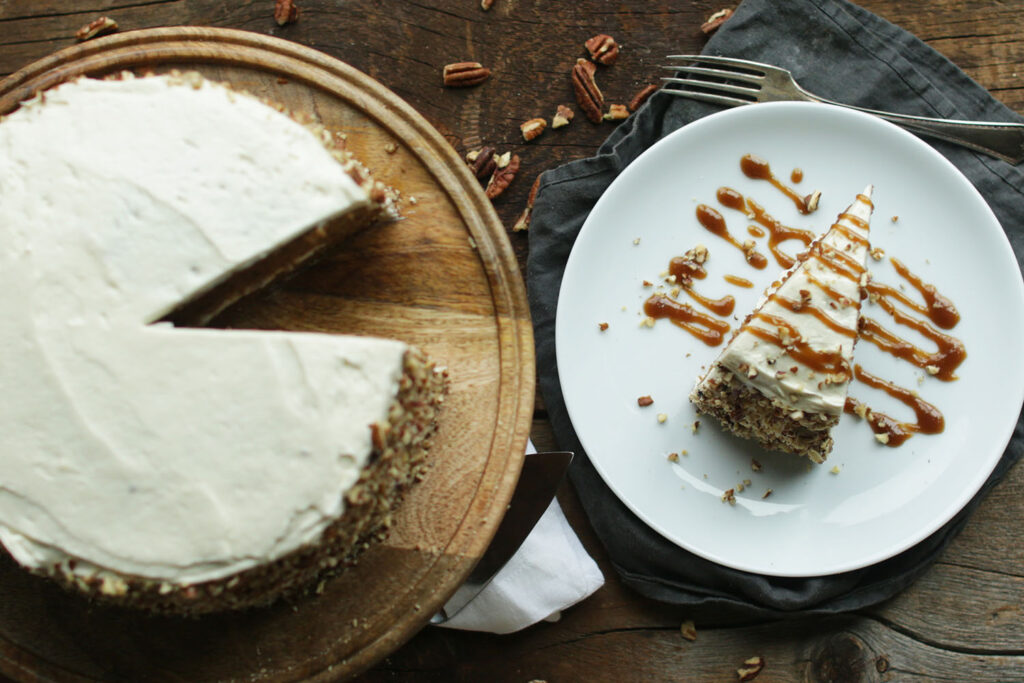 Ice the layered cake on all sides and place the chopped pecans around the outside of the cake.
Serve at room temperature.