Makes 8 Pancakes
BATTER INGREDIENTS:
1 ½ cups of all-purpose flour
2 tablespoons of cocoa powder
¼ teaspoon of baking soda
1 ½ teaspoons of baking powder
¼ cup of sugar
1 ½ cups of whole milk
1 ½ tablespoons of white vinegar
1 large Dutch Farms egg + 1 egg yolk
1 tablespoon of red food coloring
¼ cup of melted unsalted Dutch Farms butter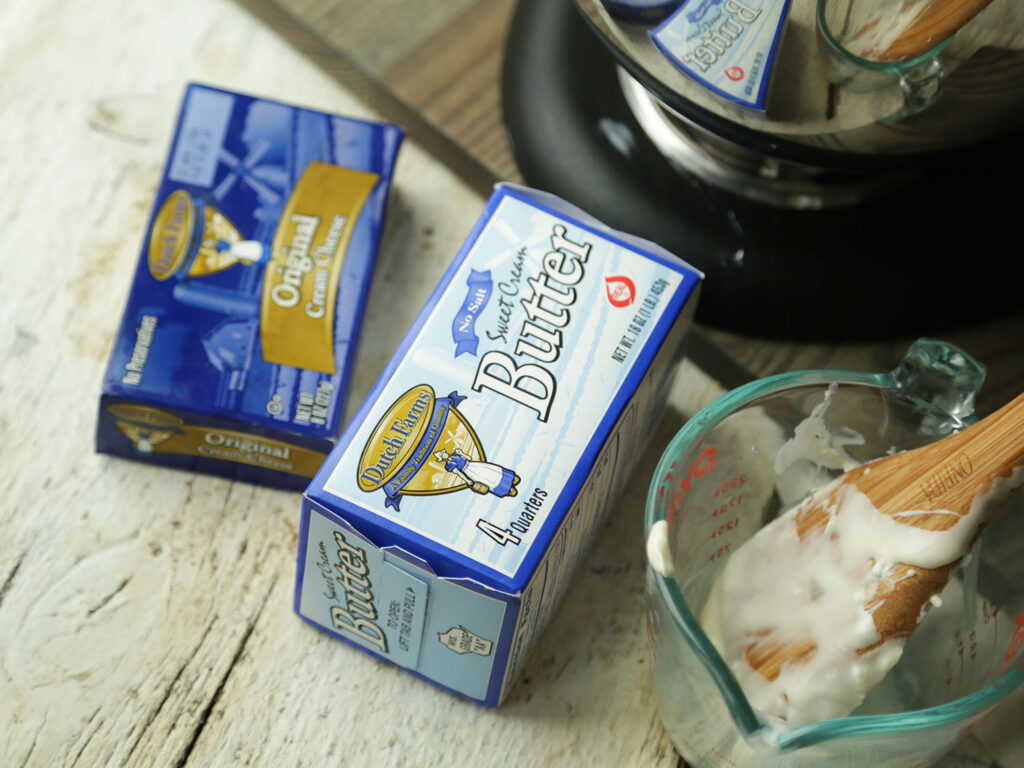 MAPLE CREAM CHEESE INGREDIENTS:
8 ounces of Dutch Farms cream cheese
½ cup of unsalted Dutch Farms butter
¼ cup of whole milk
¼ cup of maple syrup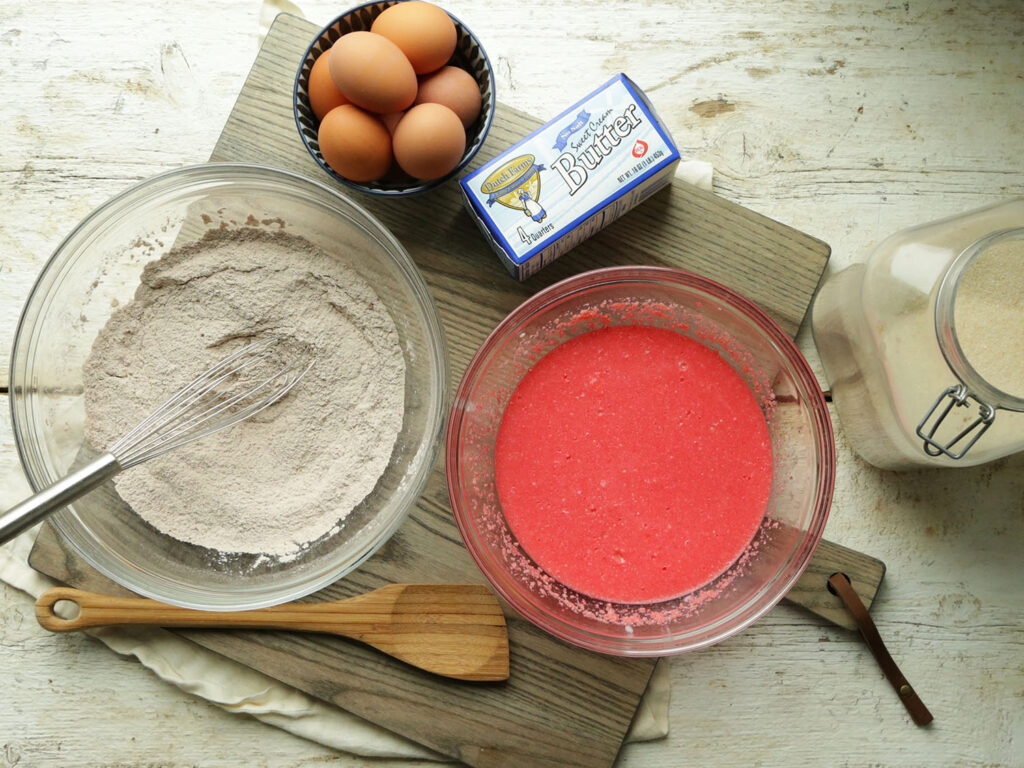 INSTRUCTIONS:
Batter: In a large bowl whisk together the flour, cocoa powder, baking soda, baking powder and sugar and set aside.
In a separate bowl whisk together the milk, vinegar, eggs, food coloring and butter until combined and pour it into the dry ingredients bowl and whisk until combined.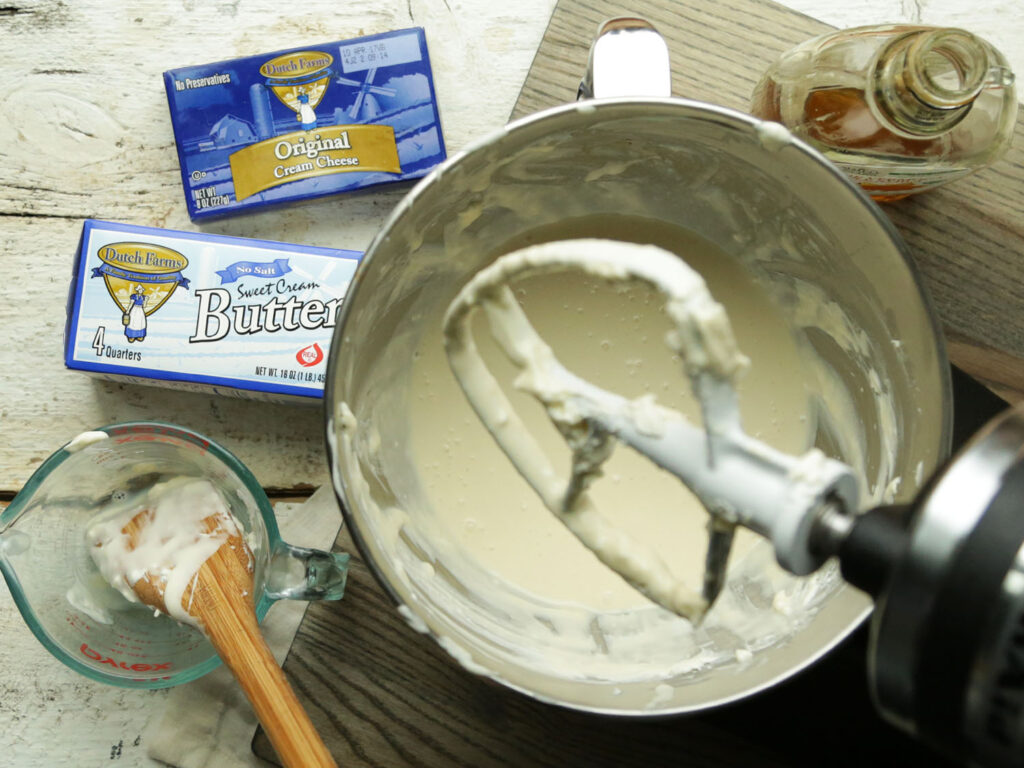 Heat a small amount of butter over medium heat in a large frying pan or griddle and ladle 2 to 3 ounces of the batter onto the pan or griddle and cook for 2 to 3 minutes or until several bubbles break the surface. Turn the pancake over and finish cooking for 2 to 3 minutes.
Repeat the process until all of the batter has been used.
Maple Cream Cheese: In a standing mixer with the paddle attachment on high speed, mix together the cream cheese and butter until it becomes light and fluffy, about 5 to 6 minutes.
Add in the milk and syrup until it is mixed in and easily spreadable.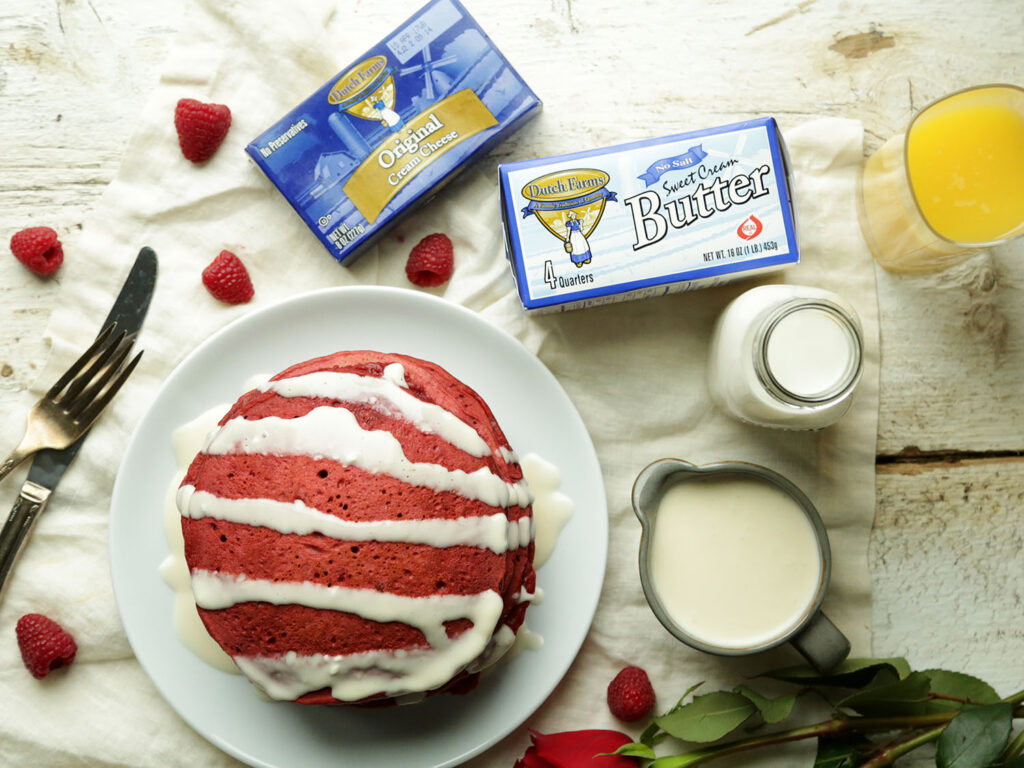 Top the pancakes off with the maple cream cheese & enjoy!