CRUST INGREDIENTS:
1 1/4 cup all purpose flour
6 Tablespoons Dutch Farms butter, cut into small pieces
2 Tablespoons lard, cut into small pieces
1/2 teaspoon salt
3-4 Tablespoons of ice water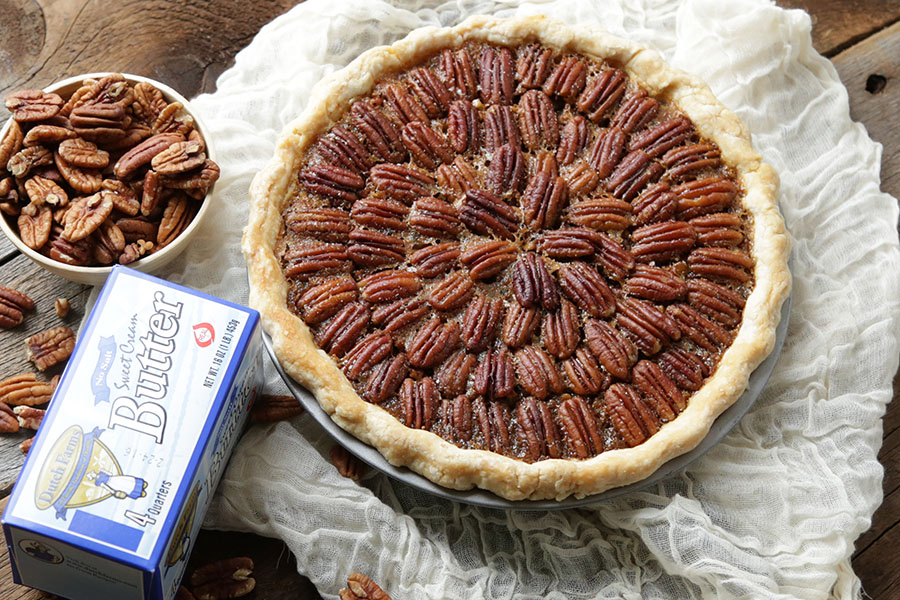 FILLING INGREDIENTS:
5 cups pecan halves
4 Dutch Farms eggs
1 cup corn syrup
1/2 cup brown sugar
4 Tablespoons melted Dutch Farms butter, cooled
1 Tablespoon rum
2 teaspoons orange zest
2 teaspoons vanilla
1/2 teaspoon salt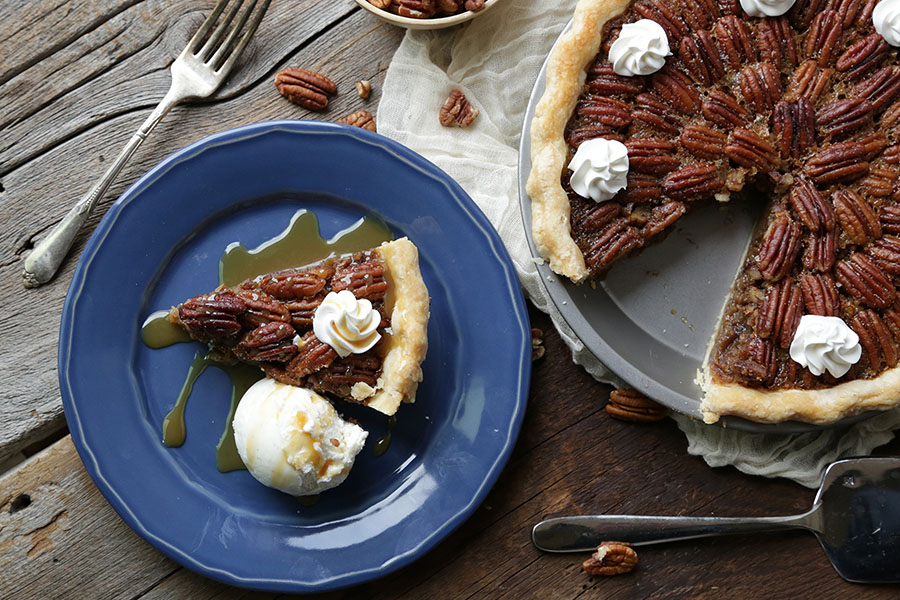 FOR THE EGG WASH:
1 Dutch Farms eggs
1-2 Tablespoons water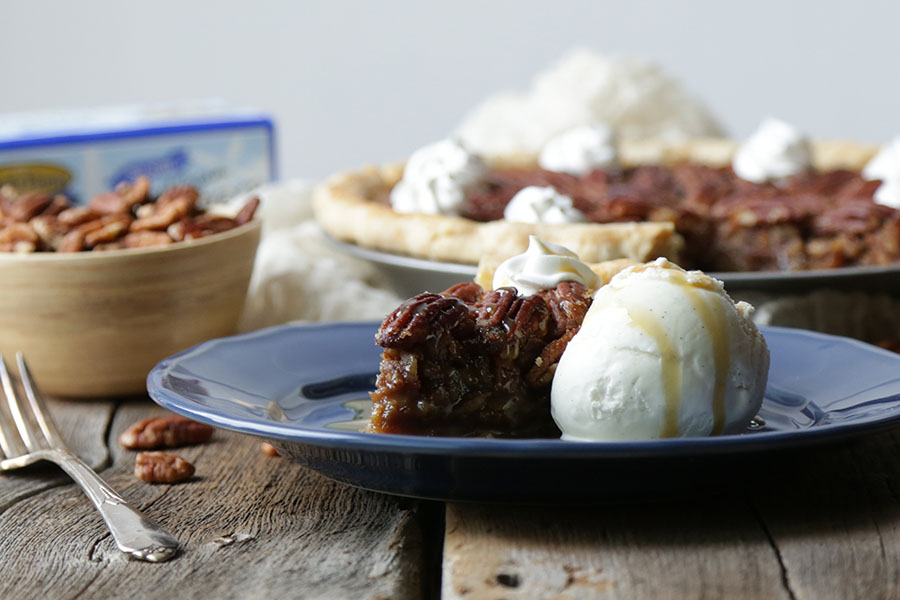 DIRECTIONS:
Preheat oven to 350
In a food processor, combine flour, fat and salt. Pulse until the consistency of coarse sand, then slowly add water until dough forms. Wrap in plastic, form into a disc and refrigerate for an hour.
Once dough is chilled, roll out on flour surface and place in pie plate and form edges. Dock and place in the freezer for 20-30 minutes.
Meanwhile, gently whisk eggs, corn syrup, brown sugar, butter, rum, zest, vanilla and salt. Coarsely chop half of the pecans. Remove crust from freezer, place chopped nuts in pie shell. Pour filling over chopped nuts and arrange remaining nuts decoratively on top of filling. Whisk egg and water together for egg wash and brush carefully over crust and nuts. Bake for 25 minutes and check level of browning, tent with foil if necessary, bake for 30 more minutes. Allow to cool for about 5 hours.