CRUST INGREDIENTS:
2 cups of graham cracker crumbs
2 tablespoons of sugar
1 stick of cut up cold Dutch Farms unsalted butter
CAKE INGREDIENTS:
2 pounds of Dutch Farms cream cheese
1 ½ cups of sugar
2 teaspoons of vanilla
5 large Dutch Farms eggs
1 cup of Dutch Farms sour cream
4 tablespoons of whole milk
2 cups of Dutch Farms whipped cream
blueberries for garnish
sliced strawberries for garnish
sliced bananas for garnish
DIRECTIONS:
Crust: In a food processor add in the graham crackers, butter and sugar and process until and pulse until it is incorporated and becomes packed in
Place the graham cracker crumbs in a spring form pan lined with a parchment paper round and press down using the back side of a spoon to pack in the pan. Wrap the outside of the spring form pan in foil and place it in large pan and set aside.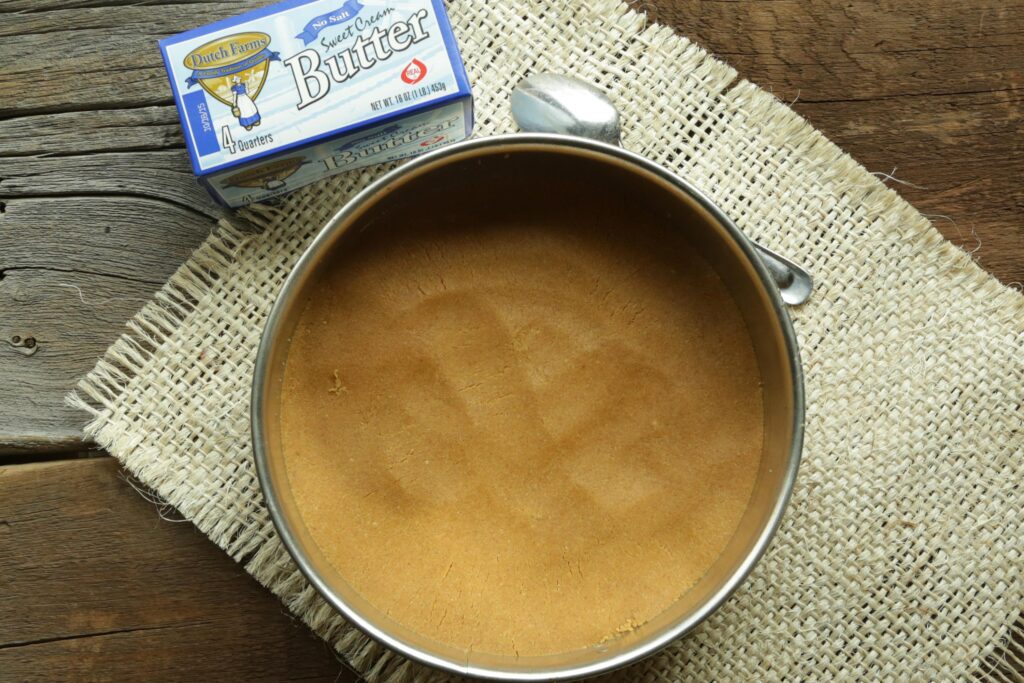 Cake: In a standing mixer with the paddle attachment whip the cream cheese until it becomes light and fluffy while stopping every few minutes to scrape the bowl with a rubber spatula.
Next, add in the sugar and vanilla, and continue to whip until it is completely incorporated (about 5 minutes) while continuing to stop and scrape the bowl with a rubber spatula.
Stop the mixer and scrape the bowl again before adding in 1 egg at a time until completely incorporated.
Mix in the sour cream and whole milk and stop and scrape the bowl.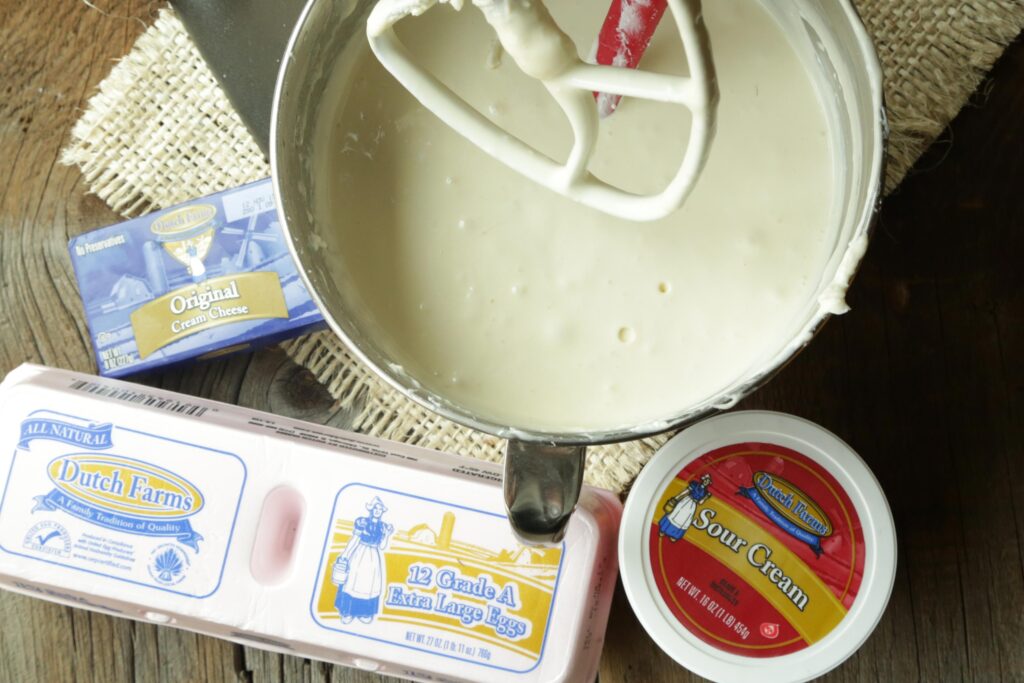 After all is incorporated pour the cheesecake batter into the spring form pan on top of the graham cracker crust.
Place a large pan in the oven on a rack and slightly pull it out to fill the larger pan up with hot water so that it comes up the the 1/2 way point of the spring form pan.
Place the pans in the oven and bake at 350° for 90 minutes. Once it is done, turn the oven off and crack the oven door and let the cake cool to room temperature in the oven.
Once the cake is to room temperature, remove the springform pan and completely cool it in the refrigerator over night. Garnish with whipped cream and berries and bananas.