Makes 9 mini cakes
CRUST INGREDIENTS:
3 cups of crushed graham crackers
¾ cup of melted Dutch Farms Unsalted Butter
3 tablespoons of sugar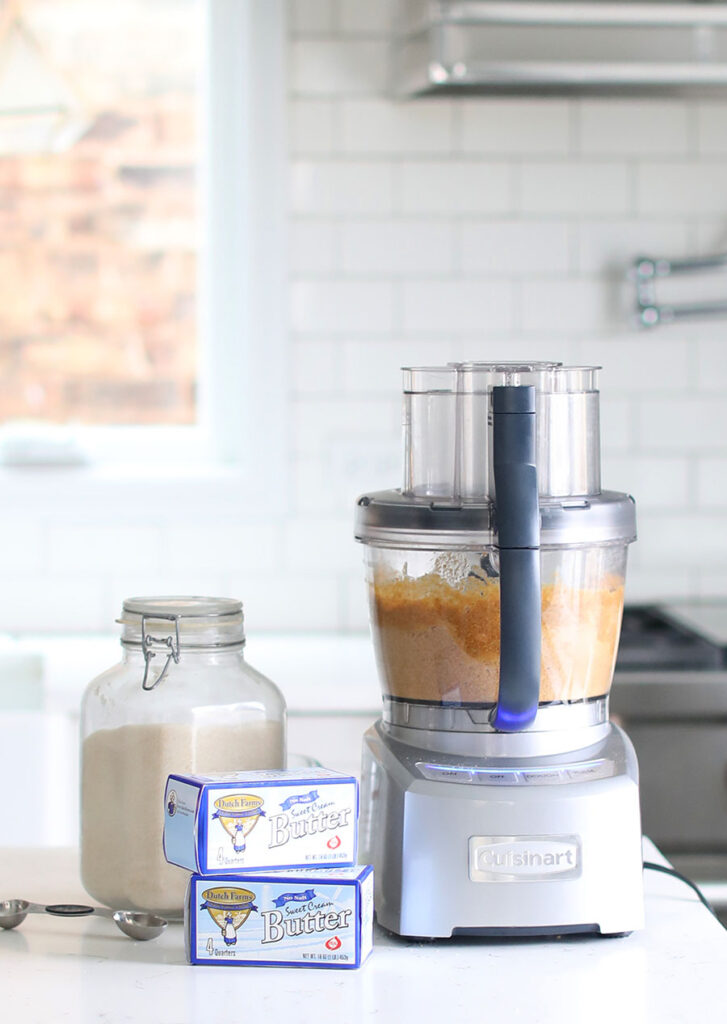 CHEESECAKE INGREDIENTS:
1 pound of Dutch Farms Cream Cheese
¾ cup of sugar
3 Dutch Farms Large Organic Eggs
2 teaspoons of vanilla
½ cup of Dutch Farms Sour Cream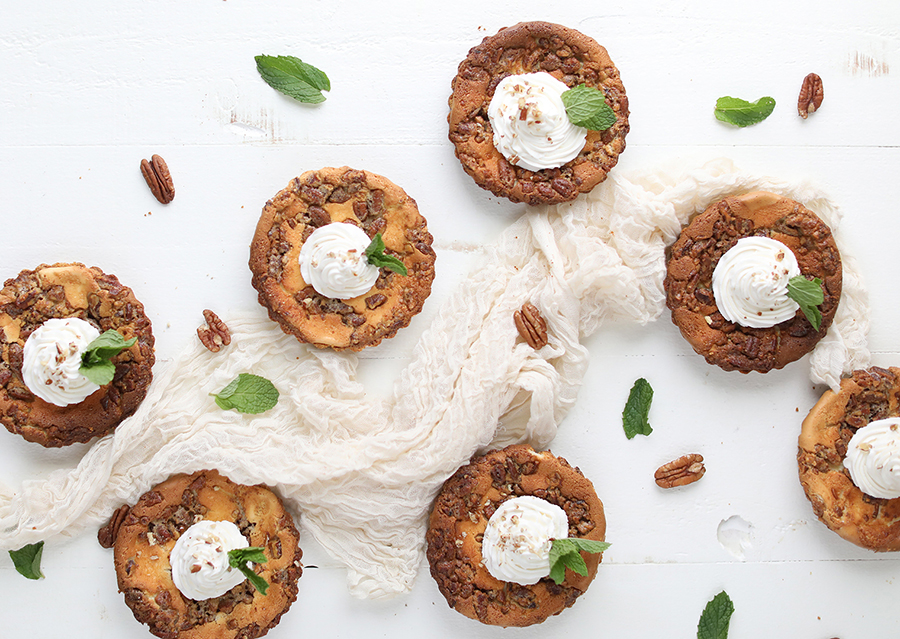 PECAN TOPPING INGREDIENTS:
2/3 cup of light brown sugar
1/3 cup of light corn syrup
2 Dutch Farms Large Organic Eggs
4 ounces of melted Dutch Farms Unsalted Butter
1 ½ cups of chopped pecans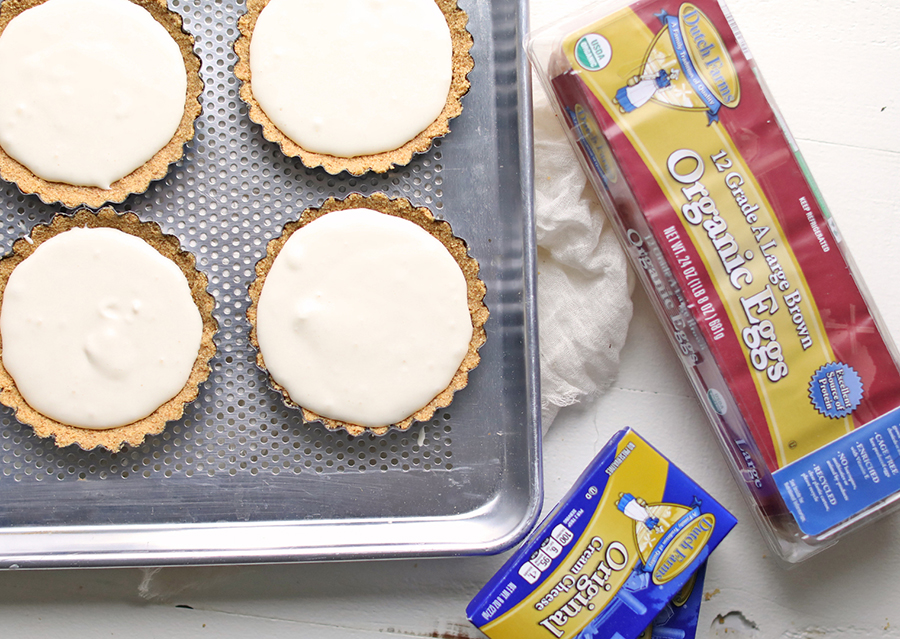 DIRECTIONS:
Preheat the oven to 325°.
Crust: Place all of the ingredients into a food processor and pulse on high until completely combined.
Evenly distribute the crust between 9 4" mini tart pans and form until the crusts are molded to the pan. Set aside.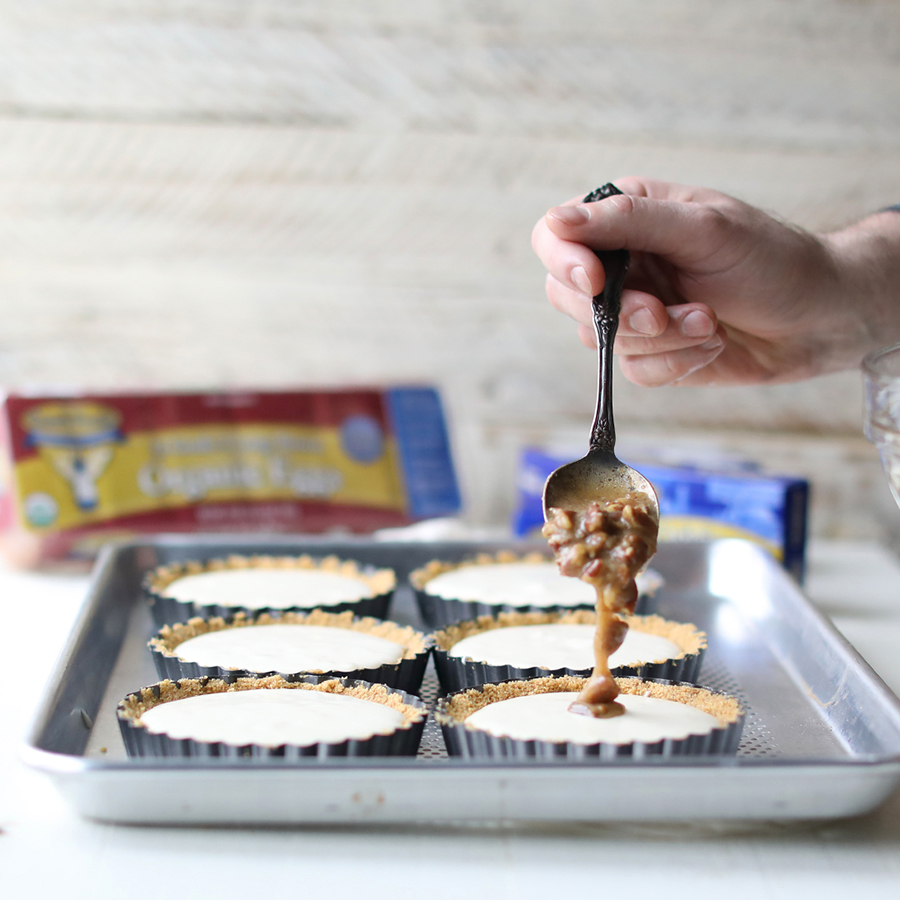 Cheese Cake Filling: Add the cream cheese and sugar to a standing mixer with the paddle attachment and whip on high speed until light and fluffy, about 5 minutes.
Add in 1 egg at a time until mixed in and then mix in the vanilla and sour cream.
Evenly divide the batter between the 9 tart pans. Set aside.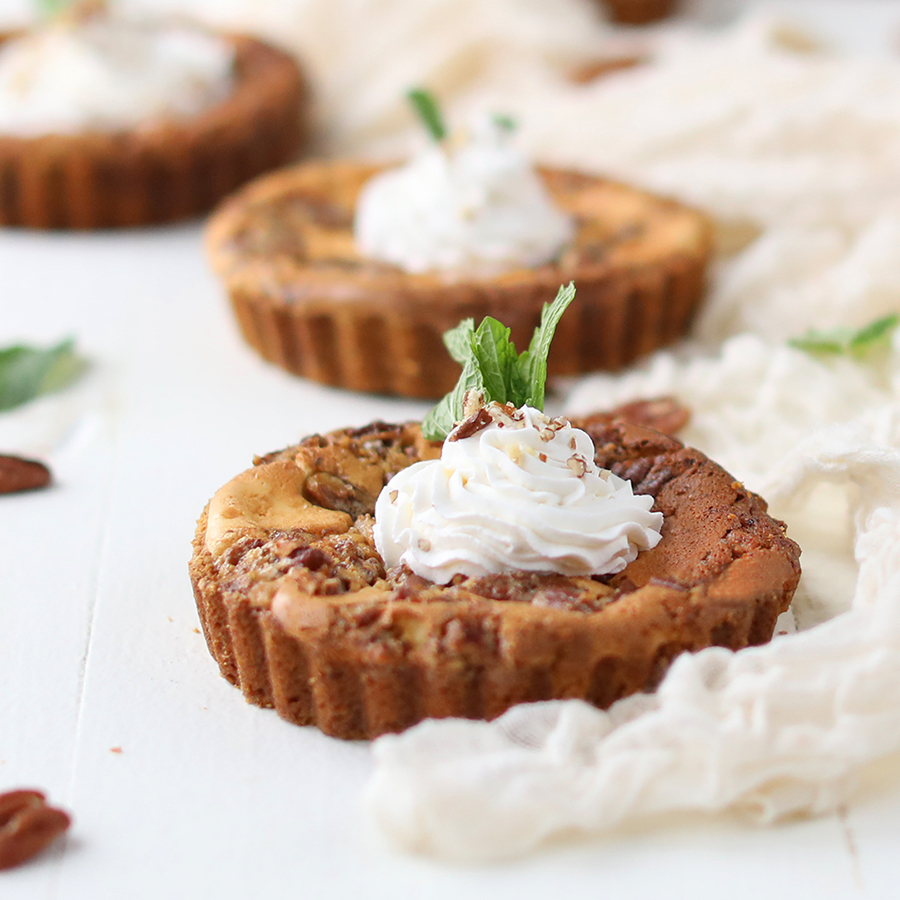 Pecan Filling: Add all ingredients to a large size bowl and whisk until combined.
Pour on the pecan filling over top of the cheesecake filling.
Transfer the tart shells to a sheet tray and bake for 30 minutes or until firm in the center.
Chill completely and garnish with Dutch Farms whipped cream, mint and/or fresh berries.