Makes: 6 sandwiches
INGREDIENTS:
12 slices of Dutch Farms American Cheese
6 slices of Dutch Farms Pepper Jack Cheese
12 slices of crisp cooked Dutch Farms Thick Cut Bacon
1 cup of packed baby spinach
2 thinly sliced tomatoes
12 Dutch Farms Eggs
2 peeled, cored and thinly sliced avocados
2 tablespoons of Dutch Farms Unsalted Butter
1 peeled yellow onion sliced into ½" thick rings
6 croissants
salt and pepper to taste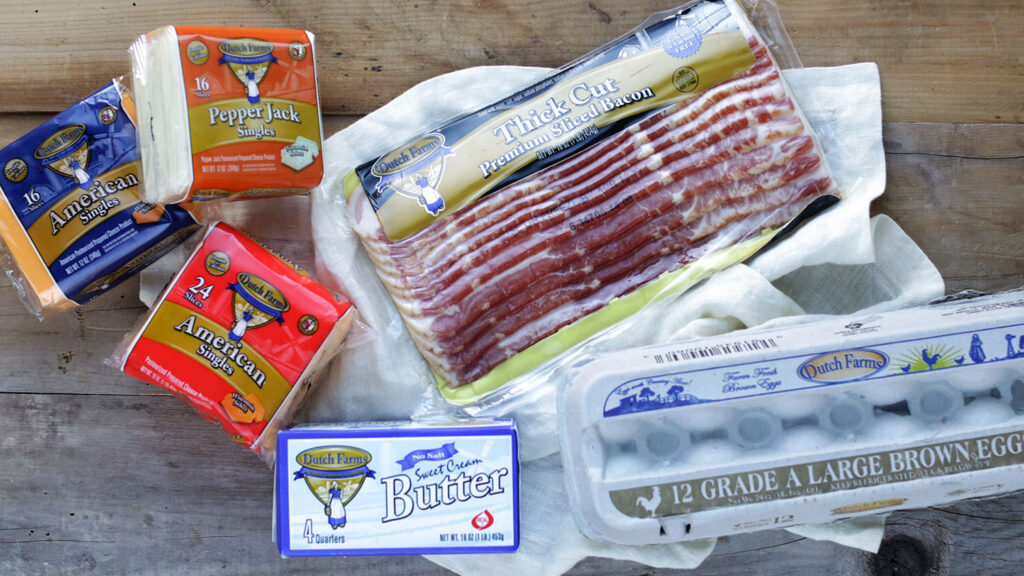 DIRECTIONS:
In a large frying pan over medium to medium-high heat melt 1 tablespoon of butter and fry eggs until desired amount of doneness is achieved. About 2 minutes on each side for over-medium.
Melt the remaining 1 tablespoon of butter in a large frying pan over medium-high heat and add in the thick sliced onion rings and cook until browned, about 10 to 12 minutes.
To Assemble: Add 2 slices of the American cheese and 1 slice of the Pepper Jack cheese to the bottom of a croissant and place under the broiler on low heat for 1 to 2 minutes or until the cheese has melted.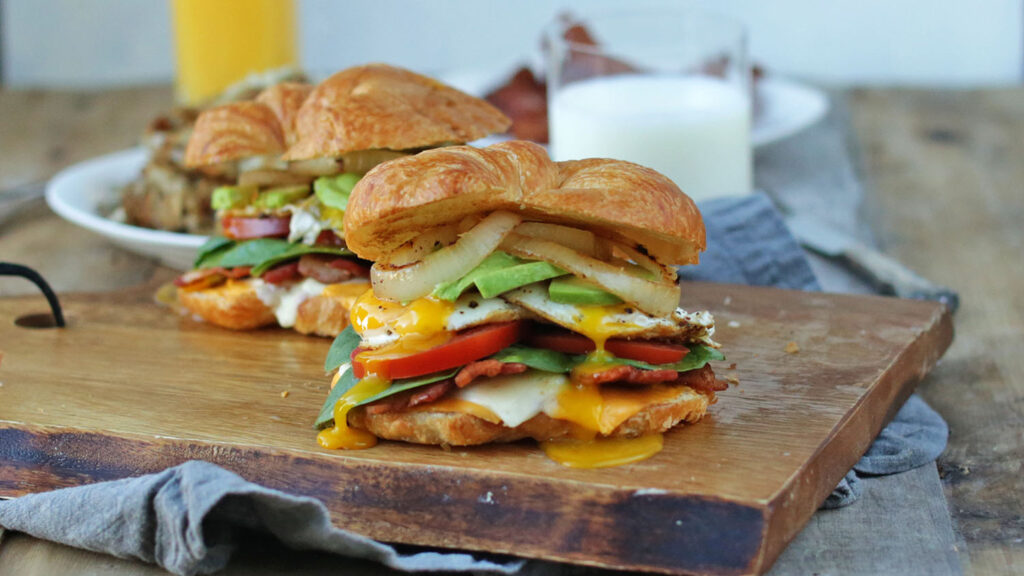 Next, layer on 2 strips of crisp cooked bacon, baby spinach leaves, sliced tomatoes, 2 fried eggs, sliced avocado and caramelized onion rings. Place the top part of the croissant on and repeat the process 5 more times until all of the ingredients have been used.