Makes: 1 gallon of soup
INGREDIENTS:
½ pound of roughly chopped Dutch Farms Bacon
1 small diced yellow onion
4 finely minced cloves of garlic
1 seeded and small diced red bell pepper
3 to 4 heaping tablespoons of all-purpose flour
12 ounces of lager beer
48 ounces of chicken stock
8 ounces of Dutch Farms Cream Cheese
8 ounces each Dutch Farms sharp cheddar and Jack cheese, shredded
Garnishes: Dutch Farms sour cream, sliced green onions and extra shredded cheese
Salt and pepper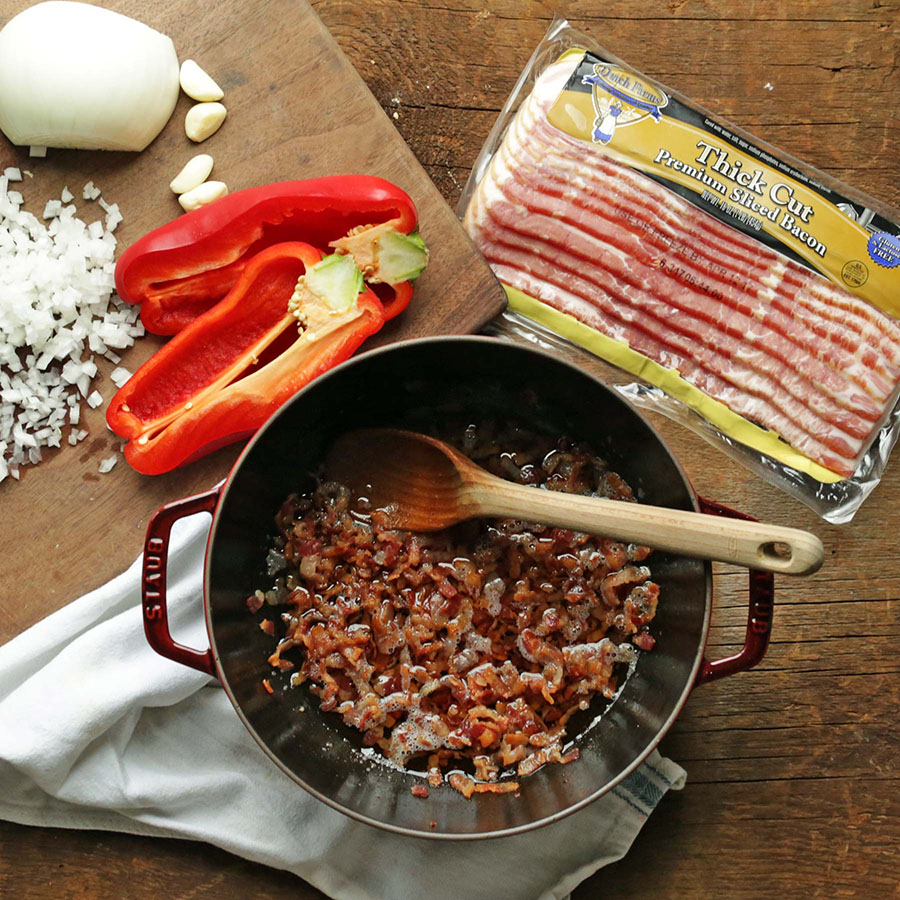 DIRECTIONS:
In a large dutch oven pot over medium high heat add in the chopped bacon and cook until crispy.
Once browned remove the bacon from the pot and set it aside.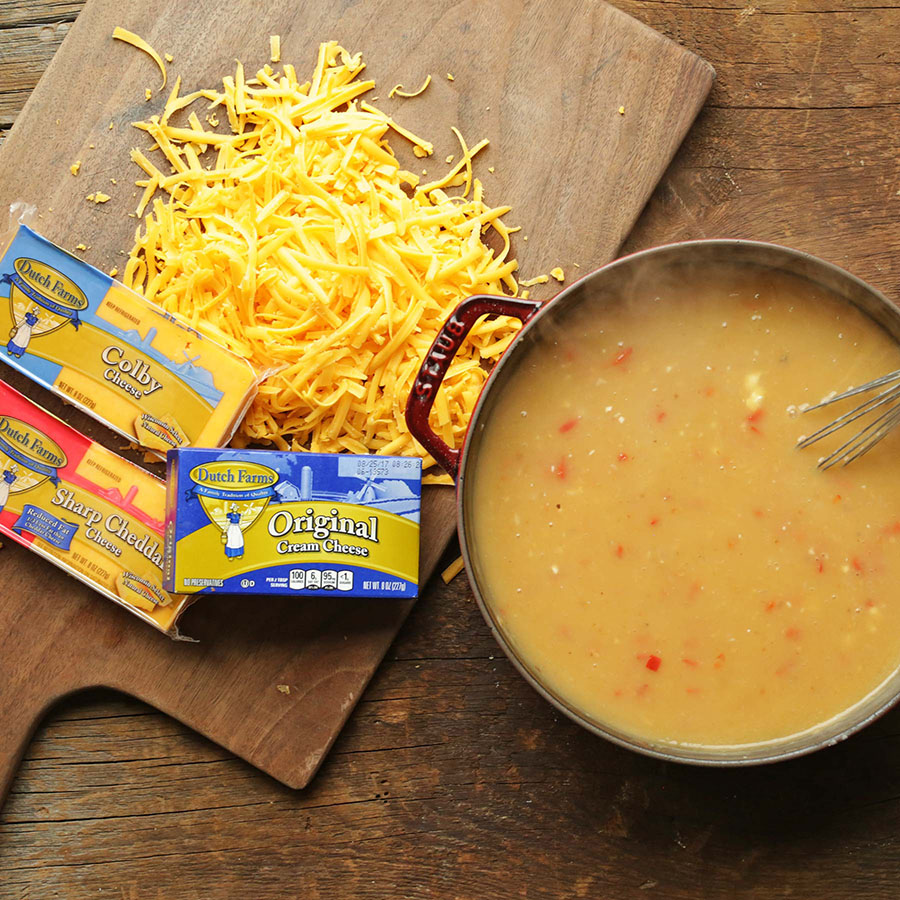 Next, add in the onions, garlic and bell pepper to the pot with the rendered bacon fat and cook over medium heat until they are browned, about 15 minutes.
Stir in the flour until combined to make a roux and cook for 2 to 3 more minutes.
Whisk in the beer and cook for 2 to 3 minutes until it gets very thick.
Next, add in the chicken stock and cook over medium-low heat until it becomes thick like gravy.
Finish by whisking in the cream cheese and shredded cheeses until it is combined into the soup. Season with salt and pepper.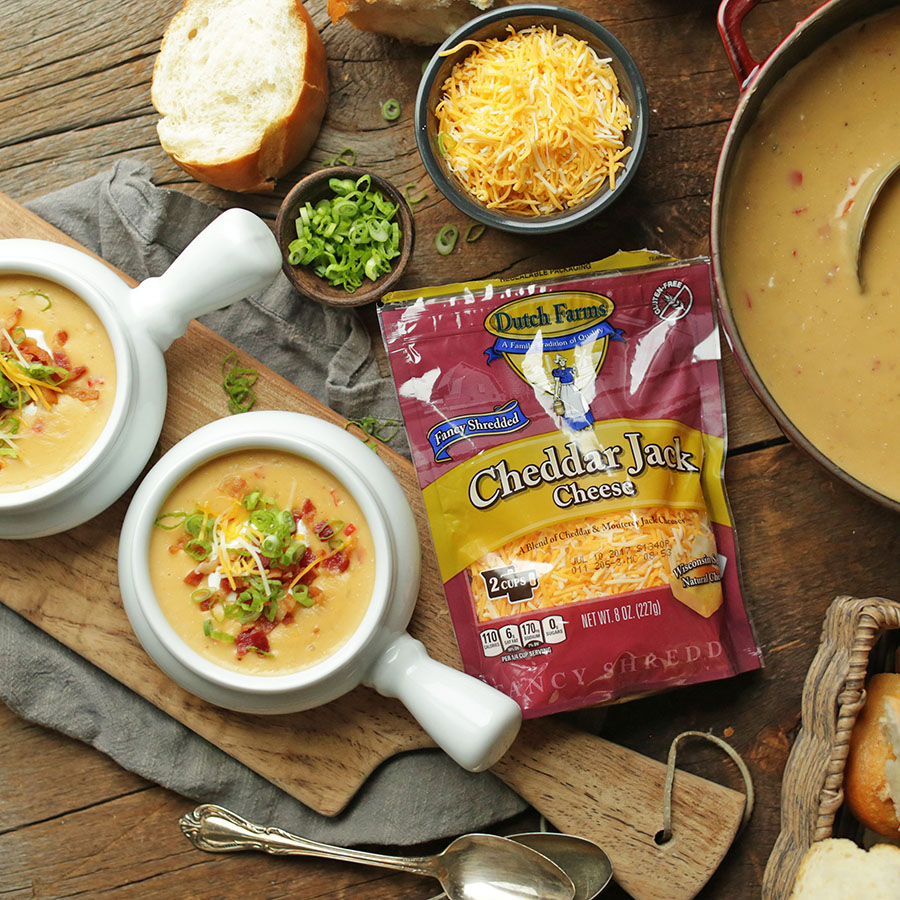 Serve the soup with optional garnishes as well as the crispy bacon that was set to the side.