Serves 4
INGREDIENTS:
32 ounces of chicken stock
½ teaspoon of fresh grated ginger
½ teaspoon of chopped fresh garlic
1 to 2 tablespoons of yellow miso
soy sauce to taste
4 lightly beaten eggs
1 cup of sliced baby bok choy
½ cup of sliced wild mushrooms
sliced green onions
2 cups of cooked ramen noodles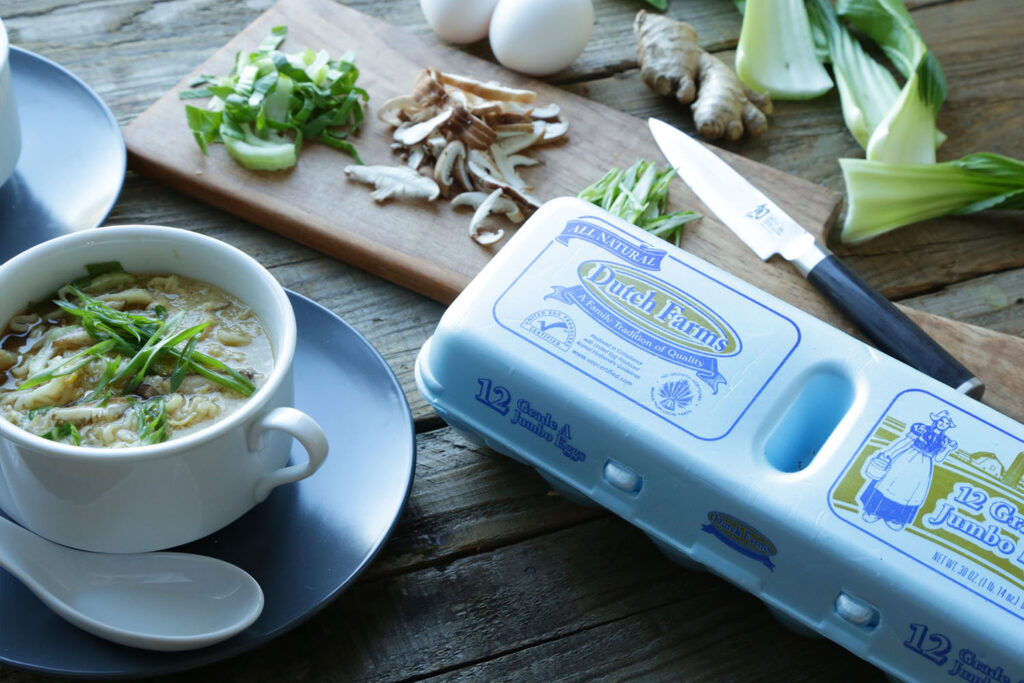 DIRECTIONS:
Whisk together the chicken stock, ginger, garlic, miso and soy to a medium sized pot on high heat and bring to a boil.
Reduce the heat until it is simmering and slowly add in the lightly beaten eggs into 4 separate parts until they are cooked.
To serve, pour some of the broth into a bowl along with some sliced bok choy, wild mushrooms, green onions and ramen noodles.