INGREDIENTS:
2 bags Spring Greens/Spinach Mix
6 strips Dutch Farms Bacon, crumbled
3 Dutch Farms Eggs, hard-cooked and sliced
4oz Dutch Farms Blue Cheese Crumbles
½ cup Dutch Farms Shredded Mild Cheddar
1 cup cherry tomatoes, diced
1 large orange pepper, sliced
1 avocado, diced
Dressing of your choice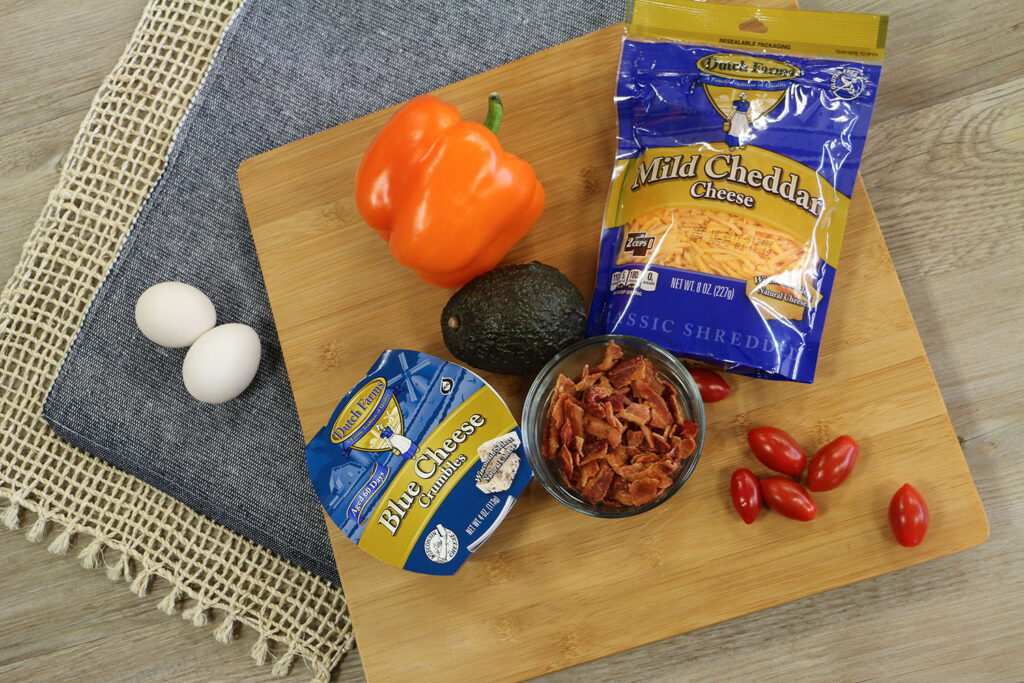 Serves: 4- 6 – depending on serving size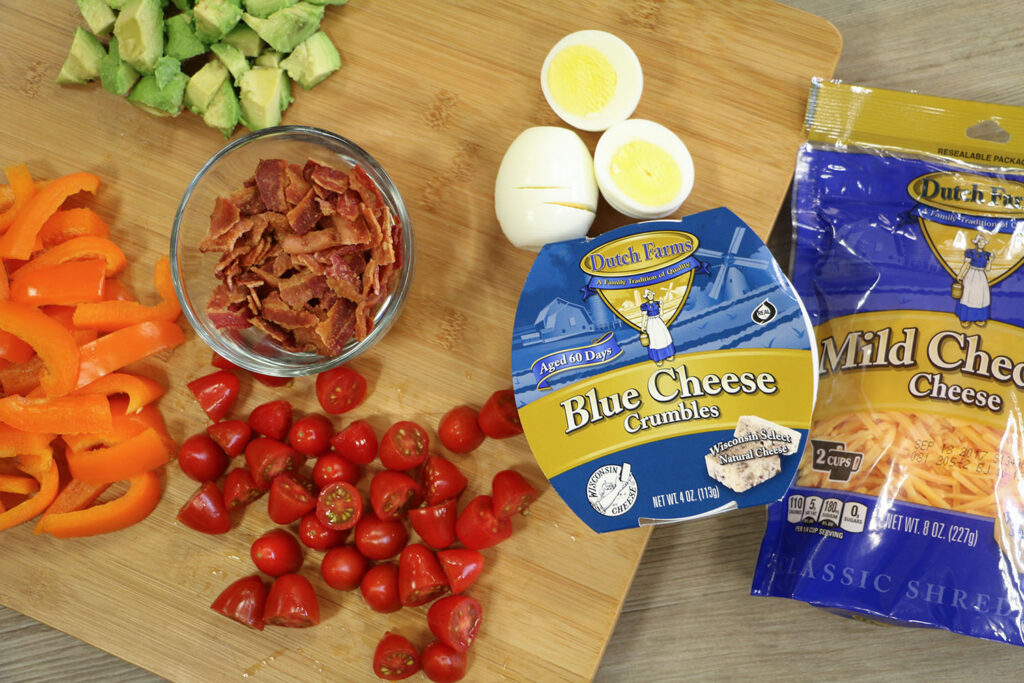 DIRECTIONS:
First, cook the bacon and hard boil the eggs (or use Dutch farms Hard-cooked Eggs)
Slice and dice your fresh vegetables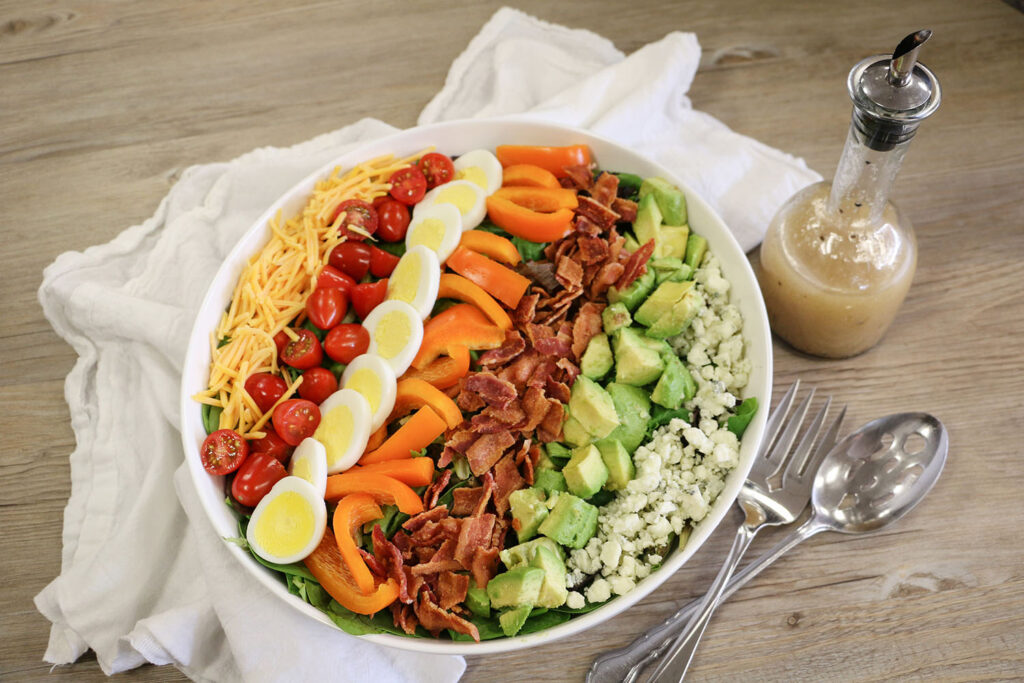 Assemble salad with lettuce on the bottom, and rows of the other ingredients on top.
Serve with dressing. Enjoy!