Makes: 1 Gallon of Soup
INGREDIENTS:
6 slices of chopped Dutch Farms Bacon
2 peeled and sliced yellow onions
4 finely minced cloves of garlic
3 peeled and roughly chopped russet potatoes
3 peeled and roughly chopped Yukon gold potatoes
10 peeled and chopped small red potatoes
8 cups of chicken or vegetable stock
1 cup of heavy whipping cream
Dutch Farms shredded cheddar cheese for garnish
Dutch Farms sour cream for garnish
Sliced green onions for garnish
Salt and pepper to taste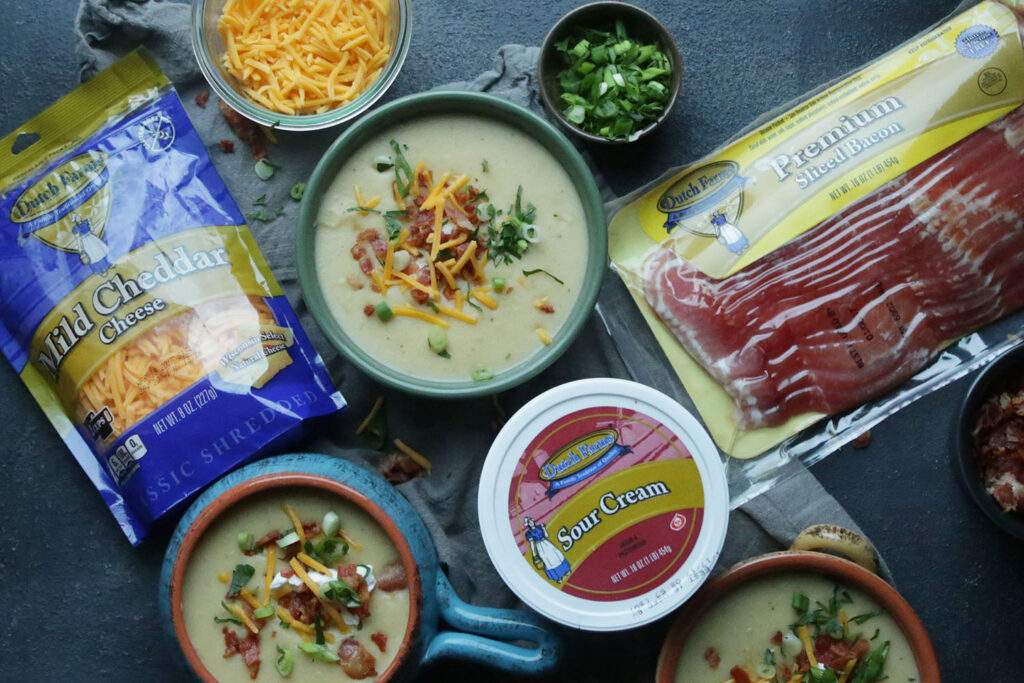 DIRECTIONS:
In a large pot on medium heat add in the bacon and cook until crispy. Remove the bacon and set aside.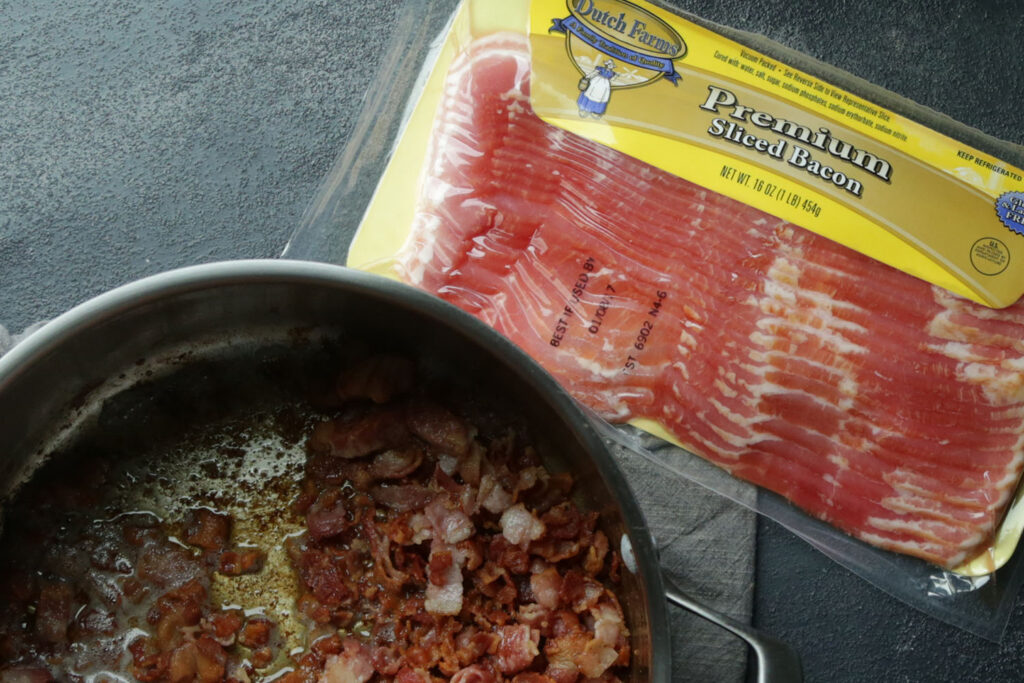 Add the onions and garlic to the same pot and cook in the bacon fat for 30 minutes over low heat or until caramelized.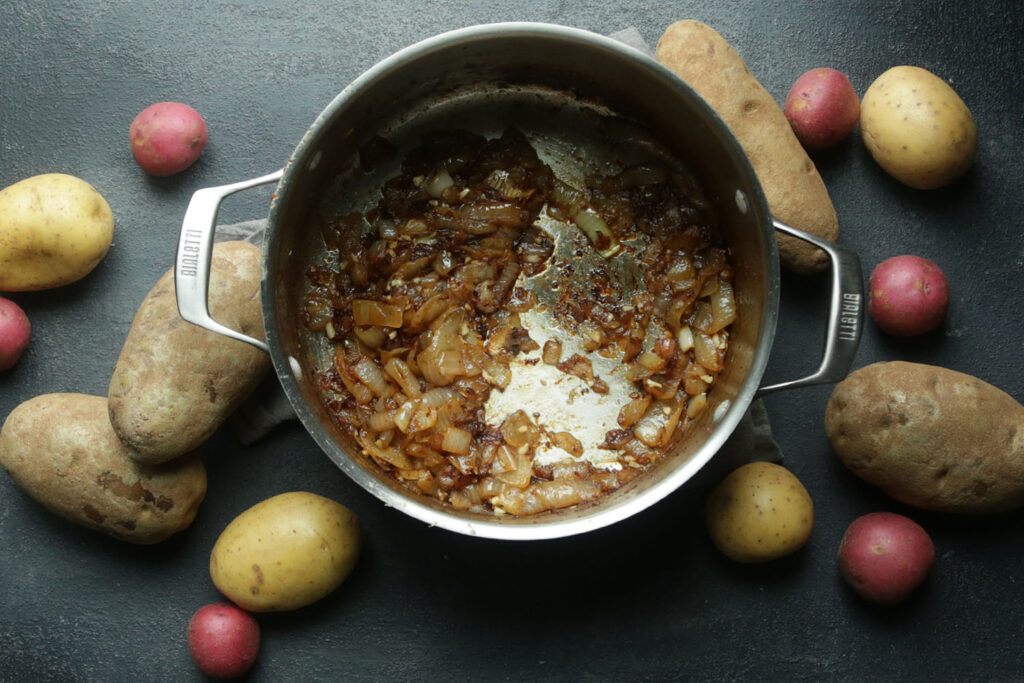 Once browned add in the potatoes and stock and cook until the potatoes are tender.
Using a hand blender puree until smooth and finish with cream, salt and pepper.
Serve the soup with crispy chopped bacon, cheddar cheese, sour cream and green onions.
Enjoy!