Recipes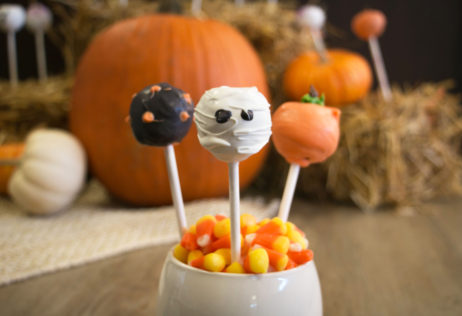 DUTCH FARMS pumpkin cream cheese cake pops
SUPPLIES:
Ingredients for 9×13 cake of your choice
Ingredients for Cream Cheese Frosting (See Below!)
Candy melts, your choice of color! We used Wilton Candy Melts. You can find these at your local craft store, or cake/candy decorating supply store.
Lollipop/Cake pop sticks, also found at your local craft store.
Coconut oil/Crisco shortening
Optional:  mini hay bale, foam or cake pop stand
Makes: depending on cake pop size one batch could make around 24-48
DIRECTIONS:
Bake your favorite 9×13 cake and cool completely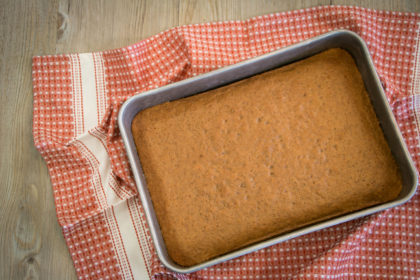 While cake bakes and cools you can whip up the cream cheese frosting (recipe below)
Once cool cut up the cake in sections and dump entire cake into large bowl
Use forks or your hands to finely crumble the cake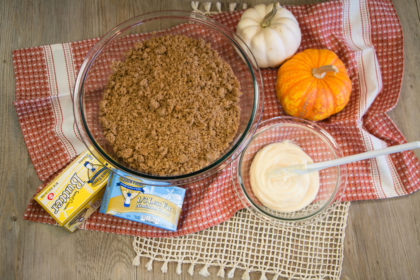 Next, you will mix the frosting into the cake crumbs. The amount of frosting needed may vary depending on the cake since some are drier than others. So you can start with 1/3 cup of frosting, and add a tablespoon at a time more until there are no dry pieces. You want the mixture to be just moist enough to roll into balls, but not too moist or the cake pop balls may fall of the stick.
Take a tablespoon or small scoop of the cake frosting mixture and roll into a ball. If it ends up being too large then take some dough off and roll again.
As you make the cake balls place them onto a cookie sheet. Once the cookie sheet is full place into the freezer so they firm up for about 15 minutes.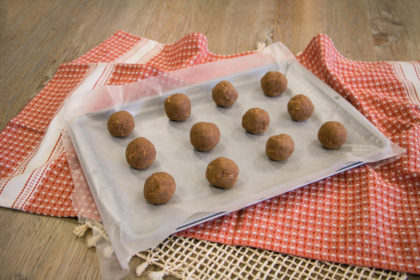 While the cake pops are chilling you can start to melt the candy melts. We found that a tall and narrow cup or dish works best for dipping.
Melt the candy following the directions. Add about a tablespoon of Coconut oil/Crisco to the candy while melting to thin the coating.
Next take the lollipop stick and dip it into the melted candy about a ½ inch. Insert the stick into the cake ball and set aside on cookie sheet or cake pop stand.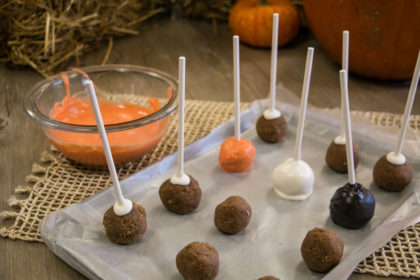 Take a cake pop and dip it into the melted candy coating and slowly lift and spin it so extra candy melt runs off. Then place them cake ball down on cookie sheet or standing up in a stand. You can choose to display them either way!
Once the candy coating has hardened you can decorate drizzling other candy melt colors over them or other candy/cake decorating techniques!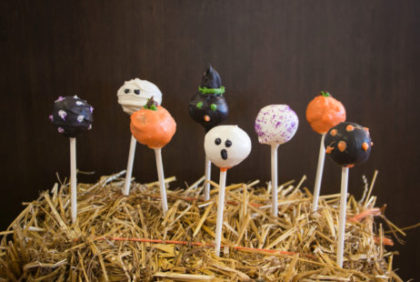 Finally, you can get creative with your presentation! You can set them on a stand if you made them cake pop down OR put them into cake pop stand. We decided to go all out with our fall decor and use mini hay bales for our Halloween themed cake pops!
FROSTING INGREDIENTS:
1 pound of softened Dutch Farms cream cheese
1 cup of softened Dutch Farms unsalted butter
2 cups of sifted powdered sugar
½ teaspoon of vanilla
In a standing mixer with the paddle attachment, cream together the cream cheese and softened butter until it becomes light and fluffy.  Add in the powdered sugar, vanilla and whip until incorporated.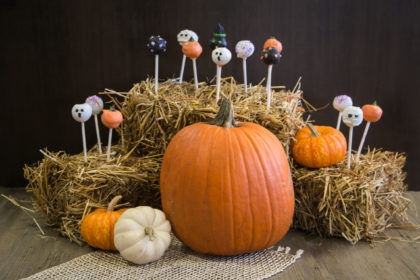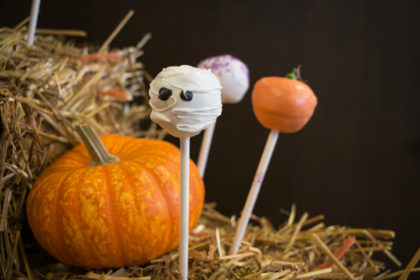 Save
Save
Save
Save
Save
Save
Save
Save
Save
Save
Save
Save
Save
Save
Save
Save
Save