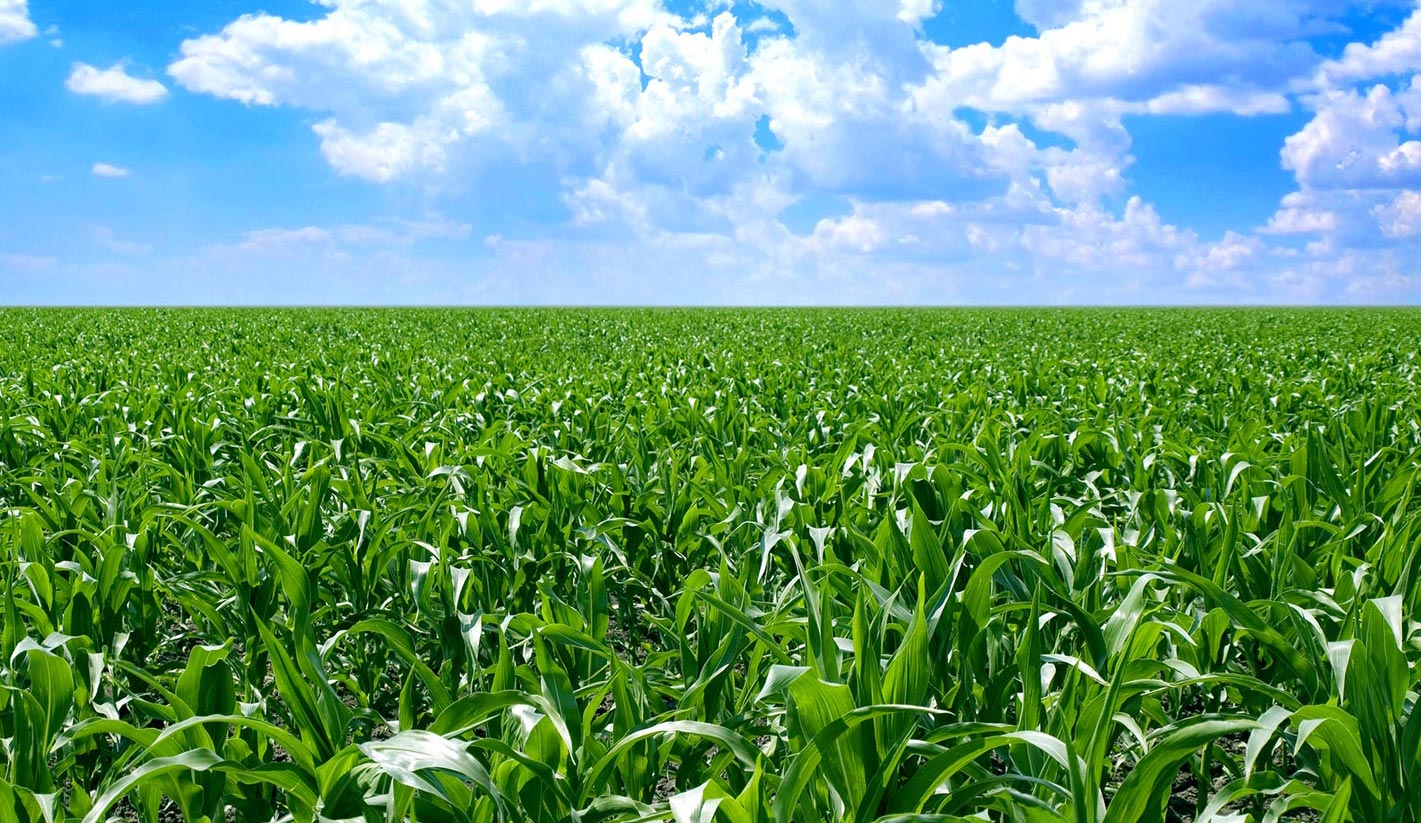 Recipes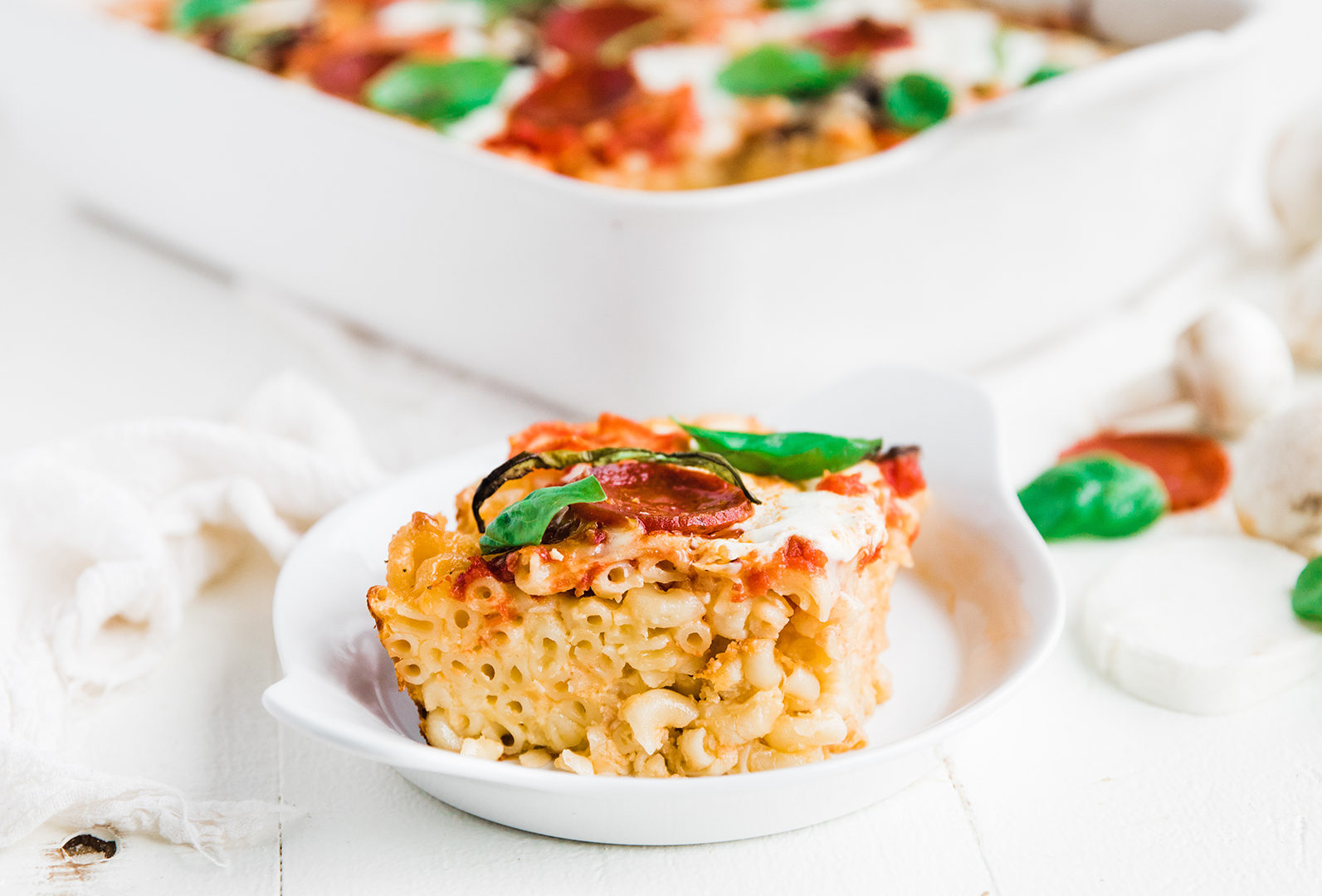 DUTCH FARMS PIZZA MAC & CHEESE
Serves 12
INGREDIENTS:
32 ounces dried macaroni noodles
1 ½ sticks of unsalted Dutch Farms butter
1 bag shredded Dutch Farms Mozzarella
1 bag shredded Dutch Farms Triple Cheddar
3 Dutch Farms eggs
12-ounce can of evaporated milk
1 15-ounce can of crushed tomatoes
1 8 ounce Dutch Farms ball of mozzarella cheese, sliced
2 ounces of sliced pepperoni
½ seeded and sliced green pepper
1 sliced fresh tomato
3 sliced large mushrooms
salt and pepper to taste
fresh basil leaves for garnish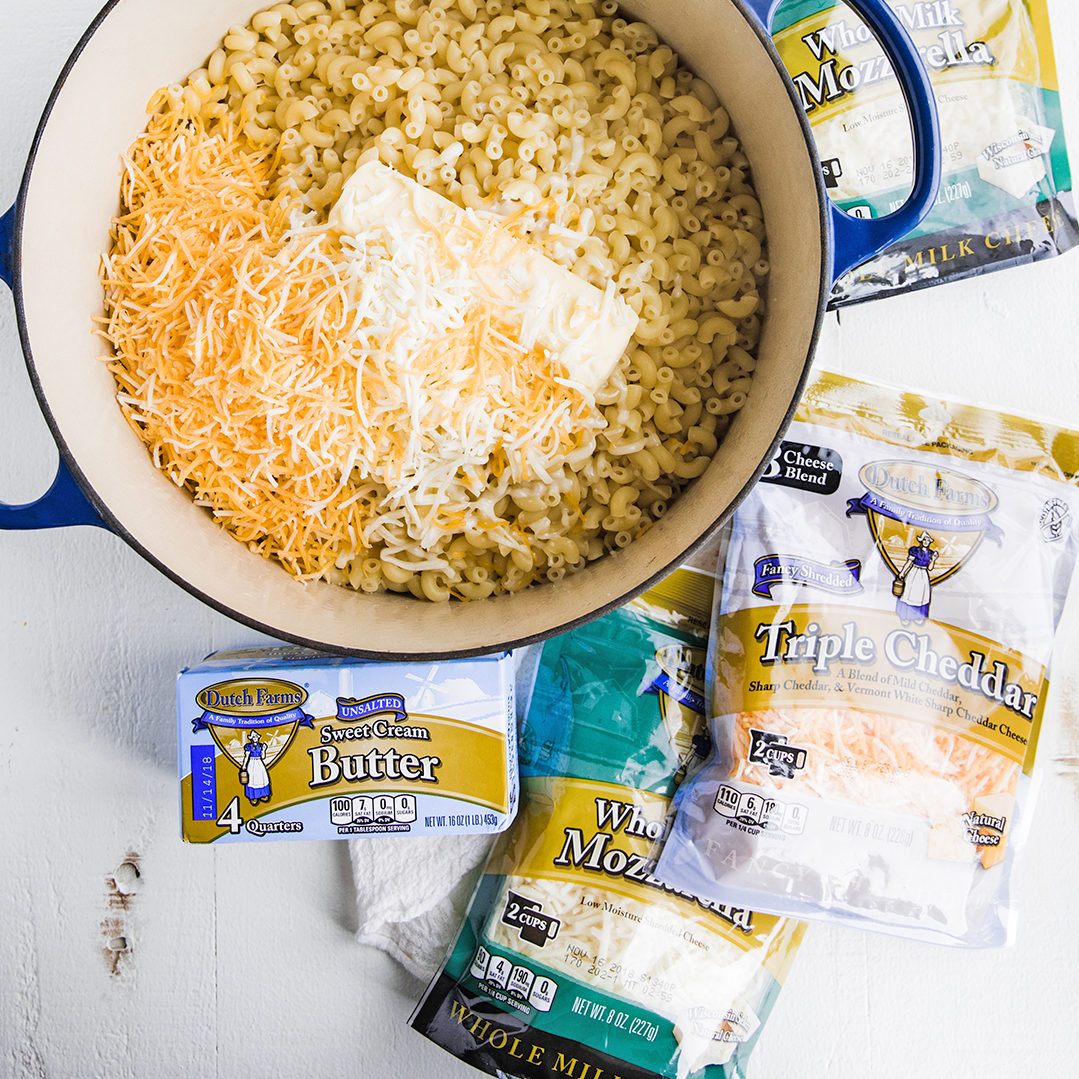 INSTRUCTIONS:
Preheat the oven to 350°.
Cook the macaroni noodles according to package directions. Add the warm drained macaroni noodles to a large bowl or pot and stir in the butter, shredded mozzarella and shredded triple cheddar until combined and melted.
Next, stir in the milk, salt and pepper until combined and transfer the mixture to a 13×9 casserole dish.
Top off by evenly spreading on or dabbing on the crushed tomatoes.
Next, spread around the sliced mozzarella cheese, pepperoni, green peppers, sliced fresh tomato, and season with salt and pepper and bake at 350° for 25 to 30 minutes or until browned on top and the cheese is melted.
Garnish with fresh basil leaves and serve.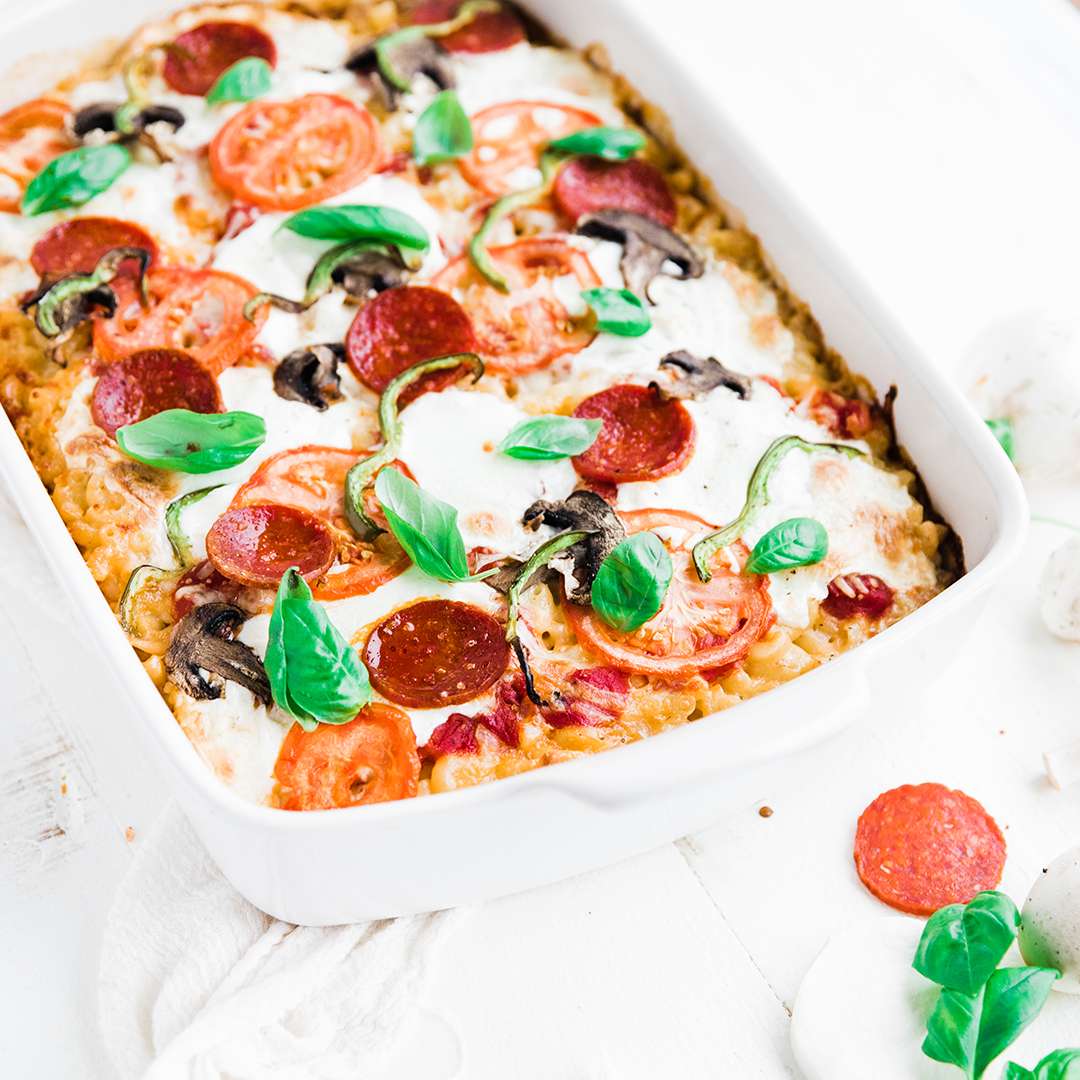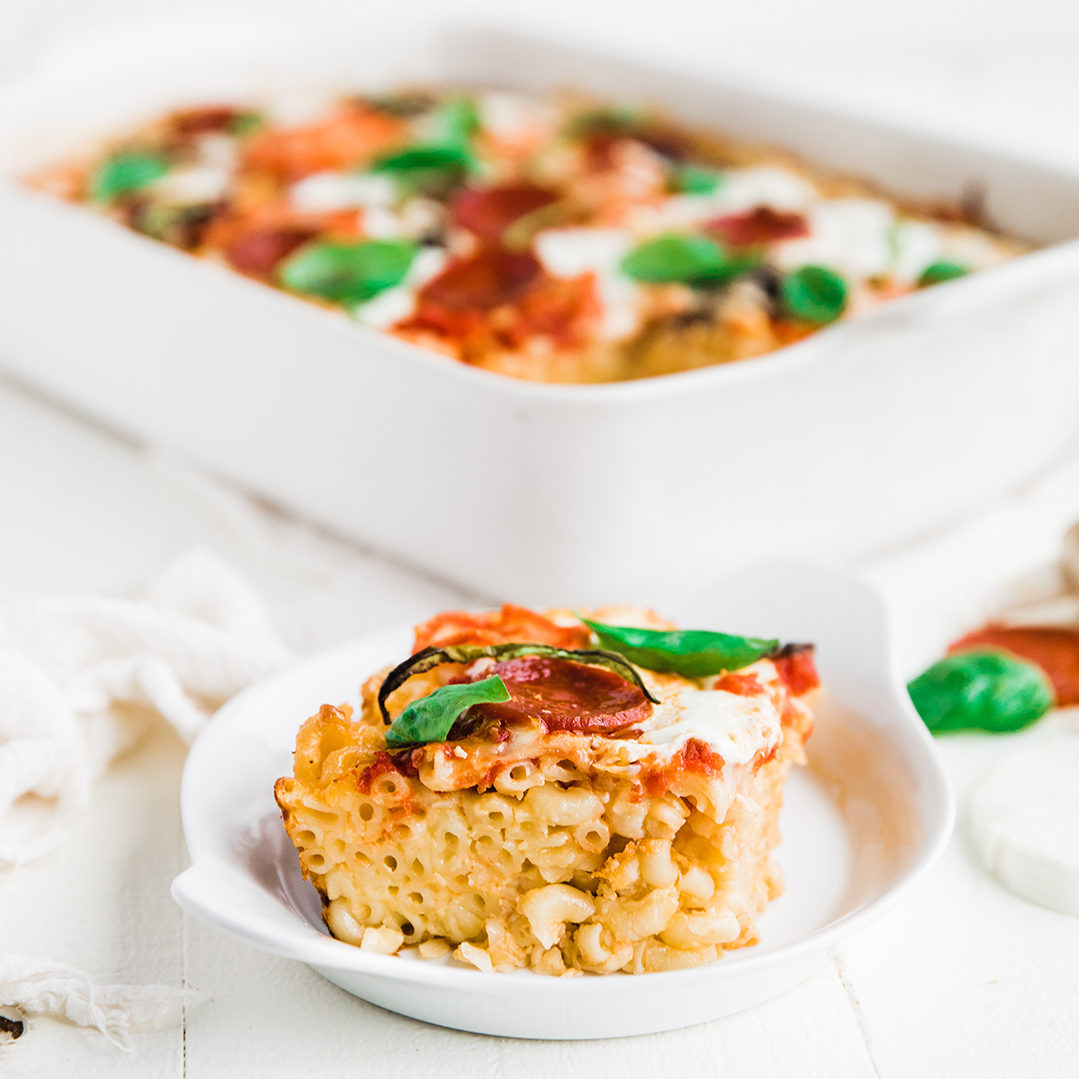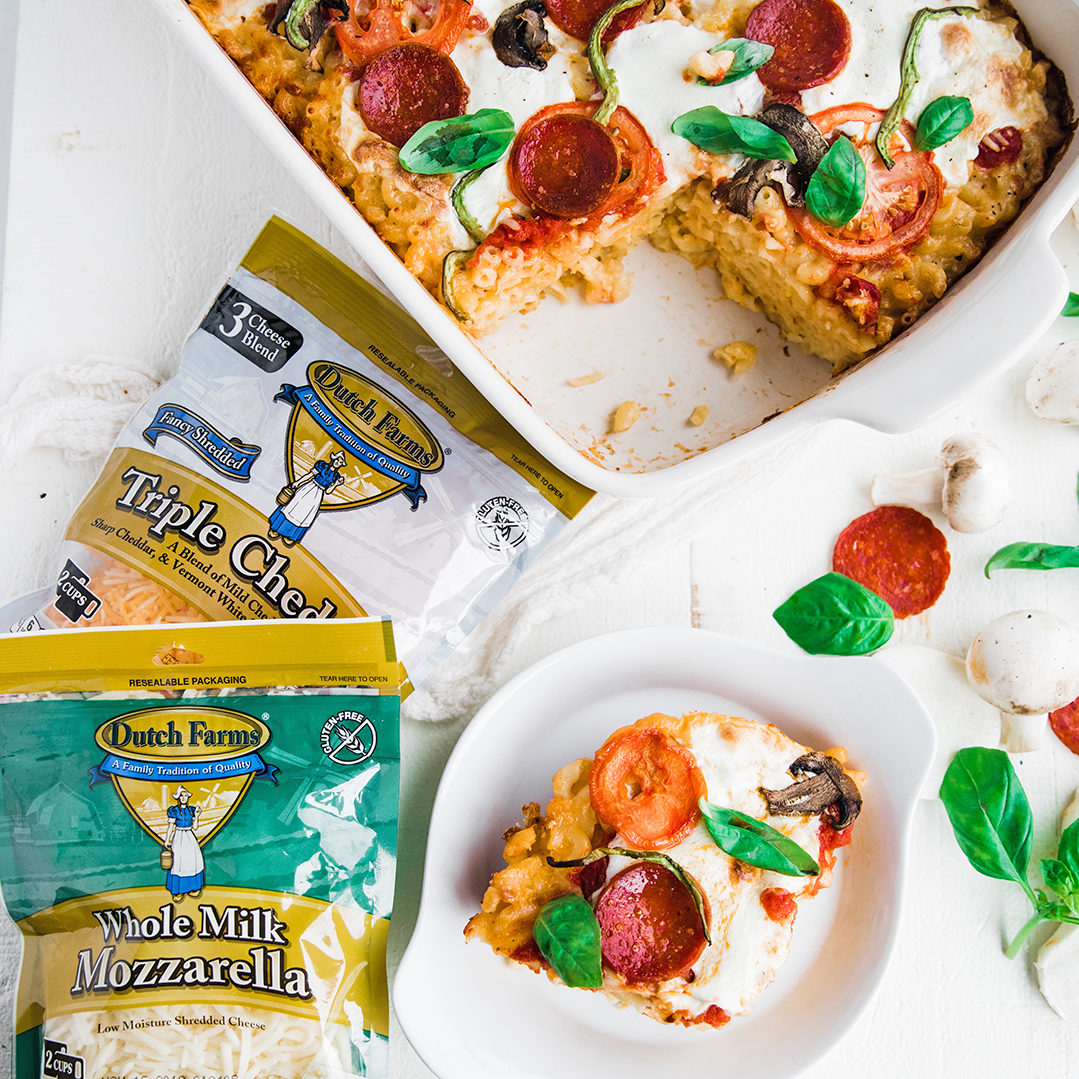 Save
Save
Save
Save