Recipes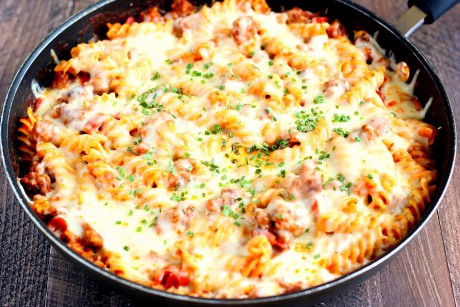 DUTCH FARMS one pan pizza bake
By: Gayle Bialis from Pumkin 'N Spice
Serves 4
INGREDIENTS:
1 pound ground Italian sausage
3/4 cup mini pepperoni
1/2 teaspoon garlic powder
1 teaspoon oregano
1/2 teaspoon Italian seasoning
1 jar (24 ounces) marinara sauce
2 cups water
8 ounces rotini noodles, uncooked
3 cups Dutch Farms shredded mozzarella cheese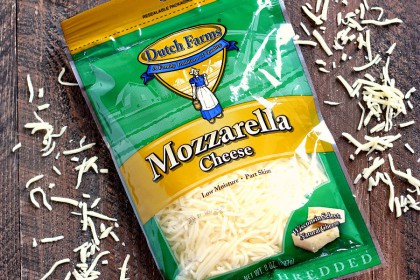 DIRECTIONS:
Prep Time: 10 minutes
Cook Time: 20 minutes
Total Time: 30 minutes
In a large skillet, cook sausage until browned, making sure it's crumbled. Drain and and return to pain.
Add pepperoni, garlic powder, oregano, and Italian seasoning. Stir to combine.
Add marinara sauce, water, and noodles to skillet. Bring to a boil, then cover and reduce heat. Simmer 12-15 minutes, or until pasta is tender.
Remove lid and top with mozzarella cheese. Replace cover and let sit for 5-7 minutes, or until cheese is melted.
Serve immediately.
Enjoy!