Recipes

DUTCH FARMS mac & Cheese Bar
To enjoy our Mac and Cheese Bar, simply follow the directions to make this easy mac and cheese, and pick your favorite toppings to enjoy. Our Mac and Cheese is customizable to your tastes and perfect for entertaining!
MAC & CHEESE INGREDIENTS:
2 Tbsp. Dutch Farms Butter
2 Tbsp. Flour
1 cup milk
1 ¾ cups Dutch Farms Mac & Cheese blend shredded cheese
Salt and Pepper to taste
1 box Cavatappi pasta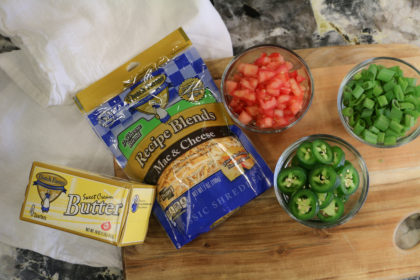 DIRECTIONS:
Cook pasta according to package directions, drain and set aside.
Melt butter in a medium sauce pan and add flour. Stir constantly for about 2 minutes to make a roux.
Slowly add in milk, whisking until smooth. Continue stirring for 2 minutes, until mixture reaches desired consistency.
Stir in cheese, salt and pepper, and pour over pasta.
Top with your favorite toppings!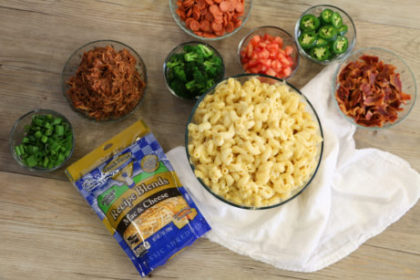 MAC & CHEESE TOPPINGS:
Dutch Farms Bacon
Dutch Farms Parmesan Cheese
Dutch Farms Shredded Cheddar cheese
Mini Pepperoni
Pulled Pork
Green Onions
Broccoli
Jalapenos
Tomatoes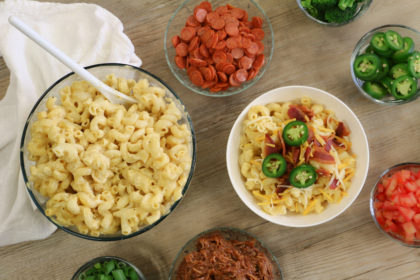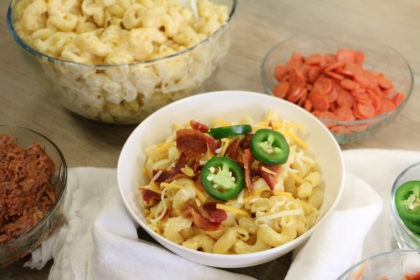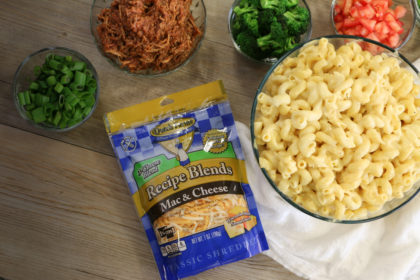 Save
Save
Save
Save
Save
Save