Recipes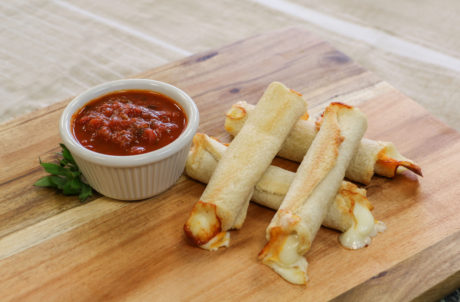 DUTCH FARMS homemade mozzarella sticks
INGREDIENTS:
1 package Dutch Farms String Cheese (Any variety will do–we used Dutch Farms "Twists")
10 slices white bread
Your favorite Marinara sauce (store bought is just fine)
Aerosol Canola or Vegetable oil spray OR melted Dutch Farms Butter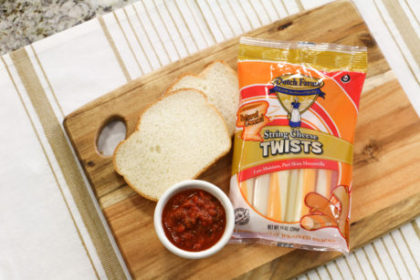 INSTRUCTIONS:
Preheat oven to 350 degrees(f)
Remove crust from 10 slices of bread, roll each piece of bread flat with a rolling pin
Unwrap 10 pieces of Dutch Farms string cheese. Roll one piece of string cheese in each piece of bread and press tightly to seal the bread around the cheese.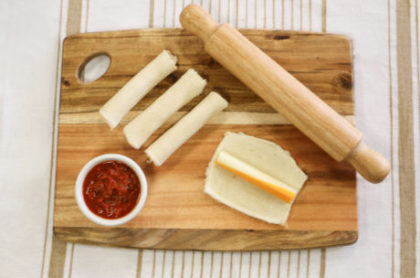 Spray the aerosol canola oil directly on the cheese rolls (liberally) OR brush with Dutch Farms melted Butter
Bake in the oven 10-12 minutes or until lightly toasted and cheese is melted.
Sprinkle with Dutch Farms Parmesan Cheese if you'd like and dunk in your favorite marinara sauce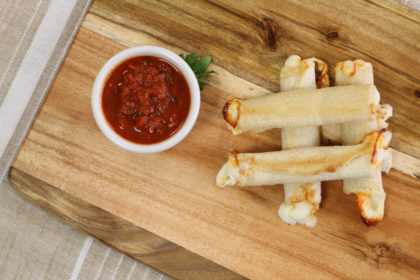 *Alternate recipe – mix it up by adding a little South of the Border flare! Swap out string cheese for Dutch Farms Pepper Jack Cheese Sticks and dunk in your favorite salsa. Ole!
Save
Save
Save