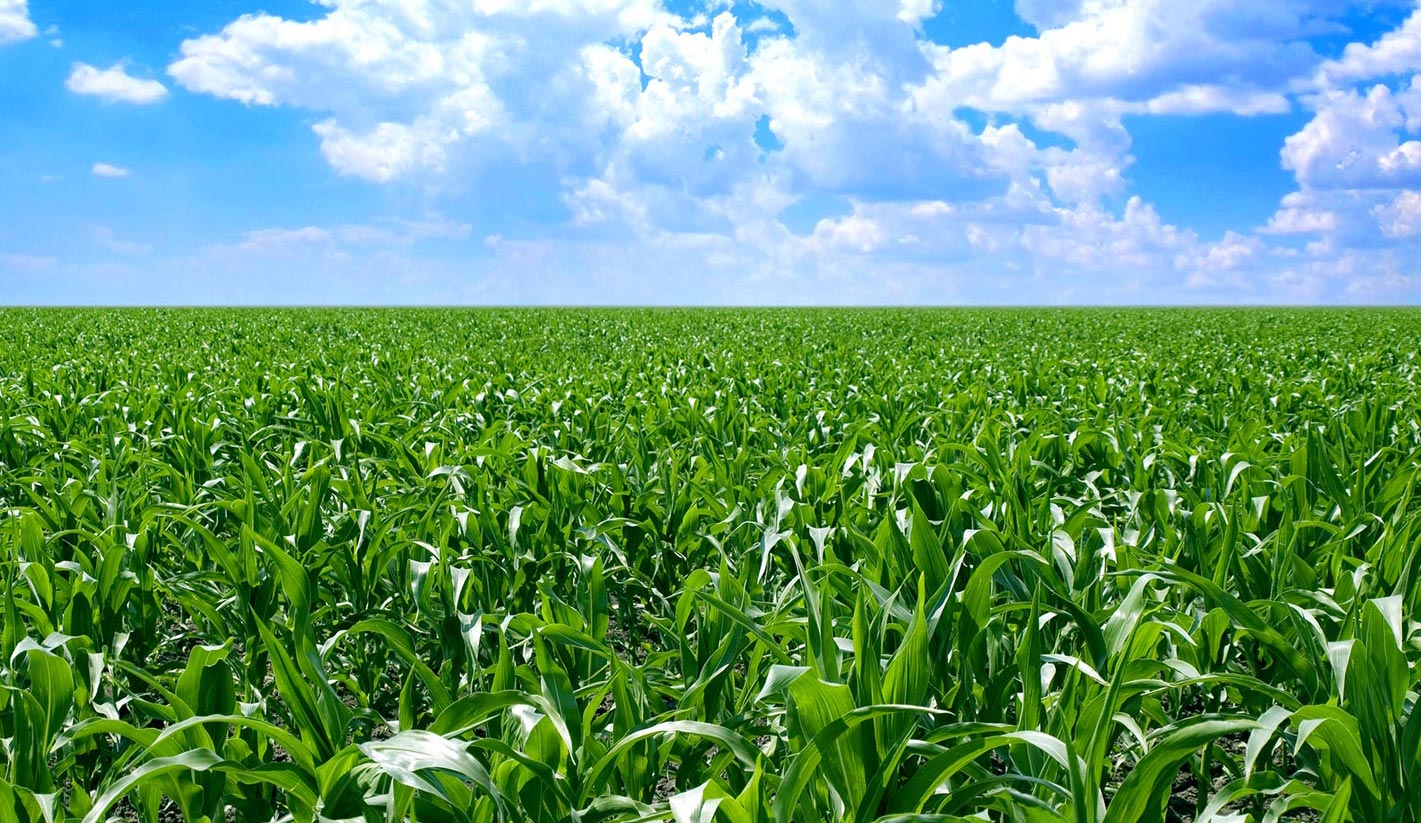 Recipes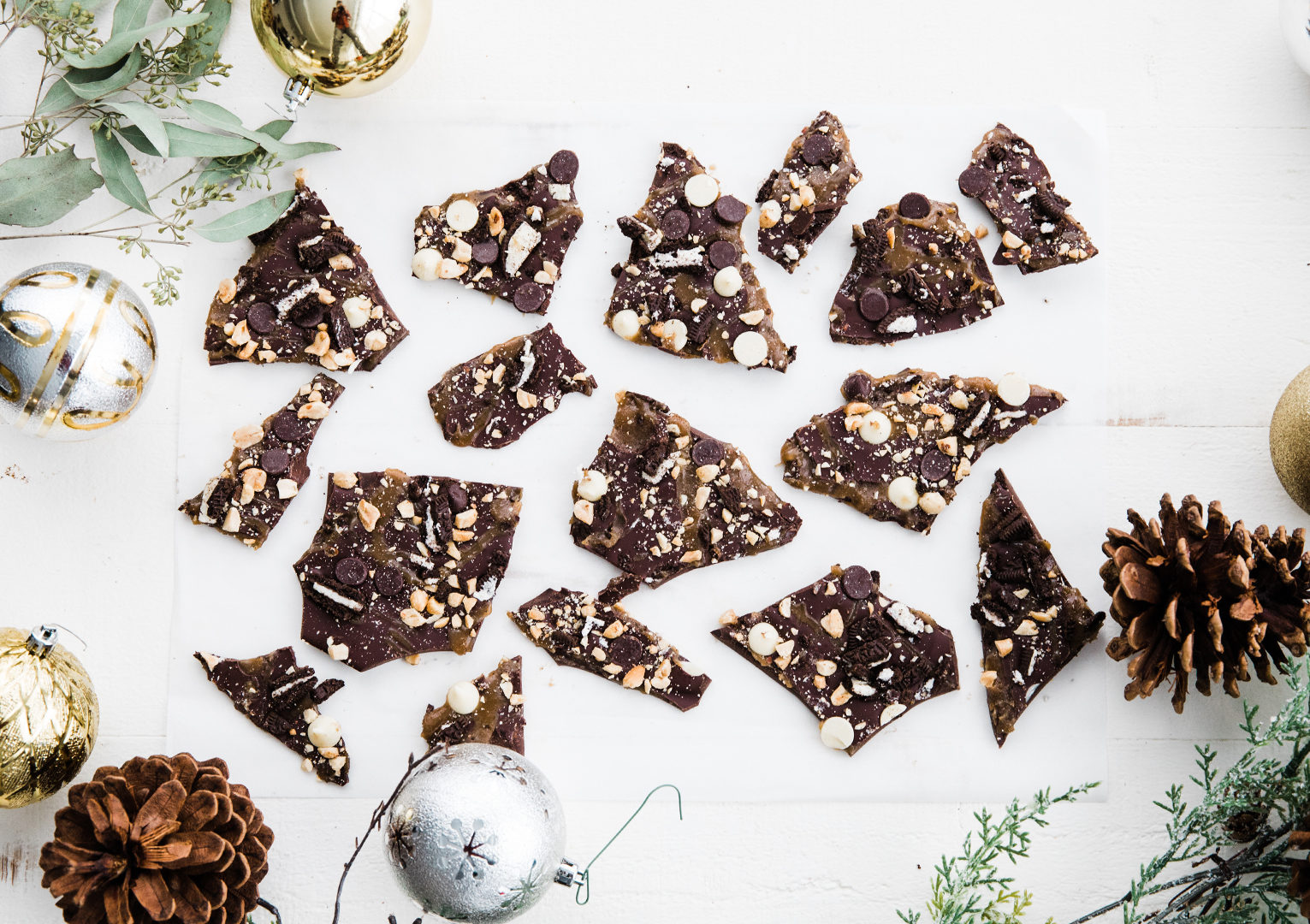 DUTCH FARMS Holiday Chocolate Bark
INGREDIENTS:
½ cup of packed light brown sugar
2 tablespoons of Dutch Farms Unsalted Butter
3 tablespoons of heavy whipping cream
1 ½ pounds of bittersweet chocolate
¼ cup of chopped peanuts
¼ cup of chocolate chips
¼ cup of white chocolate chips
½ cup of chopped cream filled chocolate cookies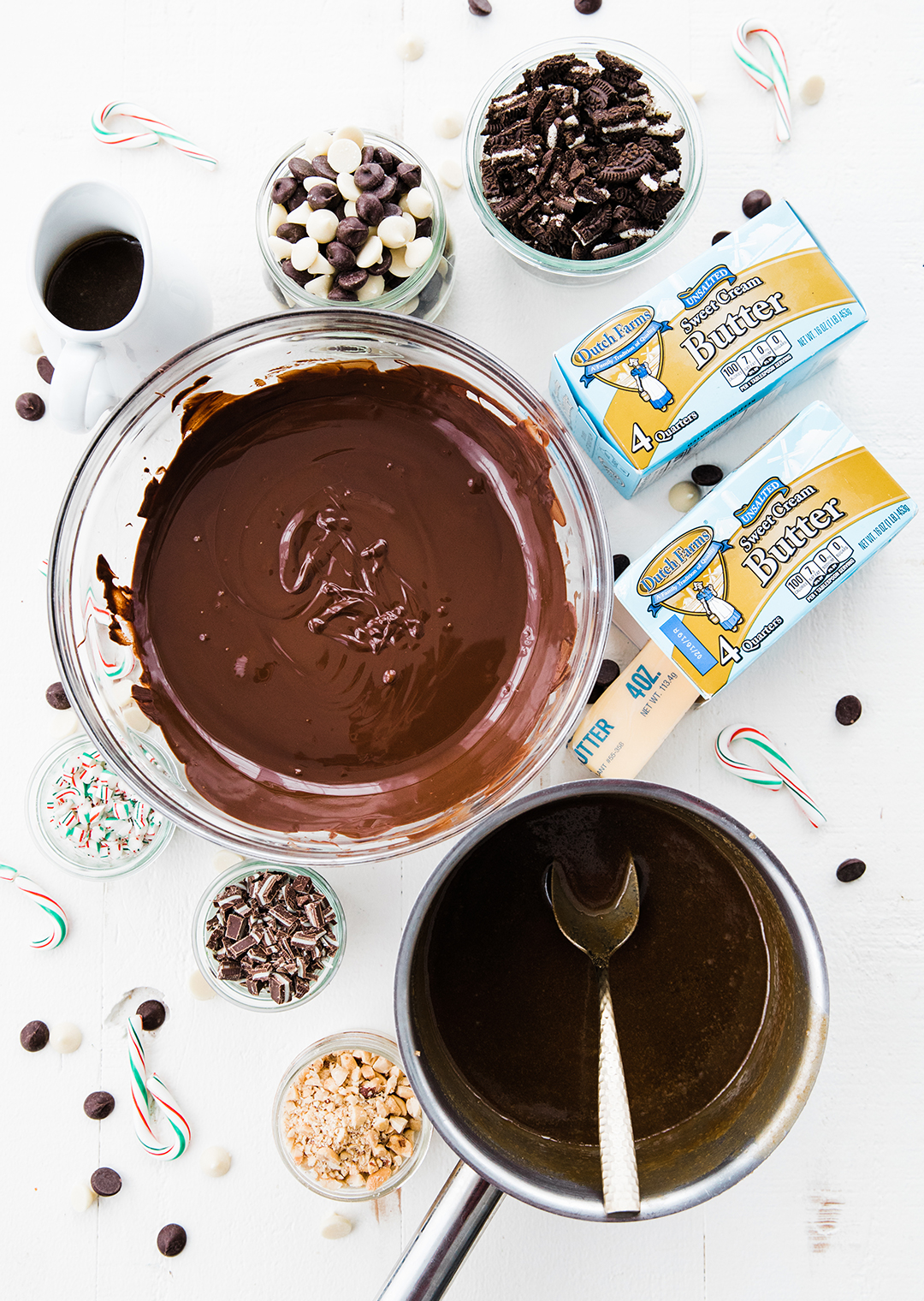 DIRECTIONS:
To make the caramel, add the brown sugar, butter and cream to a small size pot over medium heat and whisk until combined and smooth, about 4 to 5 minutes.  Set aside and keep warm.
Next, Add the chocolate to a microwave safe bowl and heat for 1 minute.  Stop and stir and return for 30 more seconds.  Stir and heat in 30 second bursts until it is melted.
Stir the chocolate until it comes down to 110° to 115° and then spread it out on a sheet tray lined with parchment paper. Drizzle on the caramel and top off with peanuts, chocolate chips and cookies.  Cool for 1 hour in the refrigerator before cutting or breaking up and serving.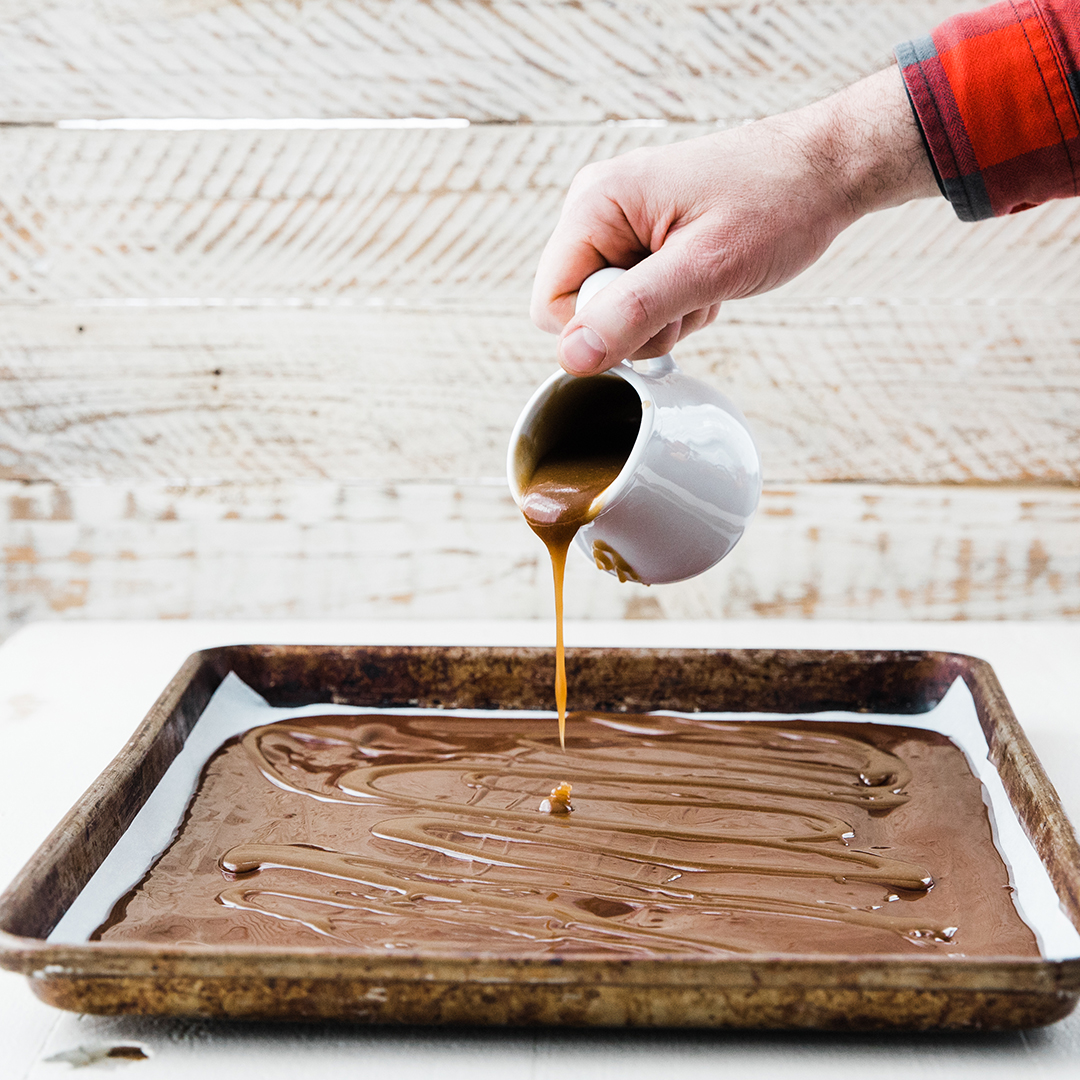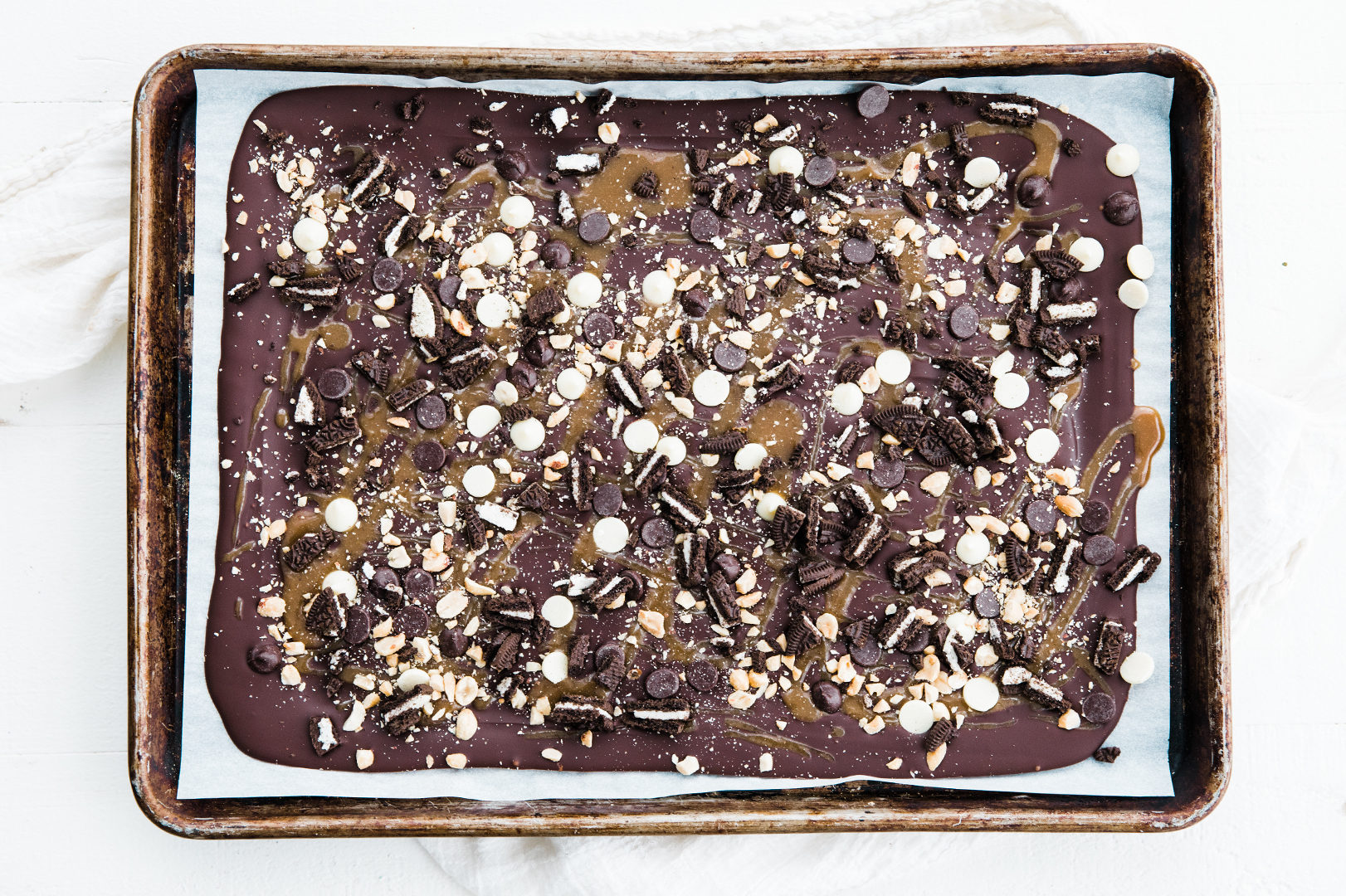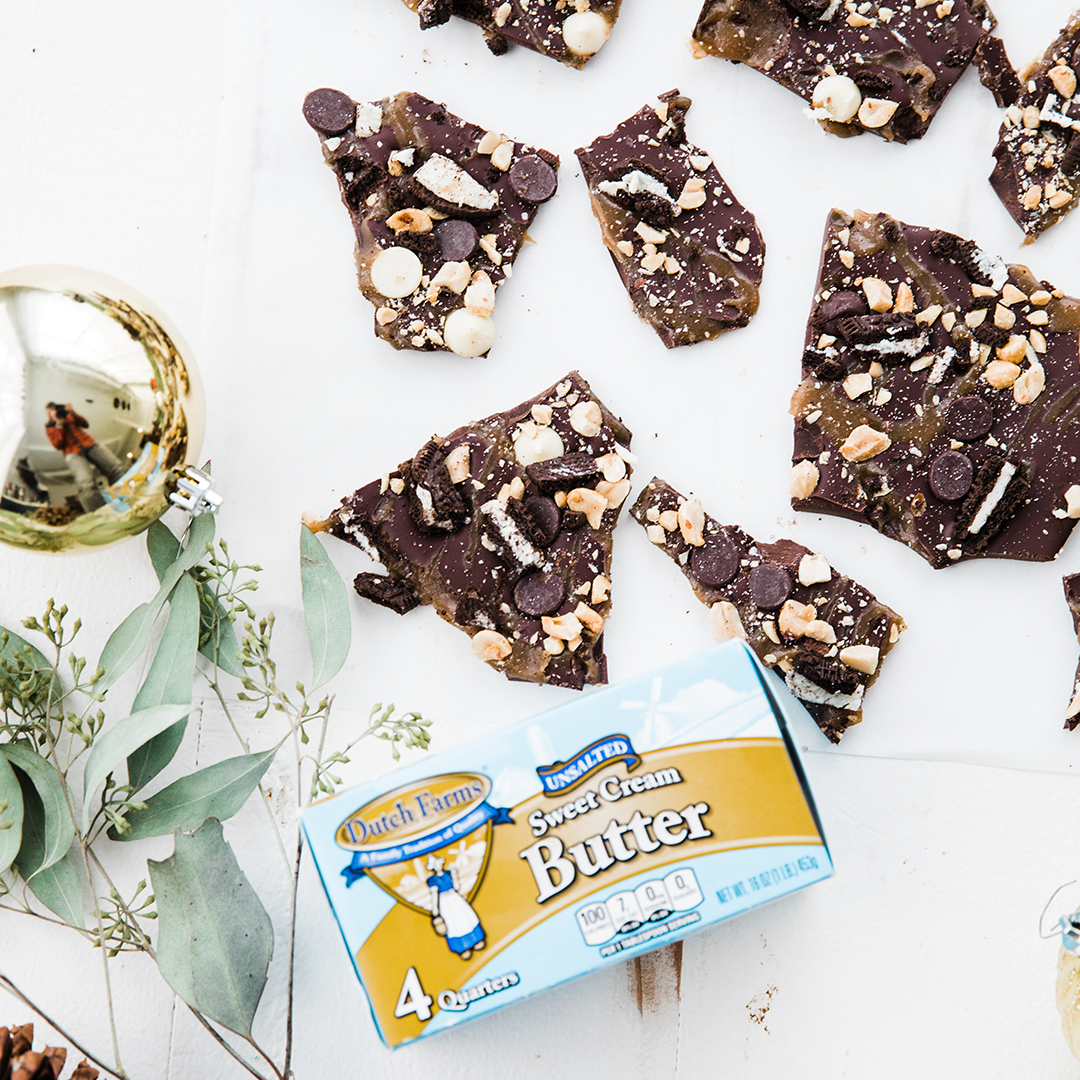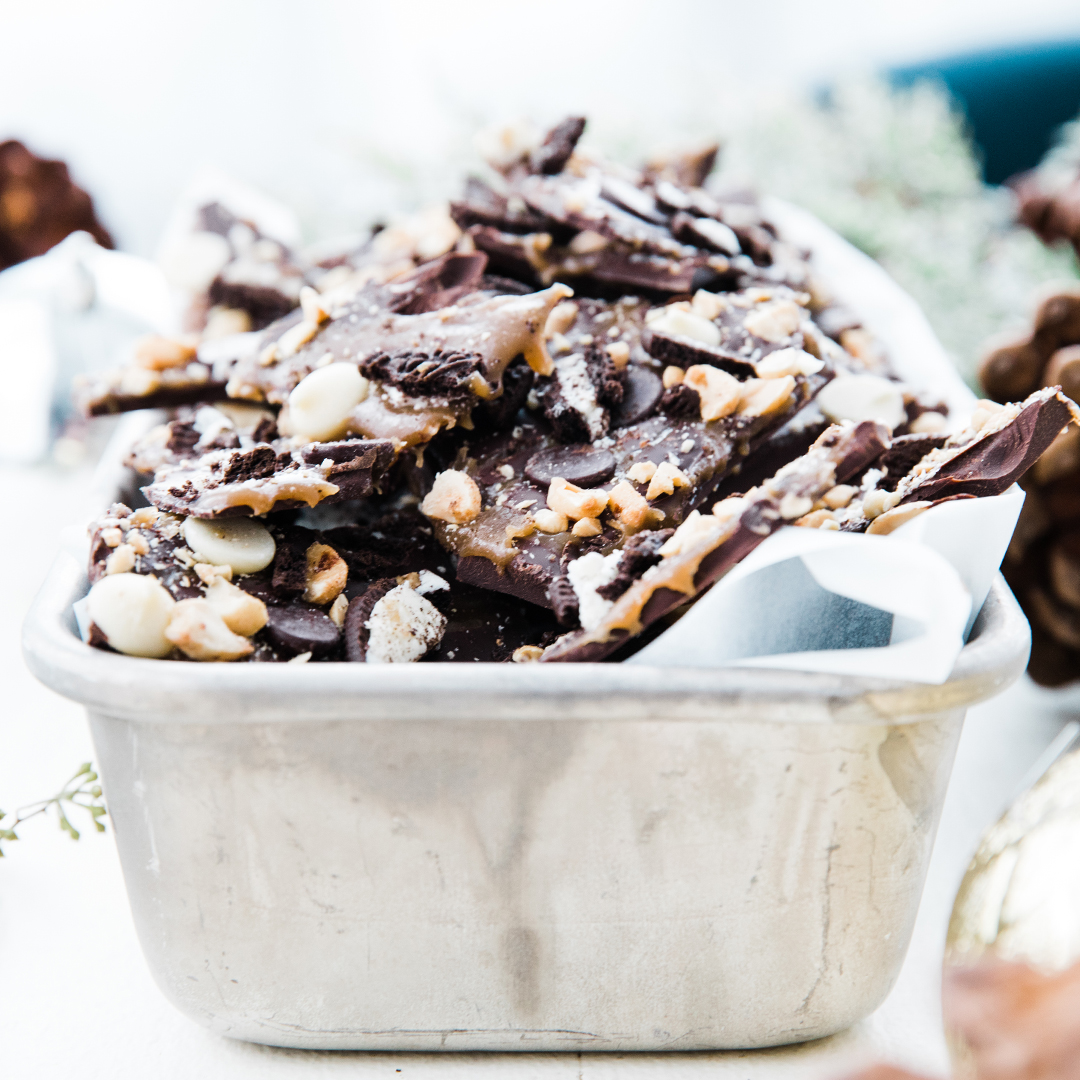 Save
Save
Save
Save
Save
Save
Save
Save