Recipes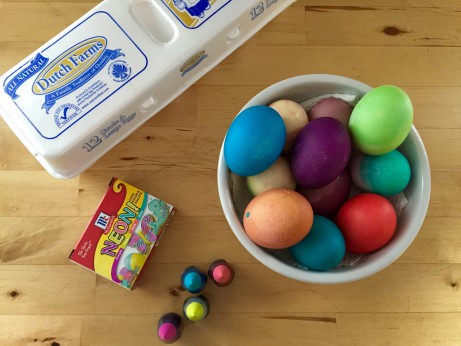 DUTCH FARMS easter eggs
TO HARD BOIL EGGS:
Place eggs in room temperature water and bring to a boil.
Once boiling, turn off heat and cover for 18 minutes.
Chill eggs in the refrigerator for at least 2 hours.
Once chilled, you may begin to dye the eggs!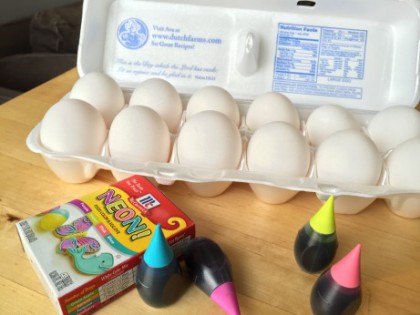 HOW TO MAKE DYE WITH FOOD COLORING:
Combine: 

Using a slotted spoon, place the eggs in the colored water for at least 3 minutes, making sure to move around often so the color is even on all sides. The longer you leave them in the dye mixture, the darker they will turn out.