Recipes

DUTCH FARMS Coconut Bundt Cake
CAKE INGREDIENTS:
1½ cup Dutch Farms Butter, softened
2 cups sugar
4 large Dutch Farms Eggs
1 cup Dutch Farms Sour Cream
½ tsp baking powder
1 ½ tsp coconut extract
1 ¾ cup flour
2 cups shredded coconut
GLAZE INGREDIENTS:
1 cup powdered sugar
¼ cup heavy cream
1 tsp coconut extract
½ cup shredded coconut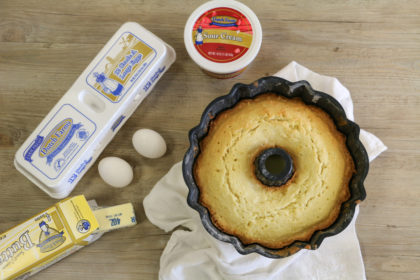 DIRECTIONS:
Preheat oven to 325 degrees
Grease and flour bundt pan.
In a medium bowl, mix flour and shredded coconut.
In a large bowl, cream butter and sugar together. Add eggs in and mix until light and fluffy.
Add sour cream, baking powder, and coconut extract. Mix well.
Then add half of the dry flour mixture to wet ingredients, mix well. Add remaining dry mixture and mix until combined.
Let batter rest for 5 minutes.
Pour into bundt pan, and spread to even layer. Bake for 60-70 minutes or until toothpick comes out clean. Cool 25-30 minutes. Invert onto serving plate.
Mix glaze ingredients together, excluding coconut. Pour on top of cake and allow glaze to drizzle down the sides. Sprinkle with shredded coconut.
Recipe adapted from
5boysbaker.com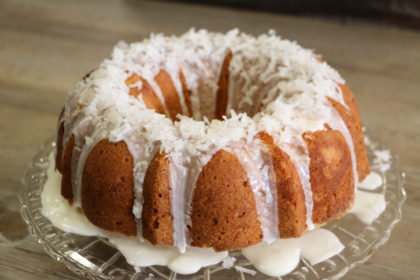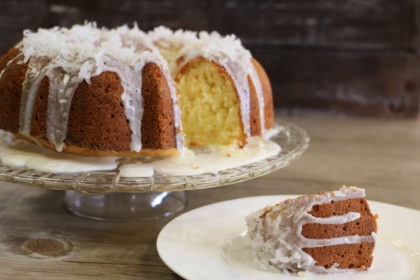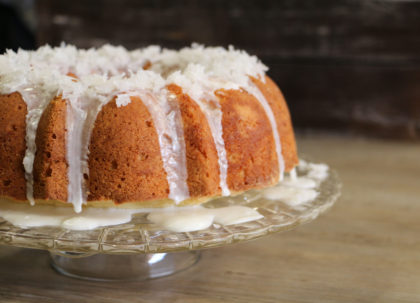 Save
Save
Save
Save
Save
Save
Save
Save
Save
Save