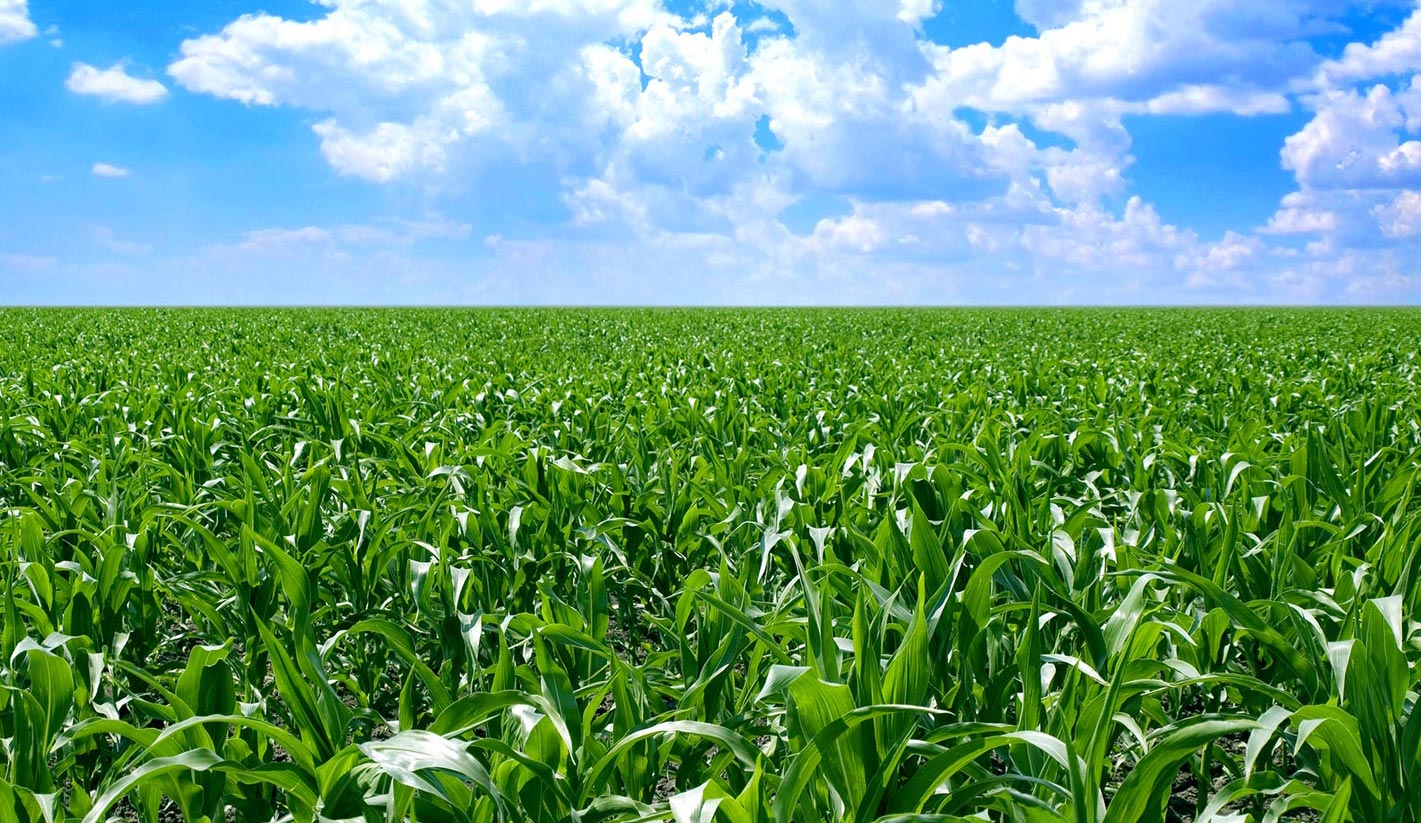 Recipes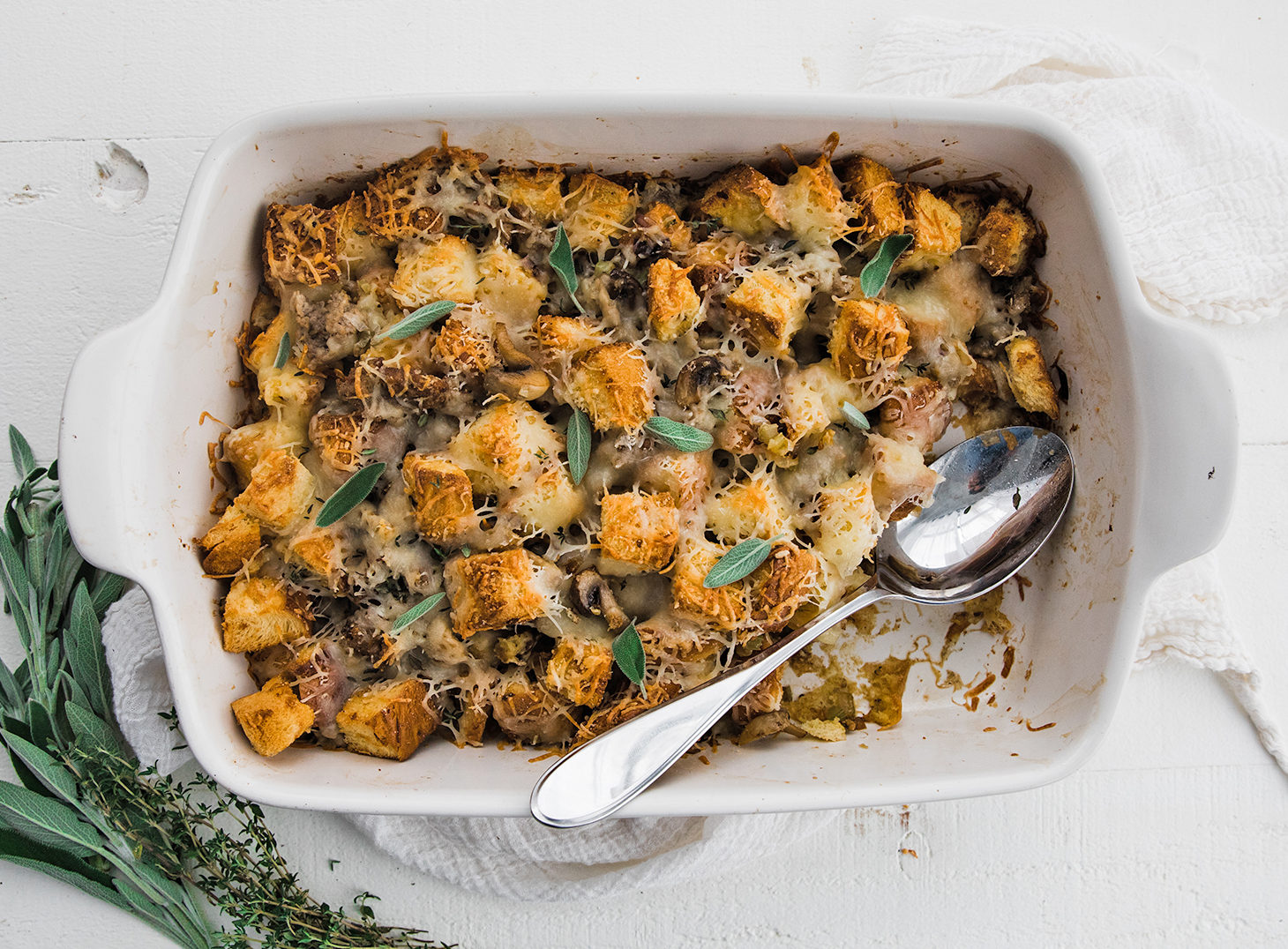 DUTCH FARMS Cheesy Brioche and Sausage Stuffing
INGREDIENTS:
1 pound of loose mild Italian sausage
1 9×5 brioche loaf cut into 1" pieces
2 tablespoons of unsalted Dutch Farms Butter
1 cup each sliced button and cremini mushrooms
3 sliced leeks
2 finely minced cloves of garlic
2 small diced stalks of celery
3 Dutch Farm eggs
½ cup of chicken stock
1 cup of Dutch Farms shredded Italian Cheese
½ cup of Dutch Farms shredded Parmesan Cheese
fresh sage and thyme for garnish
salt and pepper to taste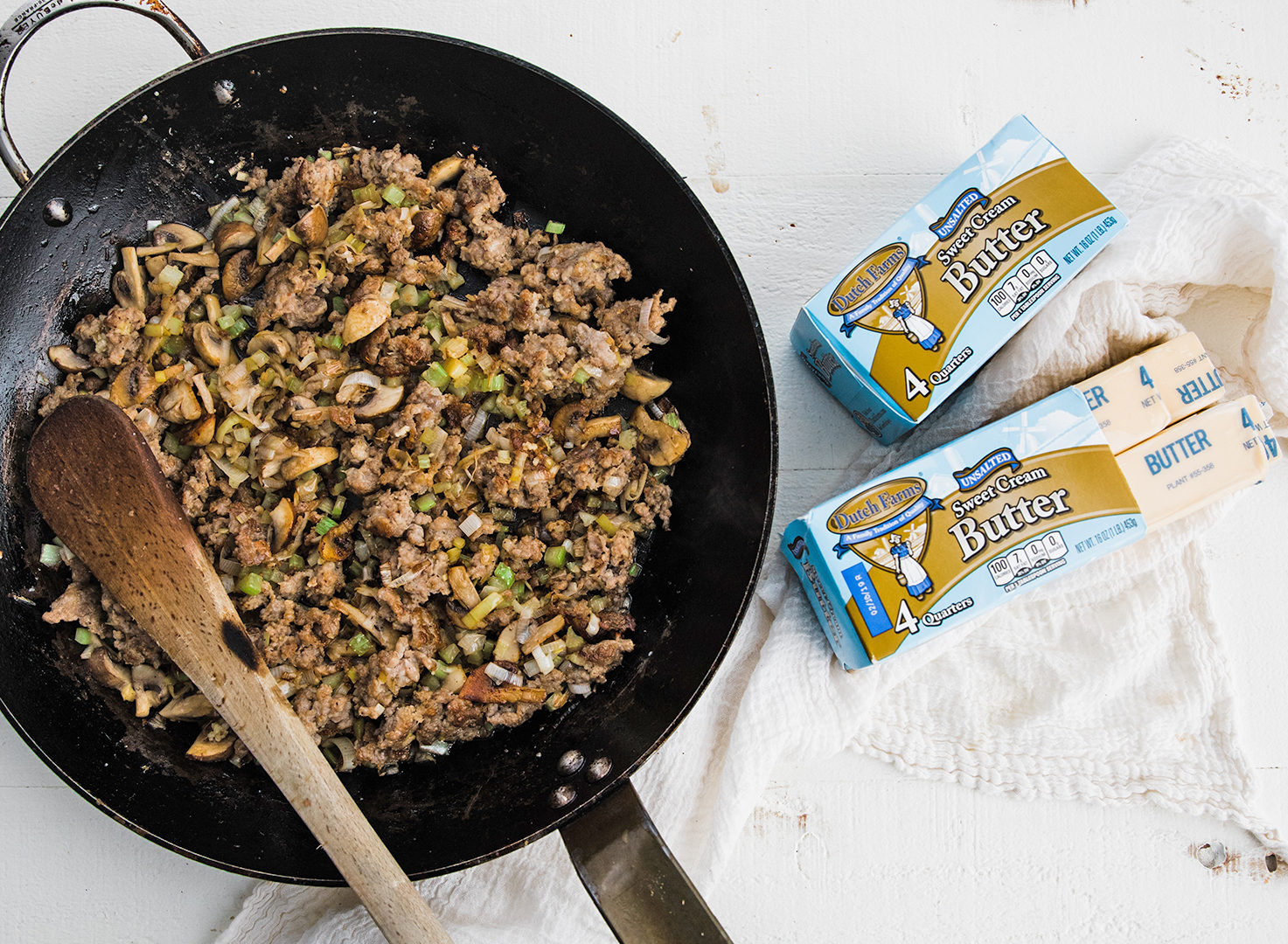 DIRECTIONS:
Preheat the oven to 350°.
Add the cubed bread to a sheet tray lined with parchment paper and cook for 10 to 12 minutes or until browned and slightly crunchy. Set aside.
In a large frying pan over medium high heat add in the sausage and cook until browned and cooked through. Set aside.
Add the butter to the pan and once melted add in the mushrooms, leeks, garlic and celery and cook for 6 to 8 minutes over medium heat.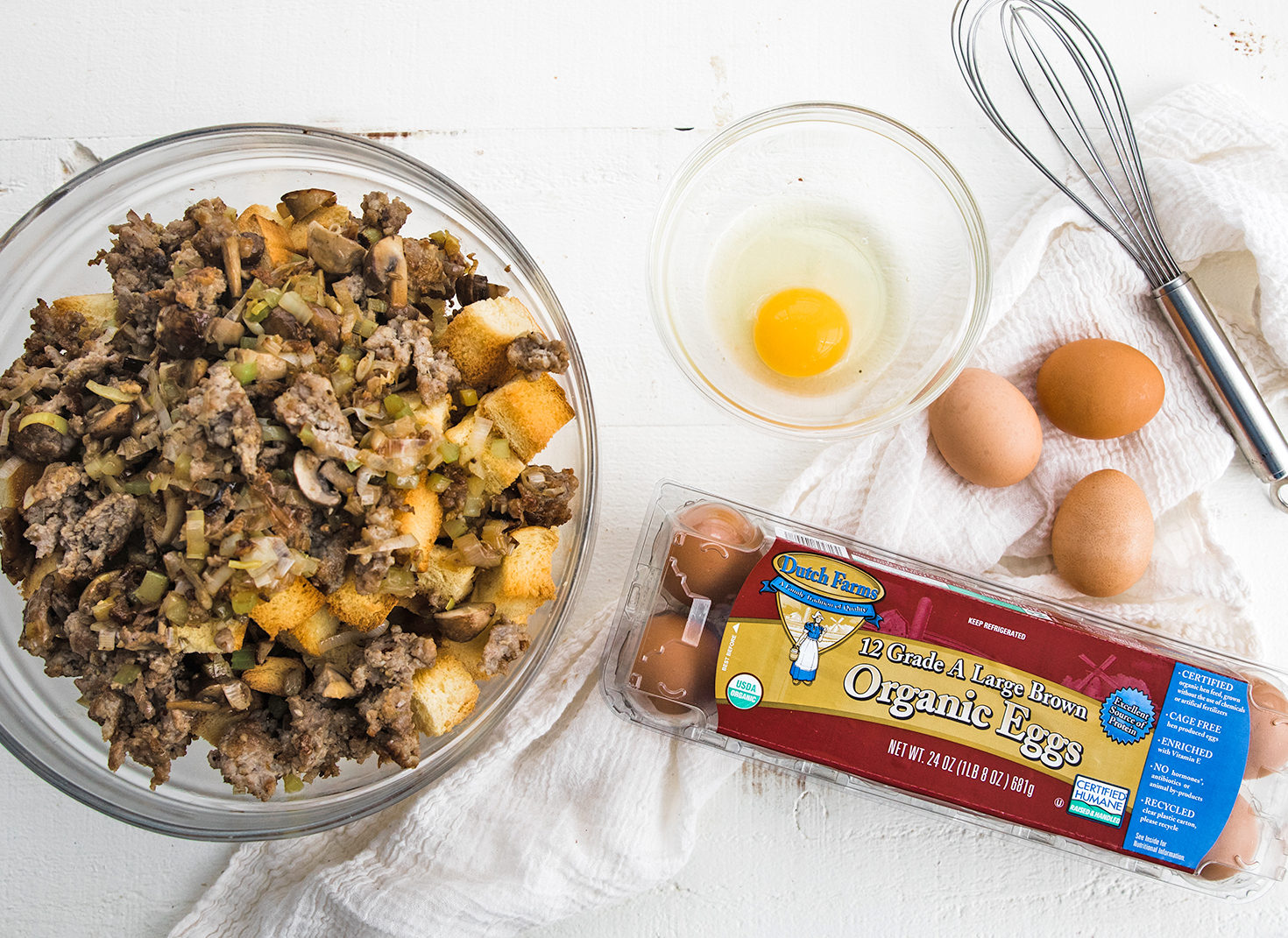 Next transfer the cooked mushroom mixture to a large bowl along with the toasted brioche bread.
In a separate small bowl whisk together the eggs and chicken stock and pour it over the brioche-mushroom mixture. Season with salt and pepper and toss completely until coated.
Transfer the mixture to a 13×9 basking casserole dish and then sprinkle on the cheeses.
Bake in the oven for 25 to 30 minutes or until the cheese is melted and lightly browned.
Garnish with herbs and serve.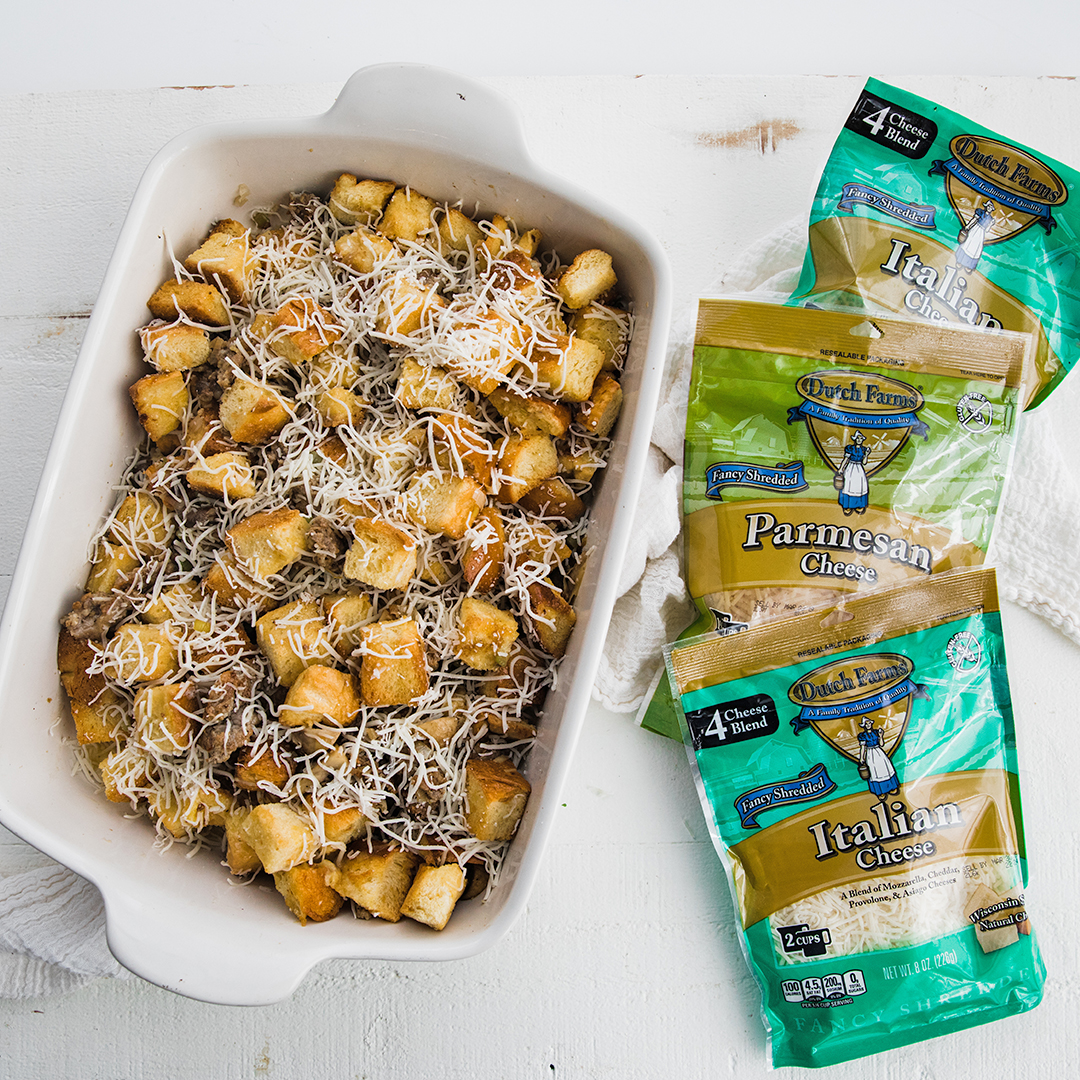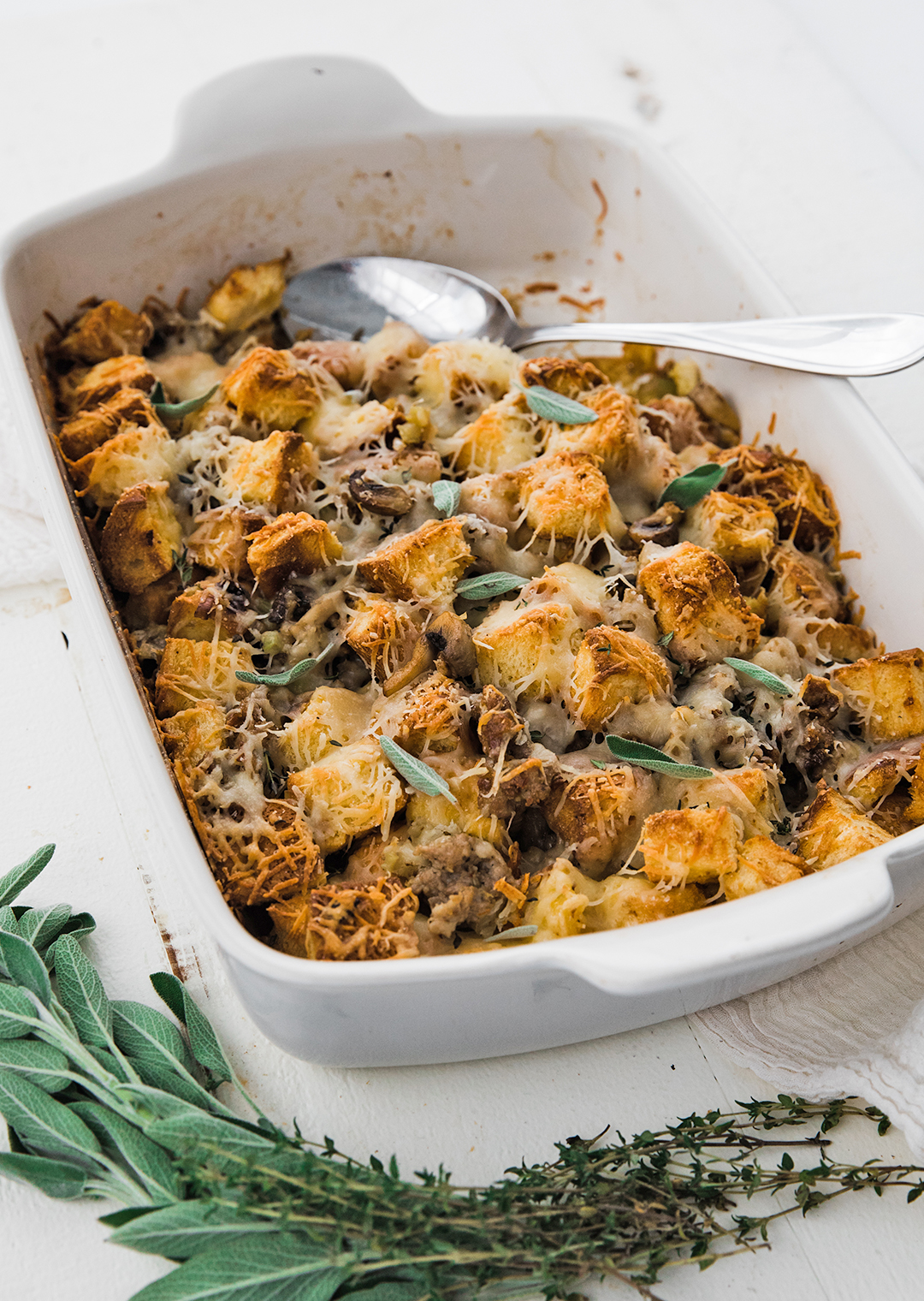 Save
Save
Save
Save
Save
Save
Save
Save