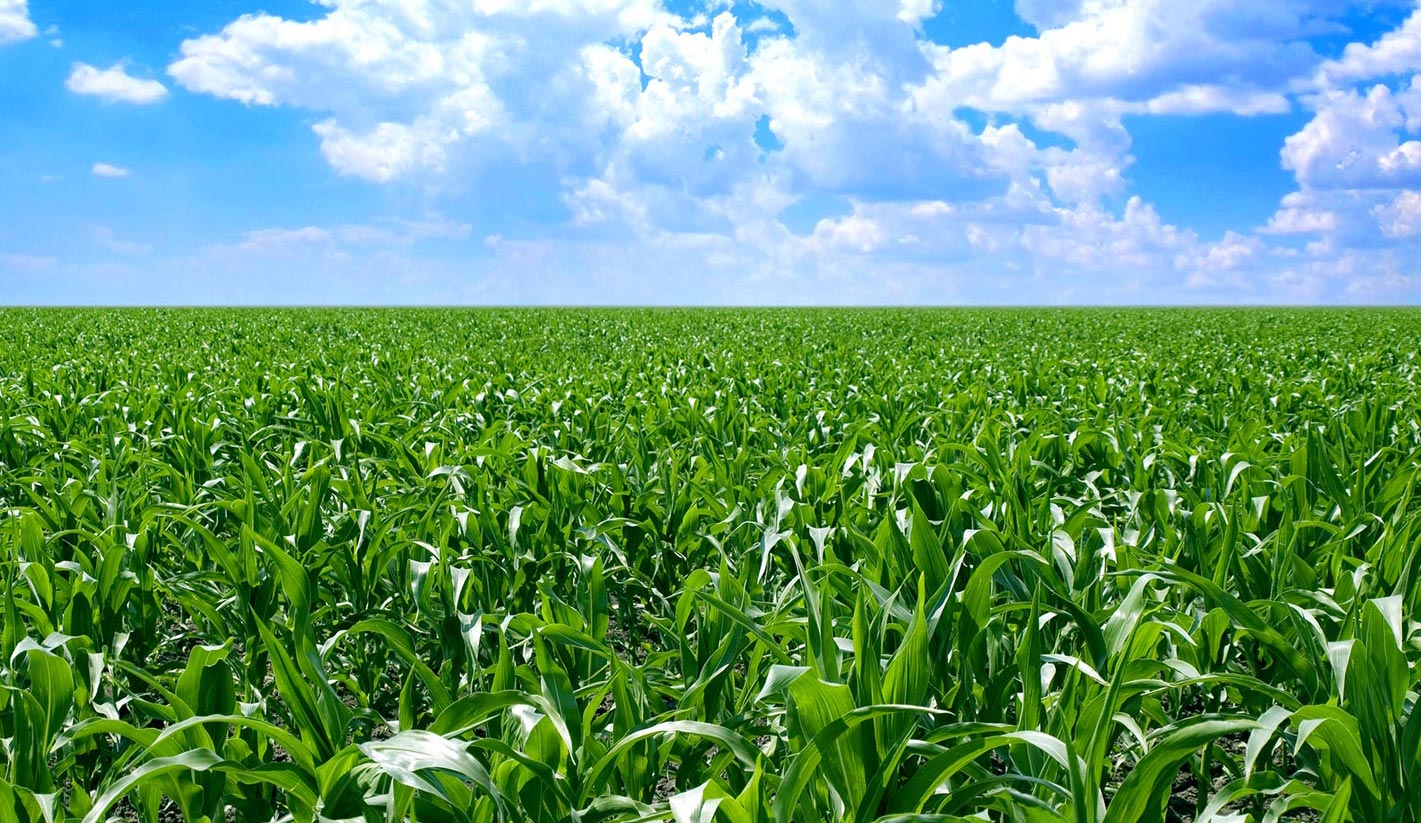 Recipes

DUTCH FARMS CHEDDAR SCALLION BISCUIT BREAKFAST SANDWICH
Serves 8

INGREDIENTS:
3 cups all-purpose flour
1 ½ tablespoons baking powder
1 teaspoon salt
1 tablespoon sugar
1 stick cold shredded Dutch Farms Unsalted Butter
½ cup sliced green onions
1 cup shredded Dutch Farms Cheddar Cheese
2 large Dutch Farms Eggs
¾ cup whole milk
8 fried eggs
8 strips crisp cooked Dutch Farms Bacon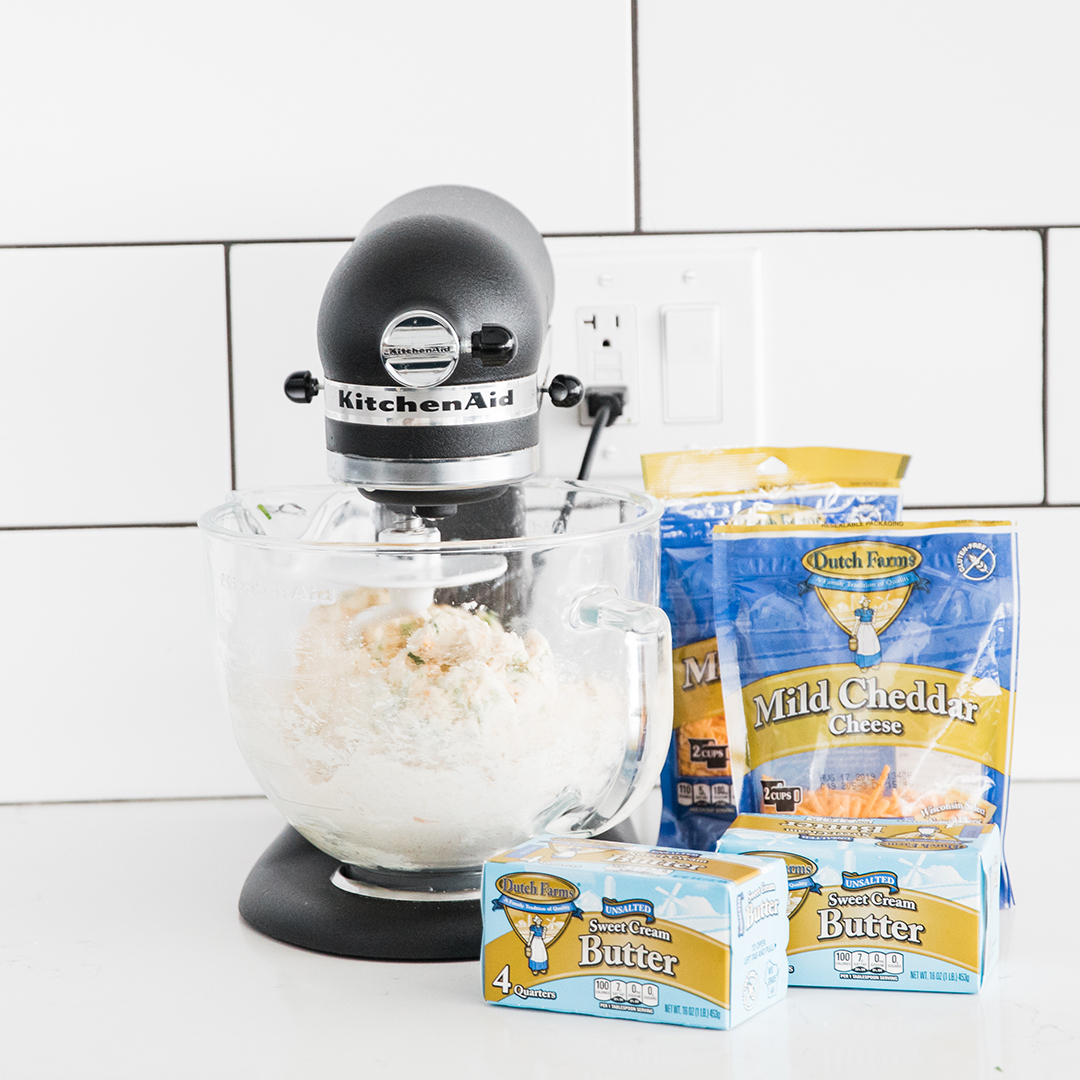 DIRECTIONS:
Preheat the oven to 400°.
Place the flour, baking powder, salt, sugar, butter, green onions and cheese into a stand mixer with the hook attachment and mix on low speed just until combined.
In a medium size separate bowl whisk together the eggs and milk and pour it into the stand mixer bowl on low speed and mix until combined and a dough is formed.
Transfer the dough to a clean surface dusted with flour and roll out the dough until it is about 1" to 1 ½" thick. Using a circle cookie cutter, make 8 round biscuits.
Note: You may need to re roll the dough to get to 8 total biscuits. Biscuit dough is great for reworking.
Place the biscuits on a sheet tray lined with parchment paper or next to each other in a 10" cast iron skillet and bake for 15 minutes or until lightly browned and cooked throughout.
To assemble, slice the biscuits in half with fried egg and bacon in between the biscuits to make a breakfast sandwich. Repeat until all ingredients are used.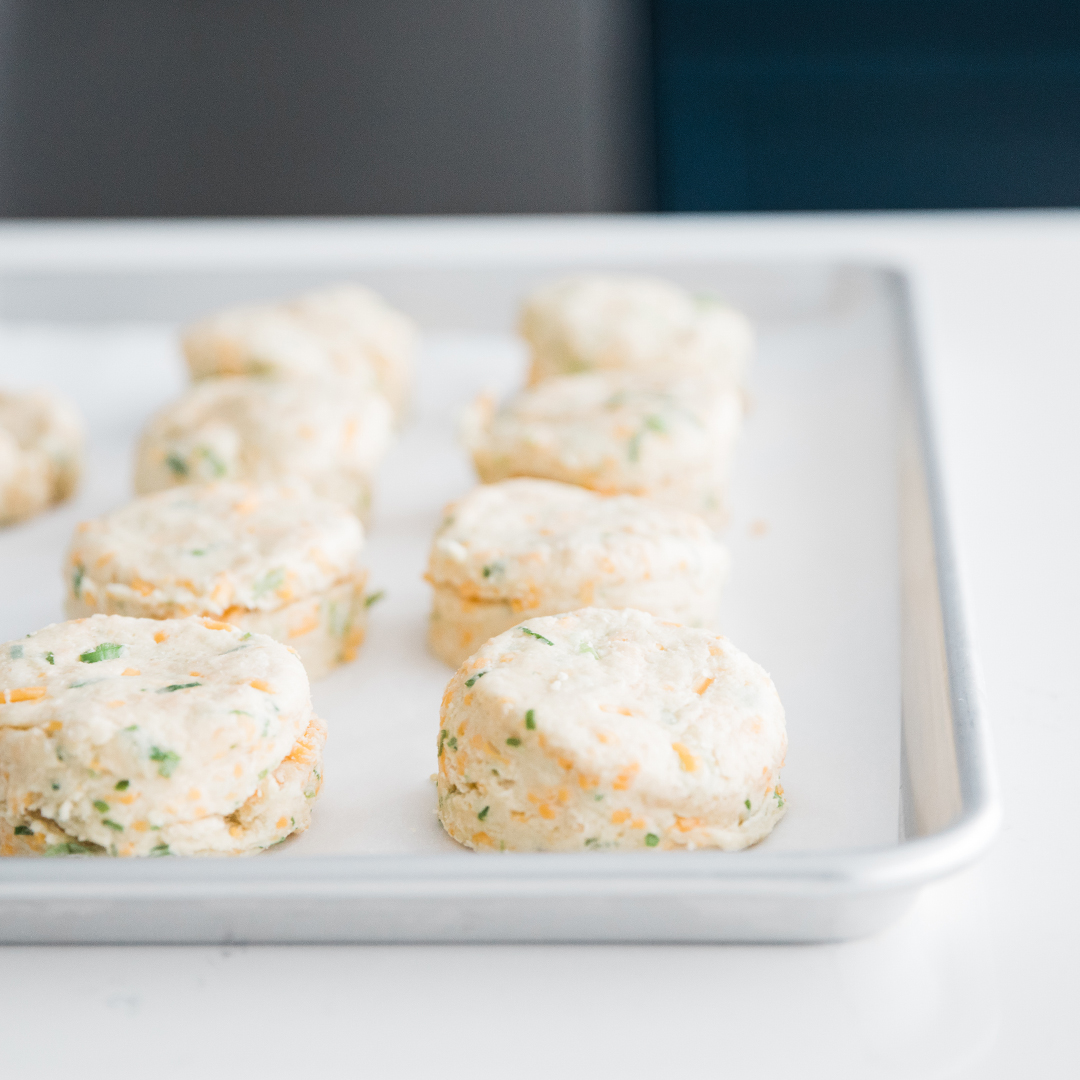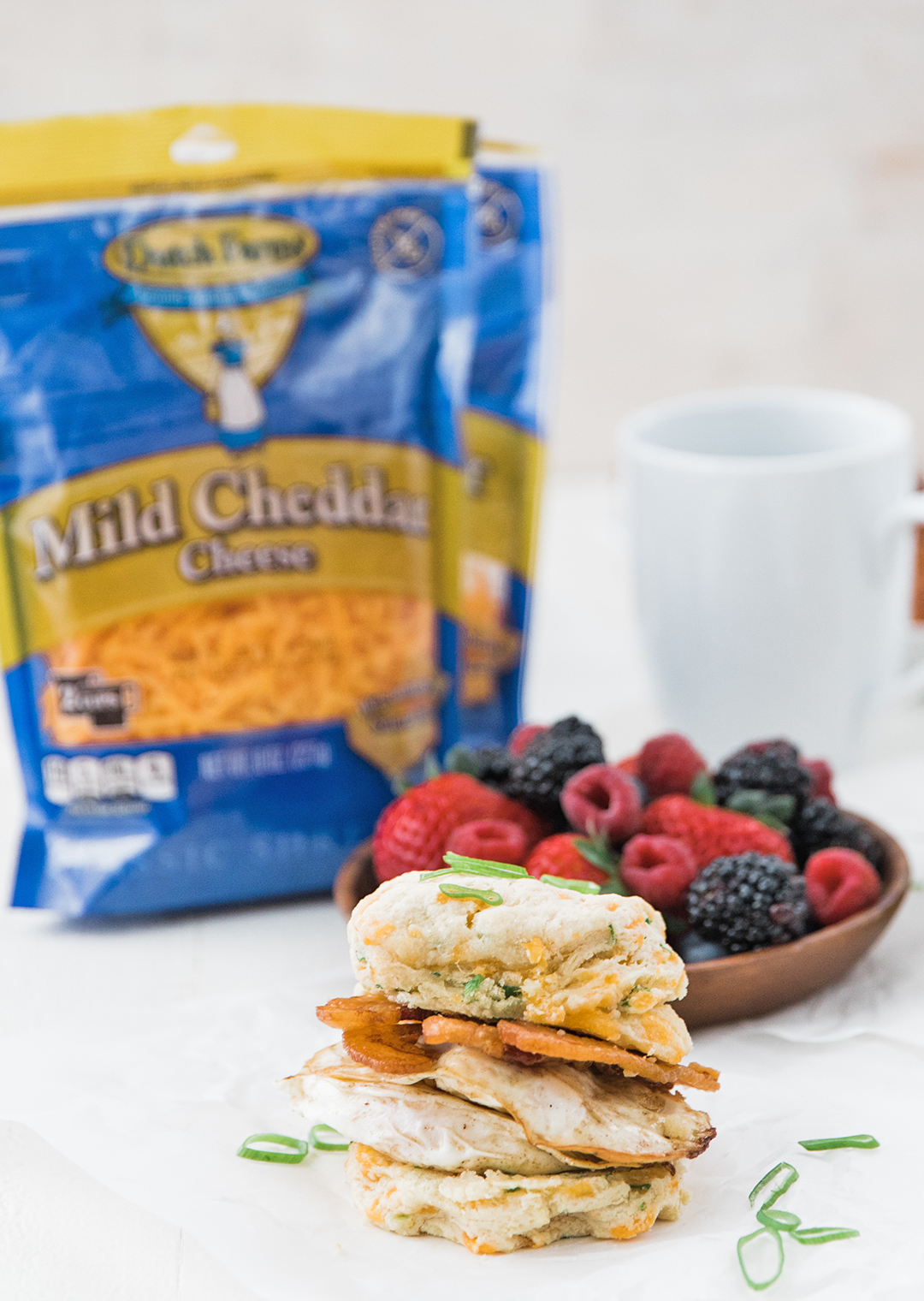 Save
Save
Save
Save
Save
Save
Save
Save
Save
Save
Save