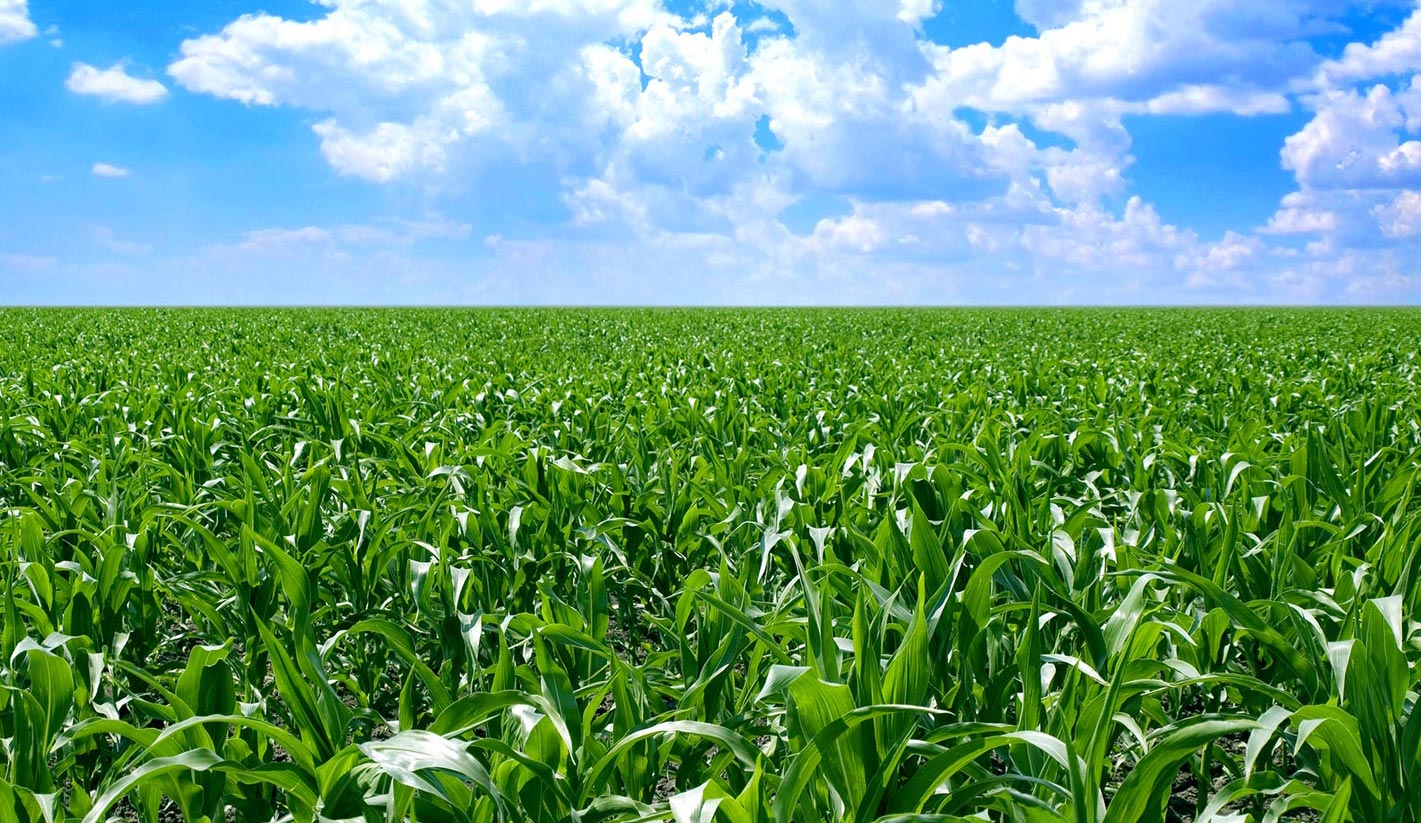 Recipes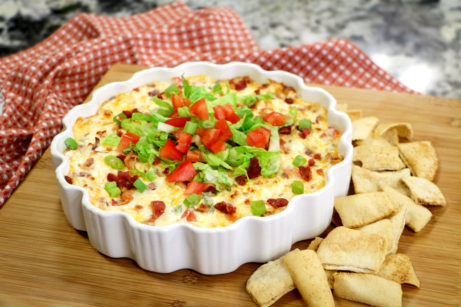 DUTCH FARMS BAKED BLT DIP
INGREDIENTS:
1 pound Dutch Farms Bacon
8oz Dutch Farms Cream Cheese softened
1 cup Dutch Farms Sour Cream
2 cups Dutch Farms Shredded Mild Cheddar Cheese
1 cup mayonnaise
1 tomato, seeded and diced
1/3 cup chopped green onions
½ cup shredded lettuce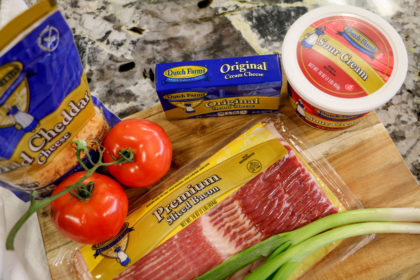 DIRECTIONS:
Preheat oven to 350 degrees
Use your preferred method to cook bacon until crispy and then crumble
Set aside all shredded lettuce, 1 tbs bacon, 1tbs green onions and 1 tbs diced tomatoes to use for garnish.
In a large bowl, combine softened cream cheese, sour cream, and mayonnaise.
Stir in crumbled bacon, cheddar cheese, green onions and diced tomato.
Pour into baking dish and bake for 20 minutes until bubbling and golden on top.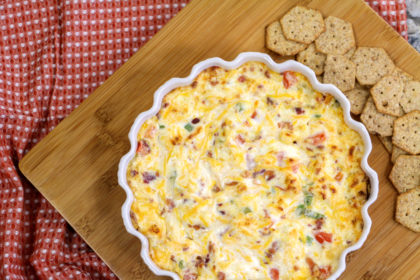 Garnish with lettuce, remaining bacon, green onions, and tomato.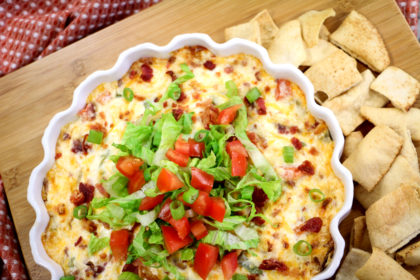 Serve with pita chips, crackers, or corn chips.
Enjoy!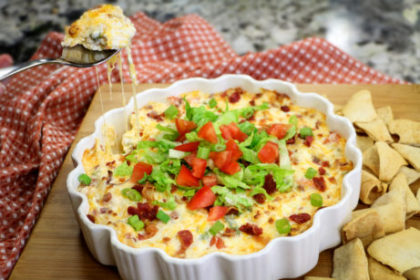 Save
Save
Save
Save
Save
Save
Save