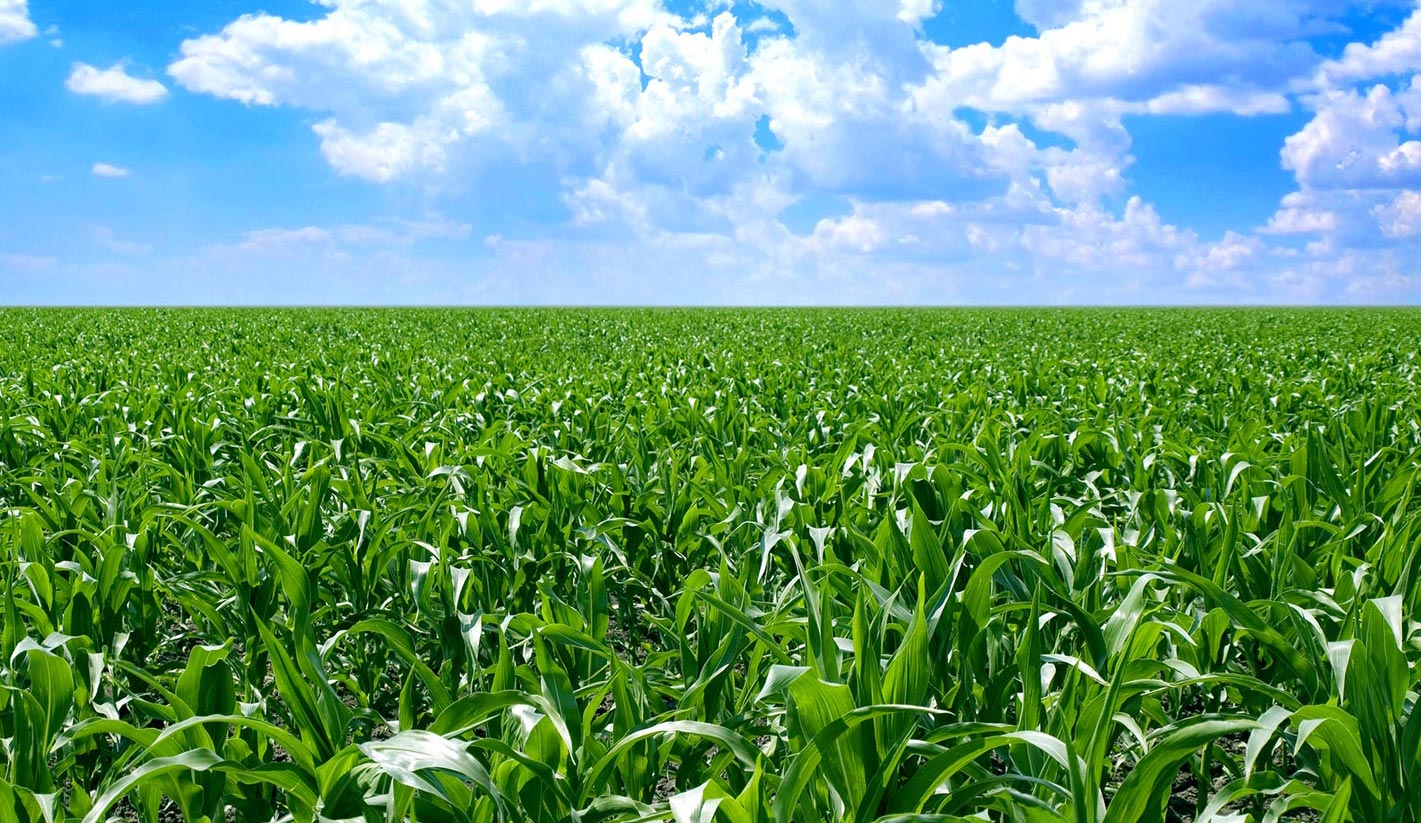 Recipes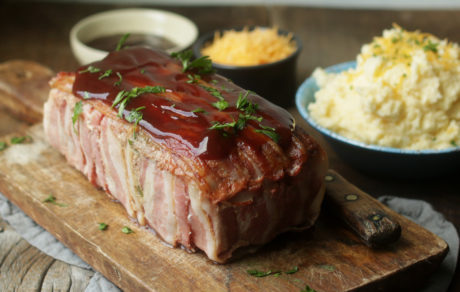 DUTCH FARMS Bacon Wrapped
sweet glazed meatloaf &
cheddar mashed potatoes
Serves 6

MEATLOAF INGREDIENTS:
1 package of Dutch Farms Bacon
2 pounds of ground beef
1 seeded and small diced green pepper
1 seeds and small diced red pepper
1 small, small diced yellow onion
3 eggs
½ loaf of French bread soaked in water and then squeezed out
1 tablespoons of Worcestershire sauce
1 teaspoon of Tabasco sauce
½ cup of ketchup
¼ cup of soy sauce
¼ cup of light brown sugar
salt and pepper to taste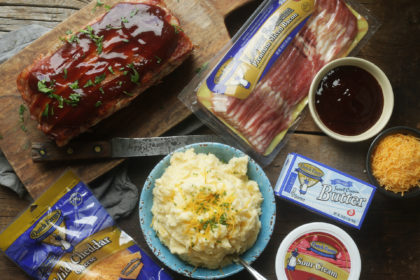 POTATO INGREDIENTS:
3 pounds of peeled and roughly chopped Idaho potatoes
1 cup of Dutch Farms Shredded Cheddar Cheese
½ cup of Dutch Farms Sour Cream
4 ounces of Dutch Farms Unsalted Butter
Salt and pepper to taste
INSTRUCTIONS:
Preheat the oven to 400°.
Line a bread loaf pan with the bacon making sure that a few inches are hanging over the side.
Next in a large bowl combine the ground beef, peppers, onions, eggs, the French bread, Worcestershire sauce, Tabasco sauce, salt and pepper until it's completely mixed together.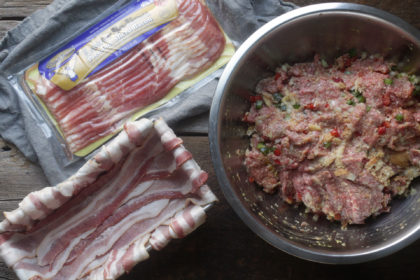 Transfer the meatloaf to the loaf pan and mold to fit.
Wrap the bacon hanging over the side over top of the ground meat mixture and bake in the oven for 45 to 50 minutes or until the meatloaf is cooked through and the bacon on top is crispy.
Glaze: In a small bowl whisk together the ketchup, soy sauce, and brown sugar until combined.
Once the meatloaf is done glaze the top with the sweet soy glaze.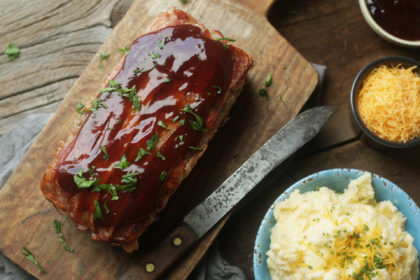 Potatoes: Add the potatoes to a large pot of boiling salted water and cook until they are tender and soft in the middle.
Strain the potatoes and mash them using a hand masher along with the cheese, sour cream, butter and salt and pepper until smooth. Serve with the meat loaf.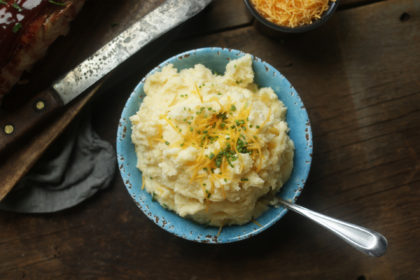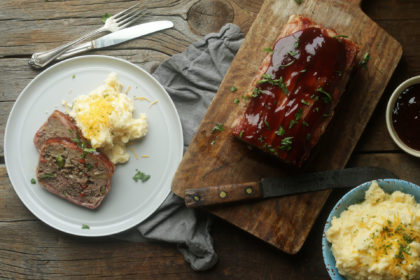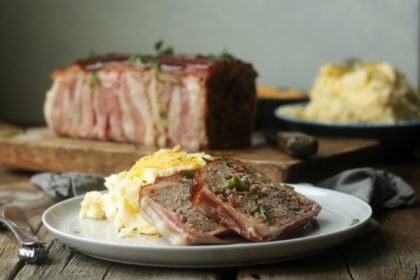 Save
Save
Save
Save
Save
Save