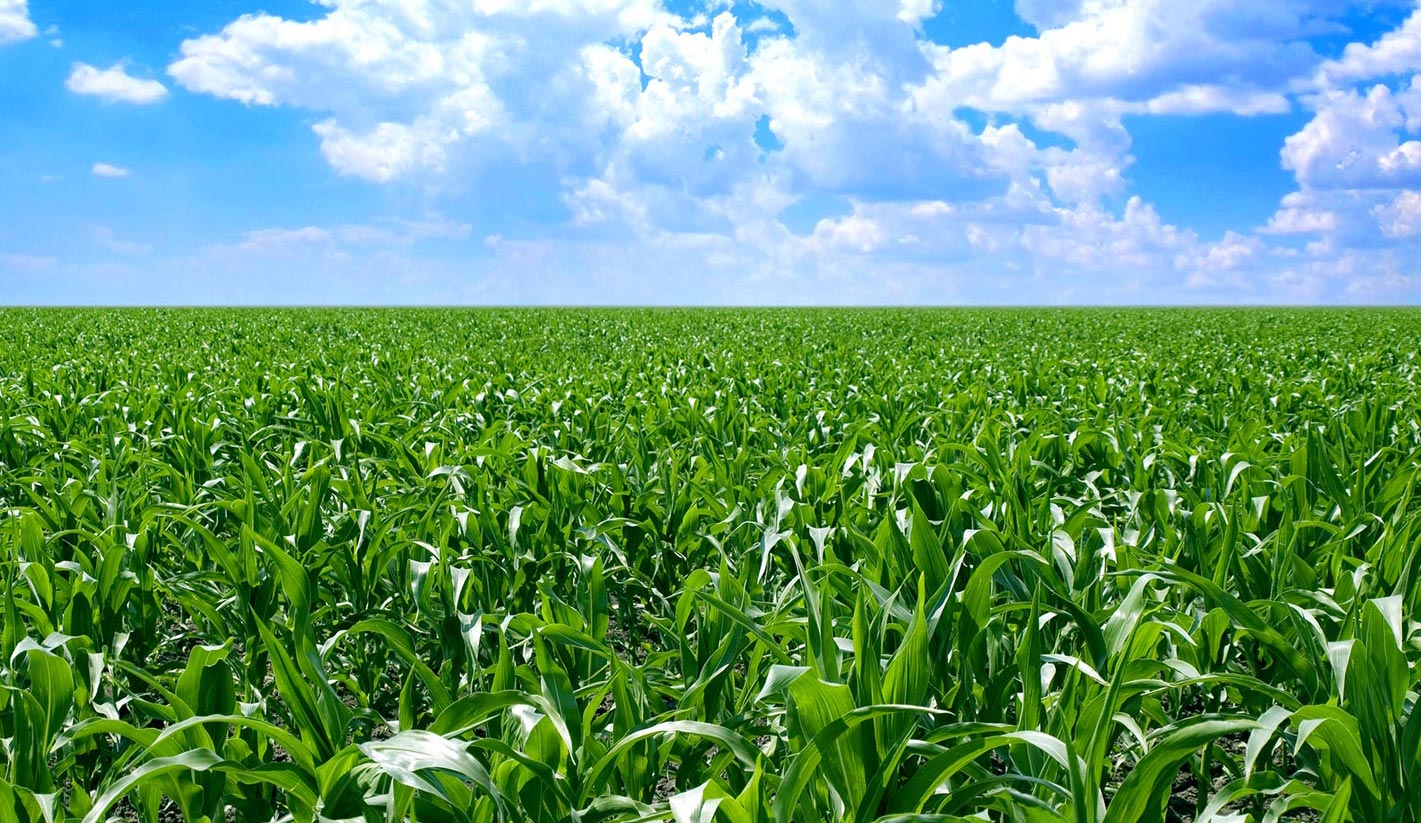 Recipes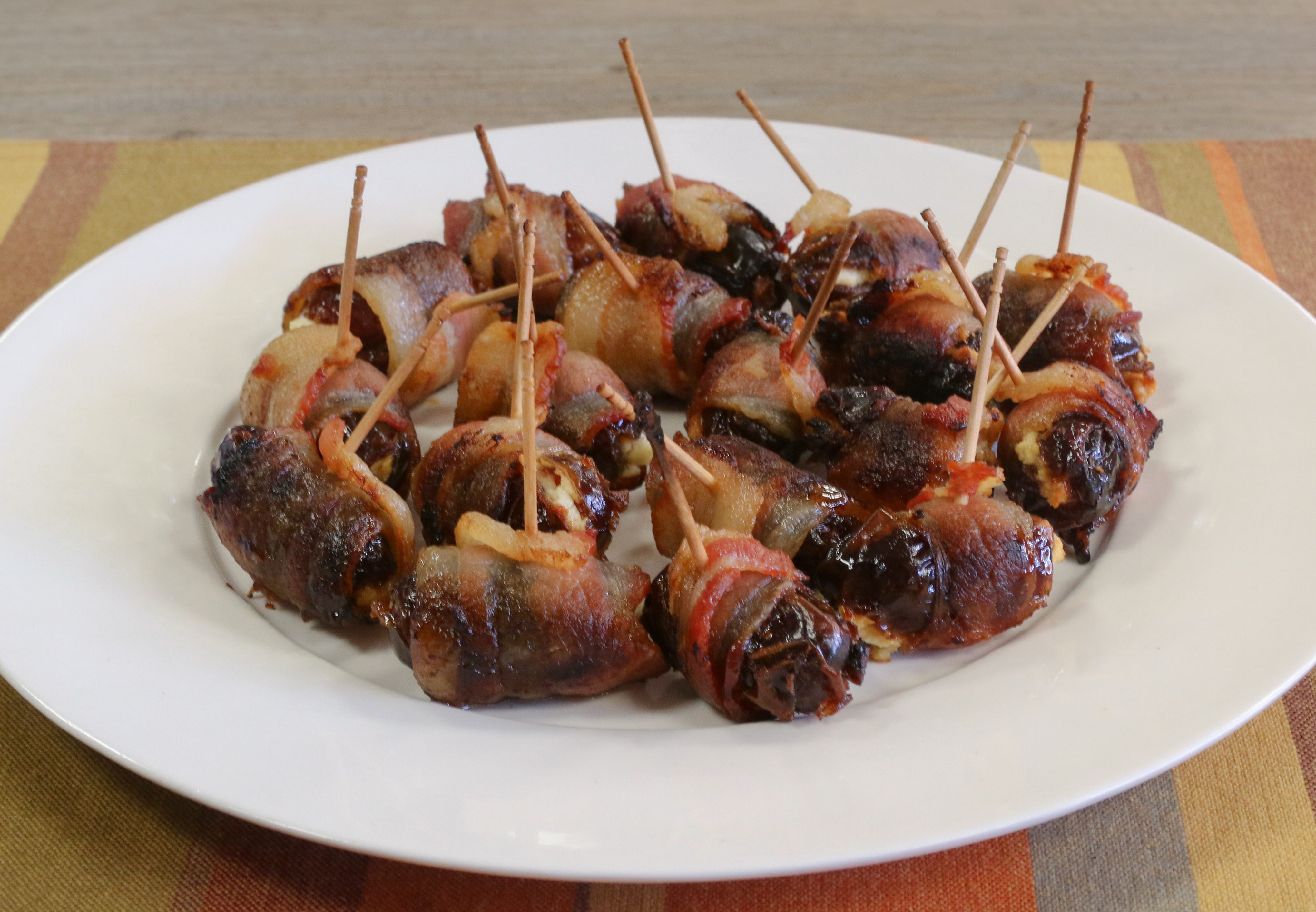 DUTCH FARMS Bacon Wrapped Dates With Goat Cheese
INGREDIENTS:
15-20 dates
1 package Dutch Farms Premium Bacon
4oz goat cheese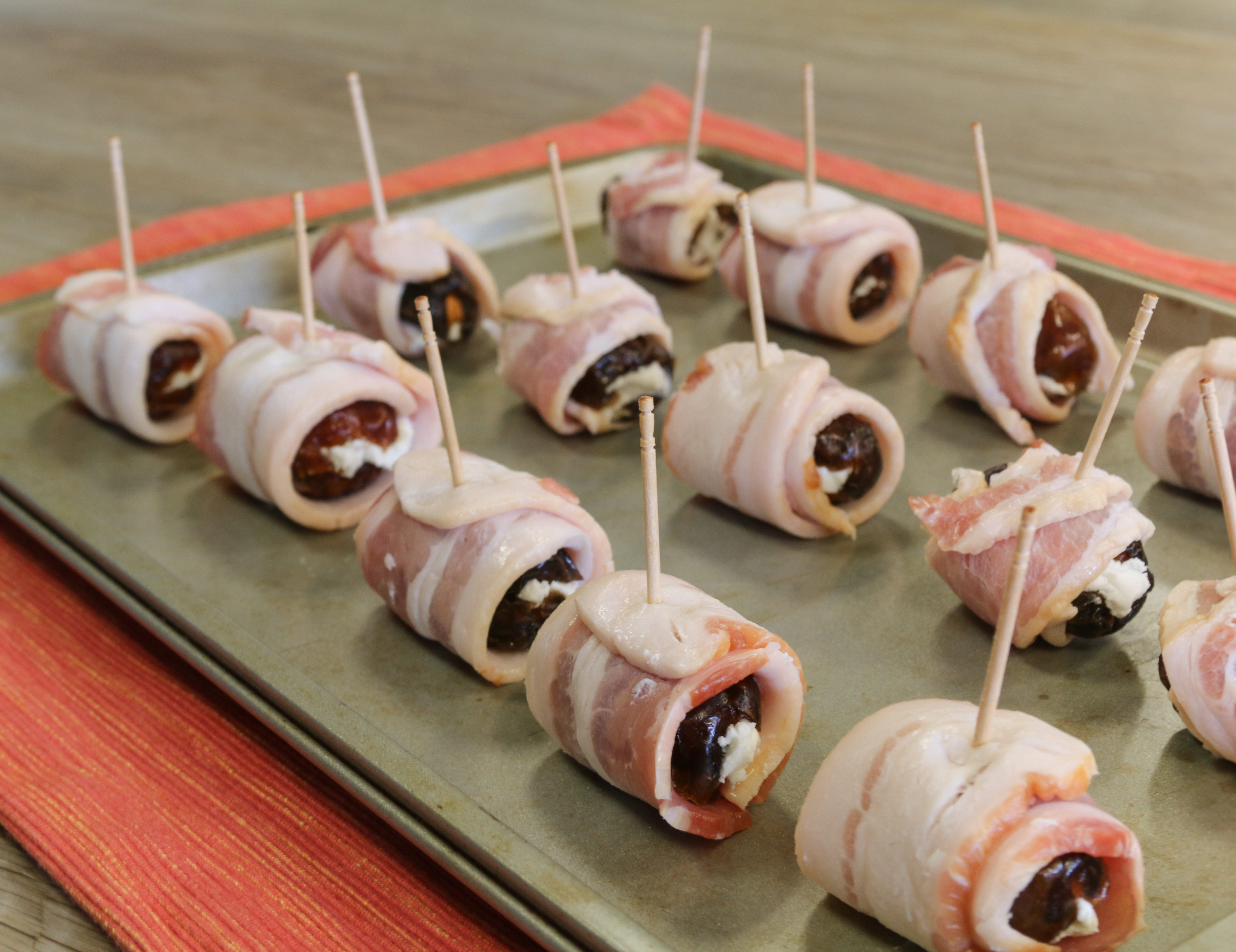 DIRECTIONS:
Preheat oven to 350
Slice dates in half lengthwise and remove the pit
Using a spoon, fill each date with a small amount of goat cheese. Press sides together to close.
Cut your bacon slices in half and wrap each date in a piece, securing with a toothpick
Place dates on a baking sheet and bake for 10 minutes. Turn the dates to one side and bake for another 5 minutes. Turn the dates to the other side and bake for an additional 5 minutes. Repeat if necessary until the bacon is crisp.
Remove from oven and place on paper towels and let stand for 5 minutes before serving.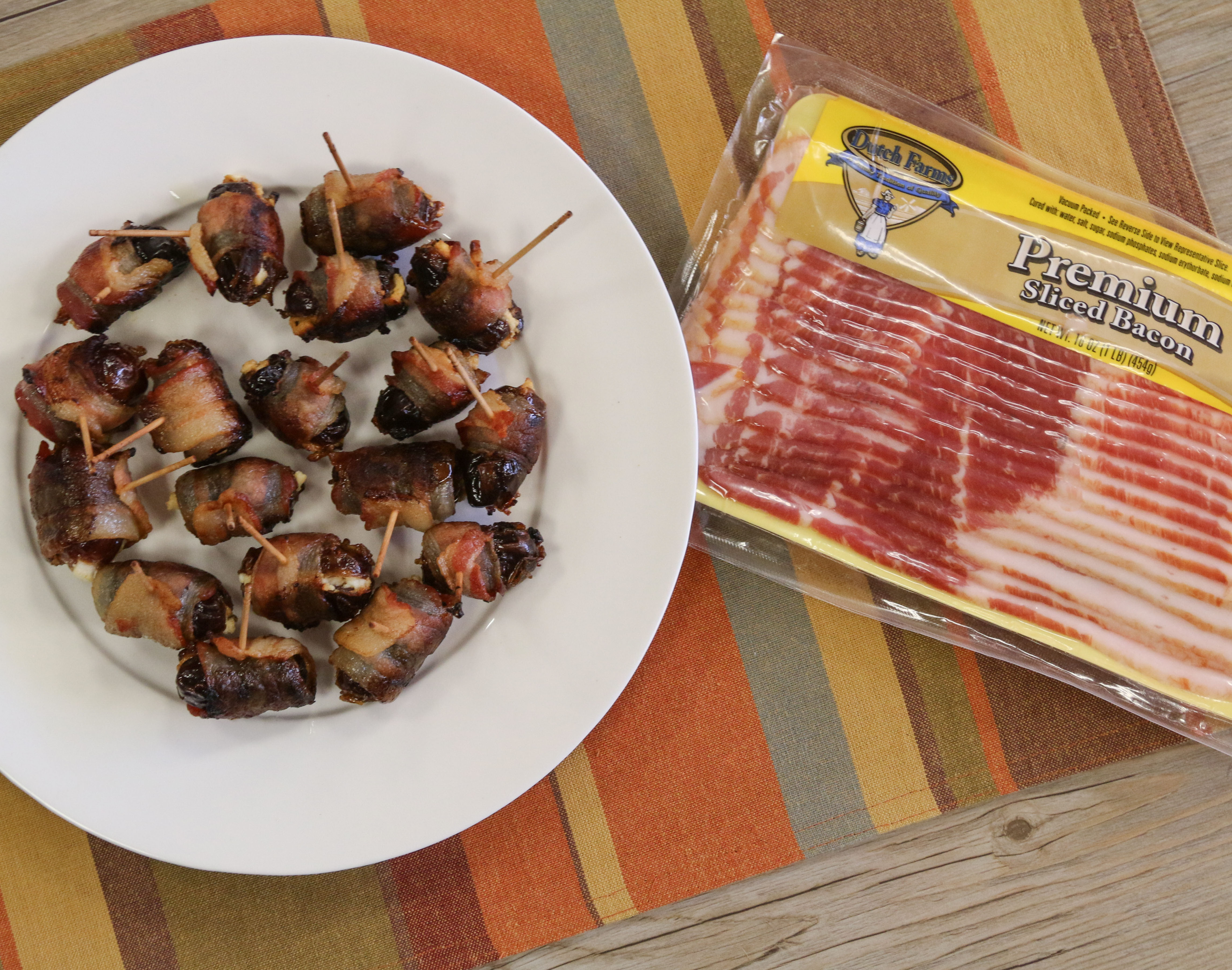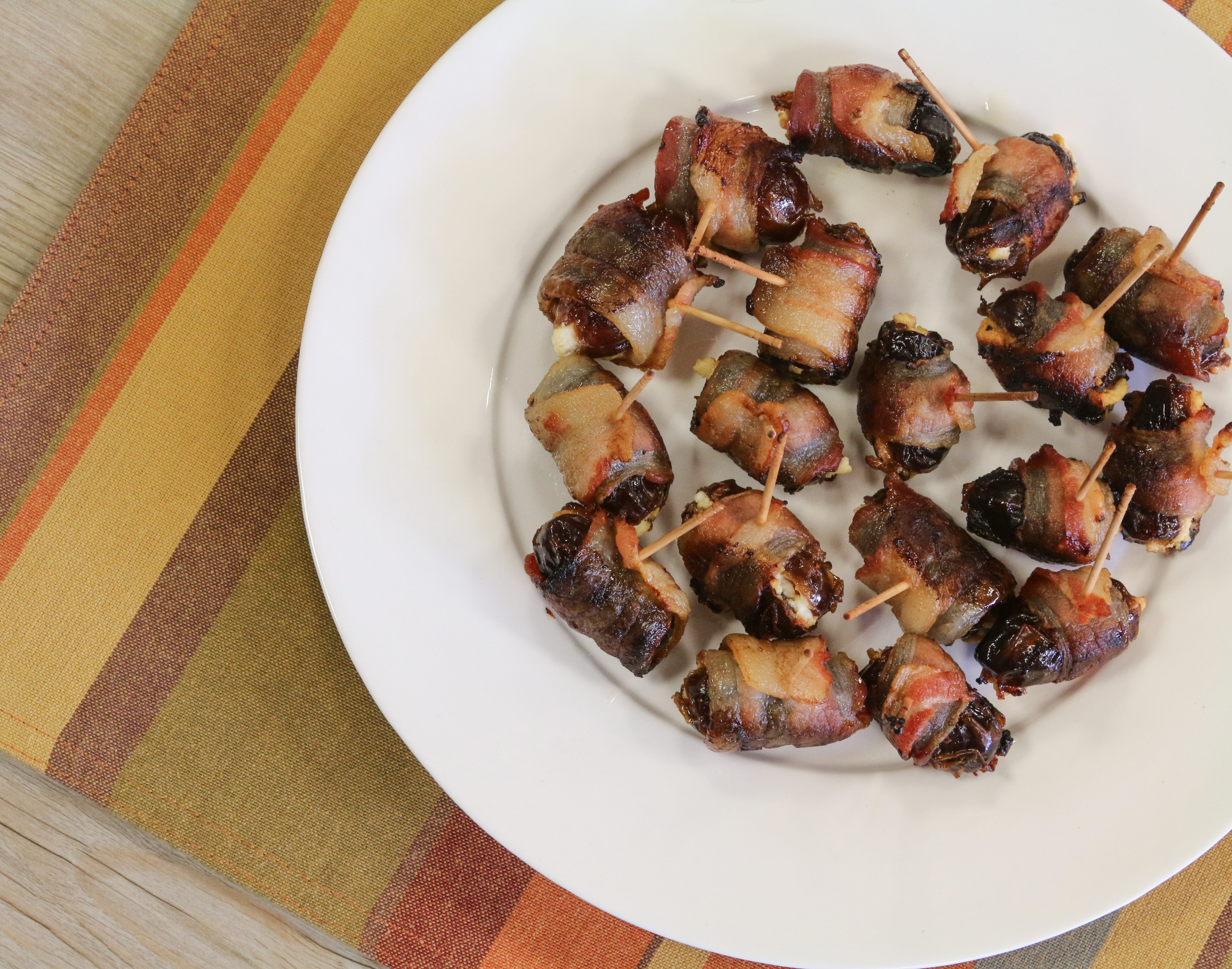 Save
Save
Save
Save
Save
Save
Save
Save