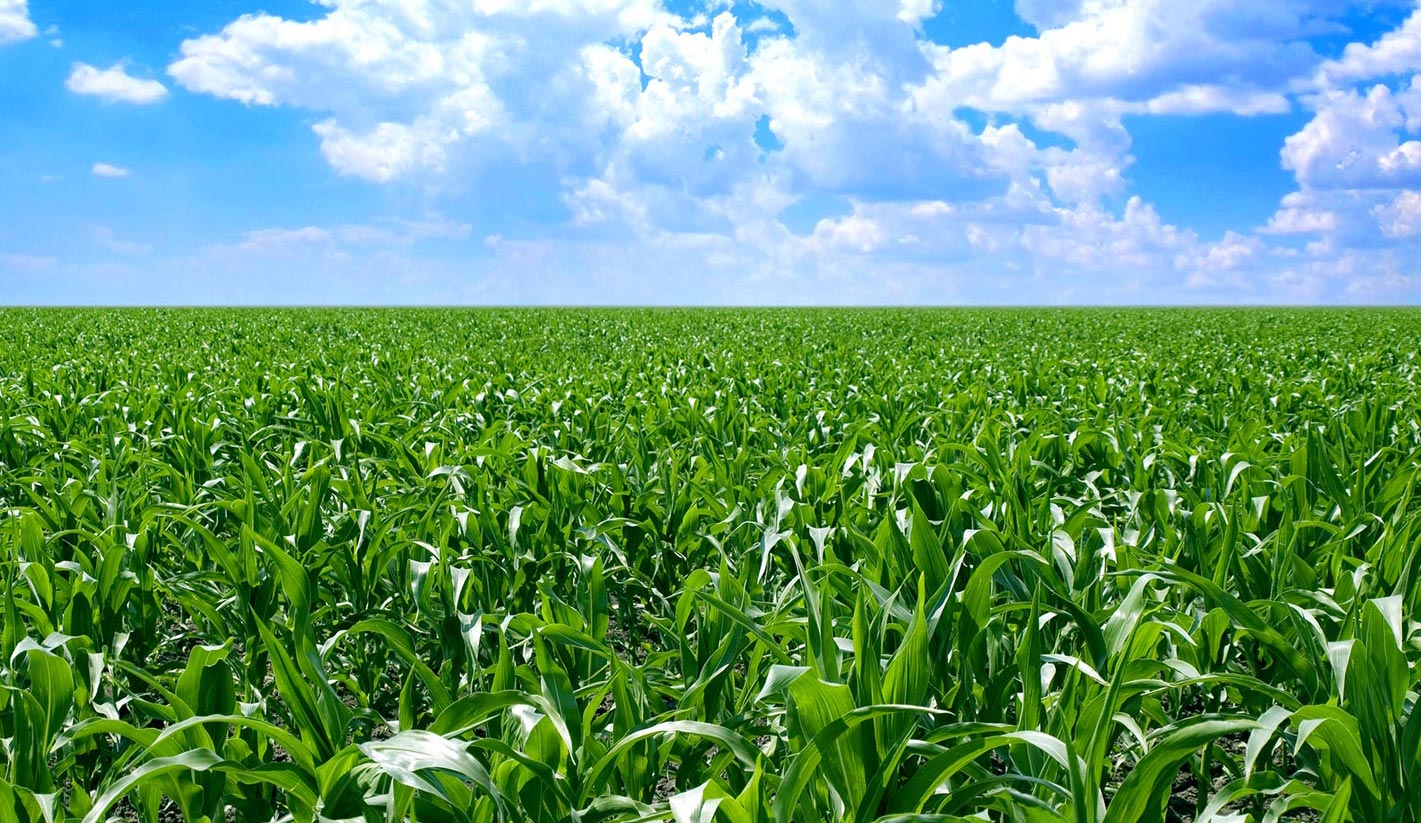 Recipes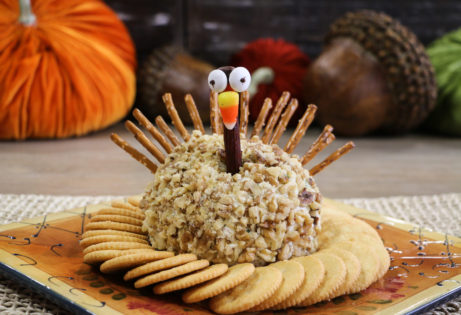 DUTCH FARMS bacon ranch
cheese ball turkey
INGREDIENTS:
2  8oz packages Dutch Farms cream cheese, softened
1 cup Dutch Farms shredded cheddar
3-4 chopped green onions
¼ cup Dutch Farms bacon, cooked and crumbled
1 packet ranch dressing mix (powder)
1 cup chopped nuts
1 Slim Jim
2 candy corns
2 white m&ms*
¼ cup chocolate chips
Small pretzel sticks
Crackers for serving
*White m&ms are easiest to find in the months before Christmas. If you can't find these, you could also use
mints or other small white candy.
DIRECTIONS:
In a medium bowl, combine softened cream cheese and cheddar cheese
Stir in green onions, bacon, and ranch mix
Place mixture on large piece of plastic wrap, and form into a ball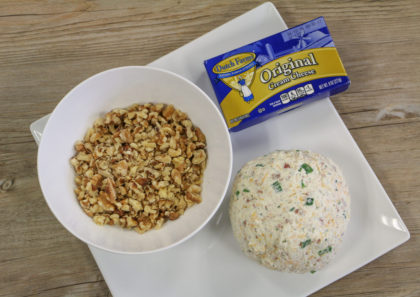 Chill for 1 hour
Meanwhile, make the turkey head:

Cut a 4-5 inch piece of Slim Jim for the turkey neck.
Melt chocolate chips in the microwave in 30 second spurts, stirring until melted.
Transfer melted chocolate into a small plastic bag, and cut off a very small corner tip to use for piping.
Press the small end of one candy corn into the top of the Slim Jim, forming a dent in the meat. Remove the candy corn, and pipe a dot of chocolate into the dent before placing the candy corn back into the Slim Jim. This is the Turkey's head.
Pipe two dots of chocolate at the top of the candy corn in the Slim Jim to use as glue for the eyes. Place the two m&ms on the chocolate dots and hold until secure.
Pipe one larger dot at the bottom of the candy corn and on the top of the Slim Jim to use as glue for the beak. Place the second candy corn, small side pointing down, on the dot of chocolate to secure the beak.
Pipe two tiny dots in the middle of the m&ms to make eye balls.
Place in the refrigerator to set until your cheese ball had chilled.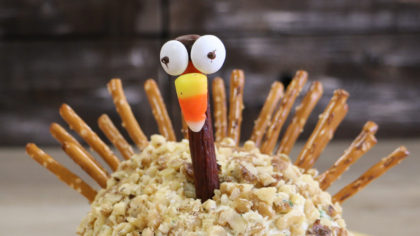 Once the cheese ball has chilled for 1 hour, remove from the plastic wrap and gently roll the cheese ball in the chopped nuts to cover completely.
Place the assembled turkey head into front of the cheese ball.
Insert a fan of pretzel rods toward the back of the cheese ball to form the turkey tail.
Serve with crackers, and enjoy!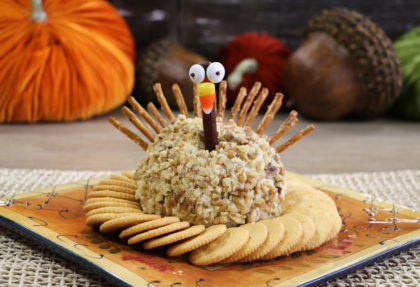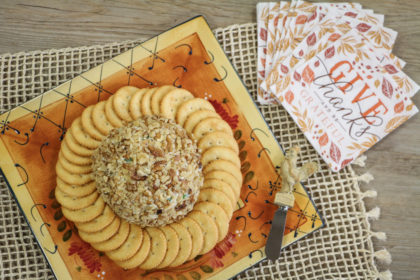 Save
Save