Recipes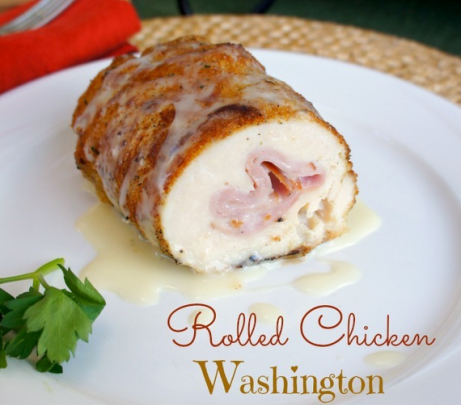 DUTCH FARMS Rolled Chicken Washington
Submitted By: Nicole Crocker
RECIPE INGREDIENTS:
4 large chicken breasts (pounded to 1/4 inch thickness)
4 slices deli ham
2-4 slices Dutch Farms American cheese
1-2 cups seasoned bread crumbs
3 Dutch Farms eggs (whisked for dipping)

FOR CHEESE SAUCE:
14-15 slices of Dutch Farms American cheese
1 C milk
1 Tbs of unsalted butter
 CHICKEN DIRECTIONS:
SAUCE DIRECTIONS:
Heat milk in small saucepan with butter on medium heat. Watch closely so it does not come to a boil. Reduce heat to medium low and add cheese a slice at a time stirring constantly to melt.
Once completely melted and incorporated remove from heat and set aside. If a skin forms on top just peel off or reheat and stir.
Serve in a gravy boat.