Recipes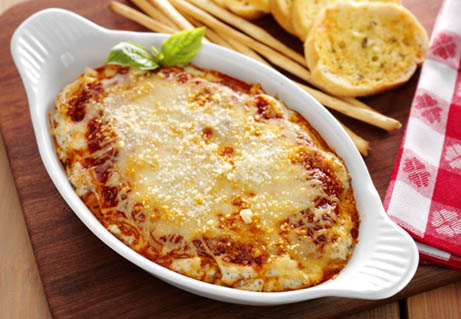 DUTCH FARMS PIZZA DIP
INGREDIENTS:
2 – 8 oz. Softened Dutch Farms Cream Cheese
2 t. Italian Seasonings
1 Can Pizza Sauce**
4 oz. Dutch Farms Pizza Shredded Cheese (about half a package)
Dutch Farms Grated Parmesan Cheese for garnish
DIRECTIONS:
Mix softened cream cheese with Italian seasonings. Spread into large pie plate.
Pour pizza sauce over cream cheese.
Top with Dutch Farms Pizza Shredded Cheese and Grated Parmesan.
Bake at 350 degrees until heated through and cheese is melted.
ENJOY!
**May add other popular pizza toppings—but make sure they are cooked thoroughly first.