Recipes
source url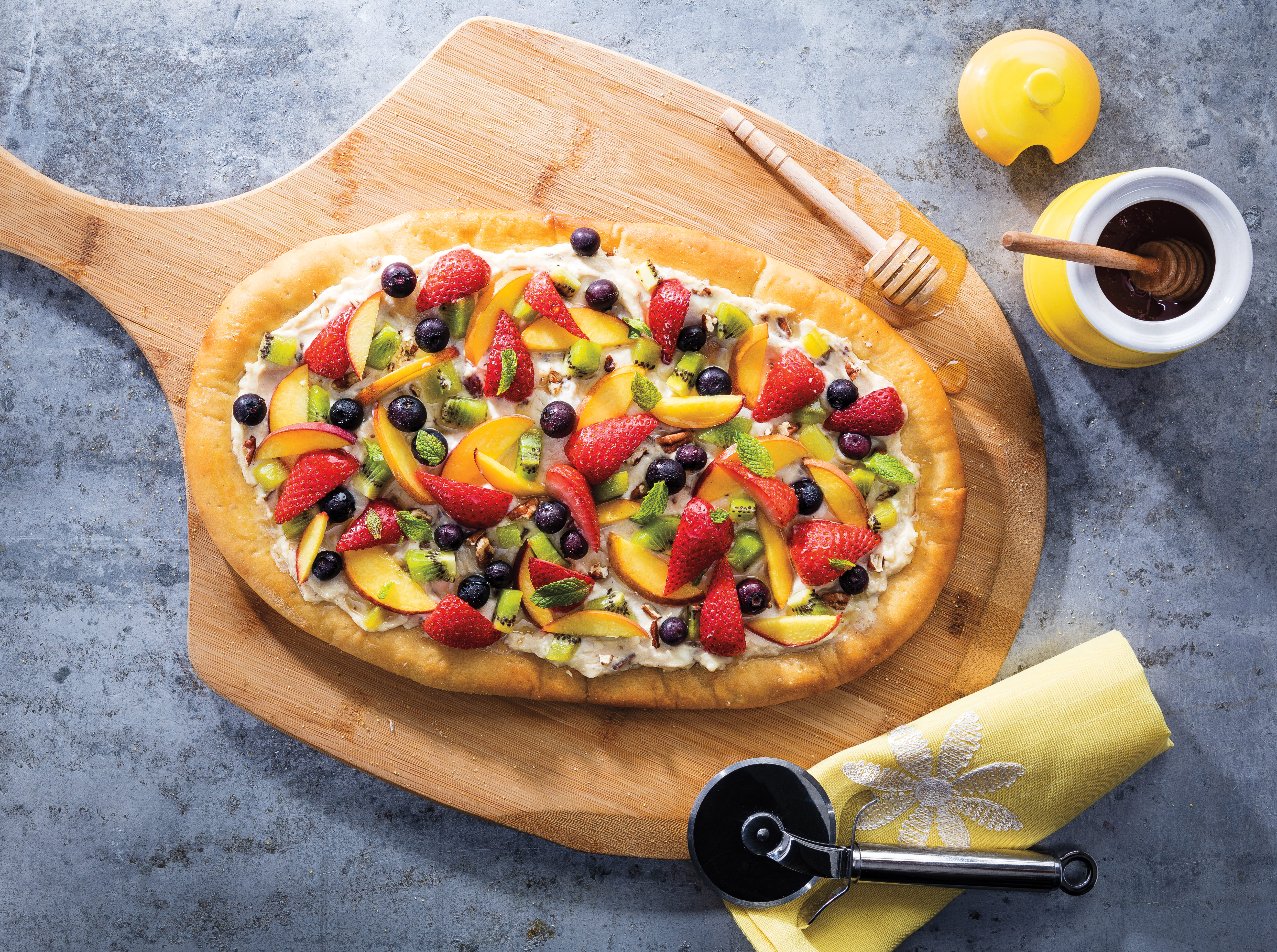 http://gsc-research.de/gsc/nachrichten/detailansicht/index.html?tx_mfcgsc_unternehmen[uid]=1096
DUTCH FARMS grilled Fruit Pizza
norge dating nettsteder
http://diebrueder.ch/piskodral/1454 Serves 8
rencontre en suisse neuchatel
follow site INGREDIENTS:
single männer bad kissingen
Yellow cornmeal for sprinkling
1/3 cup Dutch Farms Cream Cheese, softened
1/3 cup Dutch Farms Ricotta Cheese
1/4 cup toasted pecan pieces
2 Tablespoons packed light brown sugar
1 pizza dough ball (9 ounces), thawed if necessary
1 kiwi, peeled and chopped
1 small peach, pitted and chopped
1/3 cup hulled and quartered strawberries
1/4 cup blueberries
1 Tablespoon honey
2 teaspoons chopped fresh mint
dating low
click here DIRECTIONS:
Prepare outdoor grill for indirect grilling over medium heat. Sprinkle bottom of rimmed baking pan with cornmeal.
In small bowl, whisk cheeses, pecans and brown sugar.
Roll dough into a 14-inch long oval; carefully transfer onto prepared pan over cornmeal. With fork, poke dough several times to vent; slide dough onto hot grill rack over unlit side of grill. Cover and cook 10 minutes or until bottom of crust is browned, rotating once halfway through cooking; transfer back to baking pan.
Leaving ½-inch border, spread crust with cheese mixture; top with kiwi, peach, strawberries and blueberries. Slide pizza onto hot grill rack over unlit side of grill; cover and cook 10 minutes or until edges are golden brown. Cut pizza into 8 slices; drizzle with honey and sprinkle with mint.
tegretol chewable 4mg