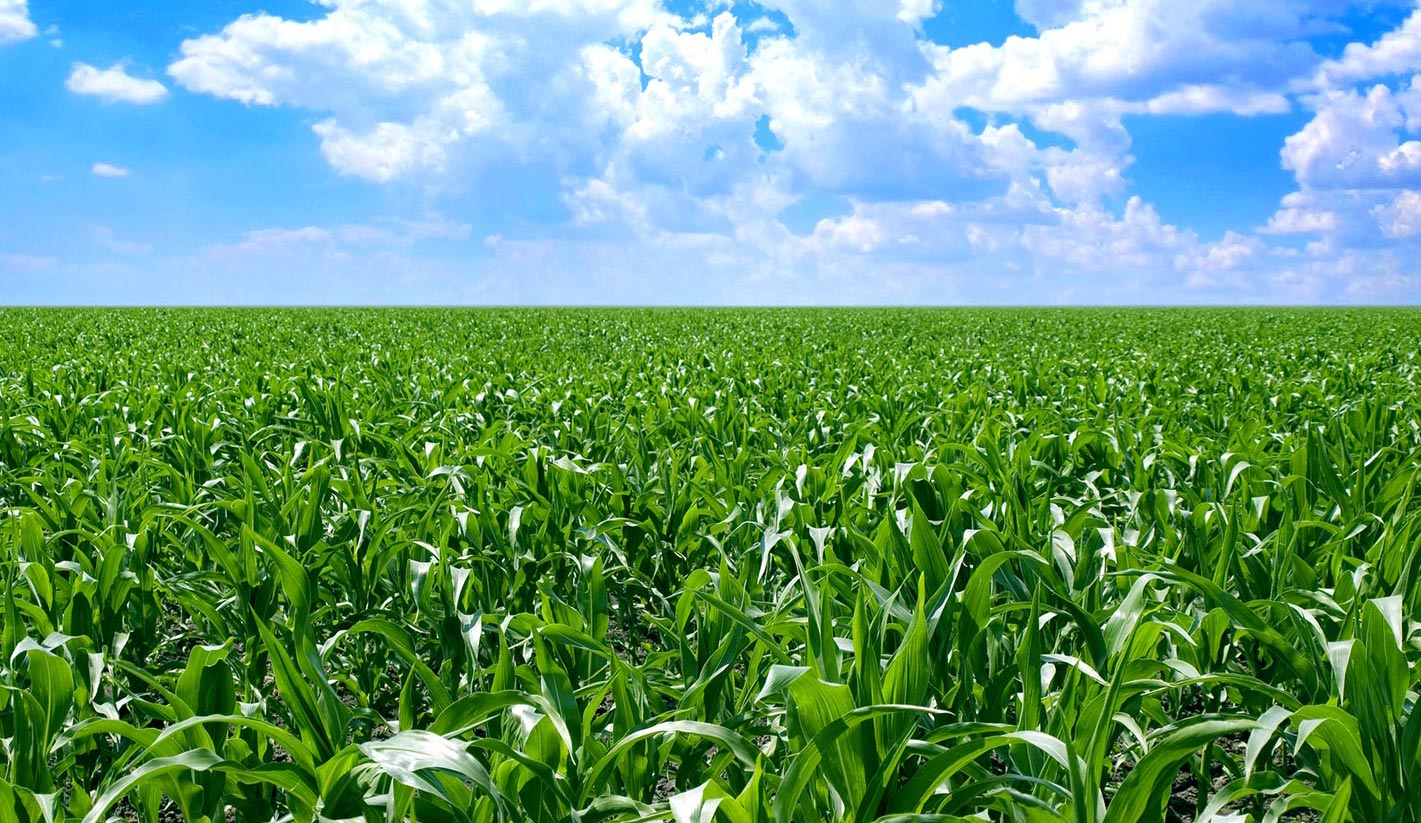 Recipes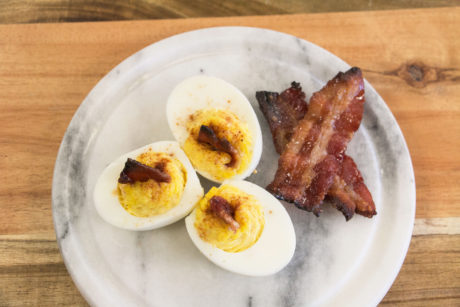 DUTCH FARMS Deviled Eggs with Candied Bacon
Makes 12 Deviled Eggs
EGG INGREDIENTS:
6 Dutch Farms eggs, hard-cooked and peeled
3 T mayonnaise
¼ tsp. salt
¼ tsp. pepper
½ tsp. ground mustard
½ tsp. white vinegar
Paprika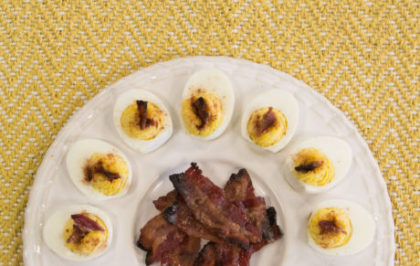 BACON INGREDIENTS:
Dutch Farms bacon of your choice (we used Applewood Smoked)
Brown sugar
EGG DIRECTIONS:
Hard-cook and peel your Dutch Farms eggs
Cut eggs in half lengthwise
Remove yolks and put in a bowl, mash with a fork or blend in food processor
Add mayonnaise, mustard, salt, pepper, and vinegar to egg yolks.
Stir or blend yolk mixture until smooth
Fill egg whites with a heaping spoon of yolk mixture. Or if you have a piping bag you can use that to fill the egg whites with a decorative tip.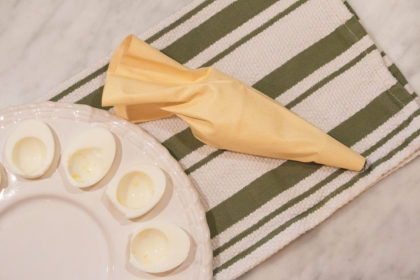 Sprinkle with paprika and garnish with pieces of candied bacon (see candied bacon instructions below)
BACON DIRECTIONS:
Preheat your oven to 400 degrees F
You can either line a baking sheet with aluminum foil and place a rack on top, or use a broiler pan lining the bottom sheet with foil as well.
Put brown sugar in a bowl and cover the bacon in brown sugar. Press the sugar into the bacon so that you get a nice coating on both sides. We like to cut each slice of bacon in half so you have a half piece to serve with the eggs as well as for the garnish.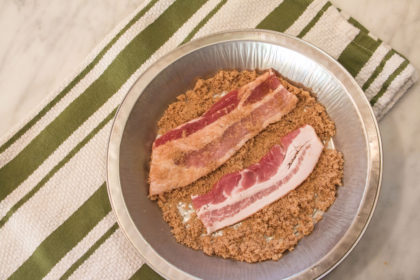 Lay the bacon on your pan not allowing the pieces to touch otherwise they will stick together
Bake around 12 minutes, may depend on your oven.
Flip the bacon over and sprinkle with a little more brown sugar
Bake for an additional 5 minutes or until the bacon is dark brown but not burnt.
As soon as the bacon comes out of the oven remove it from the pan and lay on brown paper bag so it drains extra grease and doesn't stick to anything.
The candied bacon will firm up and dry pretty quickly, and then it is ready to crumble for garnish or serve in pieces with the deviled eggs (or by itself, it is delicious!)
Enjoy!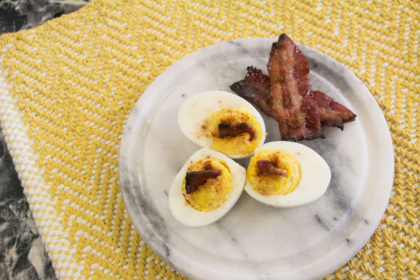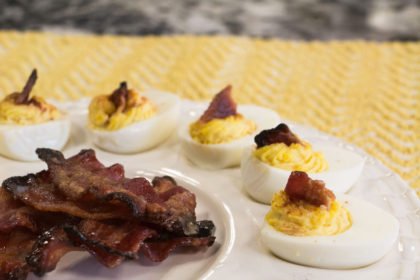 Save
Save
Save
Save